For years, Apple fans have been waiting for a more ruggedized version of the Apple Watch. And thanks to the all-new Apple Watch Ultra, we got just that, as this is easily the most rugged wearable that Apple offers. In addition to being made from Titanium, the Ultra also offers a redesigned Crown and Side Button, plus there's a third button on the left side known as the Action Button.
Related Reading
What Is The Depth App on Apple Watch Ultra?
During the announcement presentation, Apple positioned the Apple Watch Ultra as the all-in-one wearable for pretty much any activity you could want. It offers long-lasting battery life, which can be extended using Low Power Mode with watchOS 9. Along with bringing the best features that an Apple Watch has to offer, the added durability of the Ultra makes it a perfect companion for outdoor activities.
These include things such as going on a long hike or even camping for the weekend and being able to leave your charger behind. But Apple spent a surprisingly long amount of time focusing on what the Ultra can achieve if you like to enjoy underwater activities. In fact, there's an all-new Depth app that is pre-installed on the Apple Watch Ultra.
According to Apple, the Watch Ultra is capable of withstanding depths of up to 130 feet (or 40 meters). With the Depth app in-tow, your Watch Ultra is capable of showing you the following bits of information:
Current time
Current depth
The session's maximum depth while you've been underwater
Water temperature
Apple is quick to point out, however, that the Watch Ultra "isn't a dive computer and doesn't provide decompression stop information, gas analysis, or other recreational scuba diving functionality." With this in mind, Apple recommends continuing to use a secondary depth gauge and timer or watch when performing these activities.
How to Use the Depth App on Apple Watch Ultra
While the Depth app is already pre-installed on the Apple Watch Ultra, there are still a few settings that you can tweak. It's not entirely necessary to do so, but if you plan on going scuba diving, you might want to make sure everything is set up appropriately on your Apple Watch Ultra before the session.
Automatically Launch Depth App
One of the nifty things about the Apple Watch Ultra is the plethora of sensors that are packed into the smartwatch. In addition to keeping track of your steps, measuring your temperature, and tracking your sleep, there are other sensors that can be used to automatically detect what activities you are performing. This includes going for a swim, and you can even set the Depth app to automatically open.
Open the Settings app on your Apple Watch Ultra.
Tap General.
Scroll down and tap Auto-Launch.
Scroll down again until you reach the When Submerged section.
Tap the toggle next to Auto-Launch App to the On position.
Of course, you can always open the Depth app manually, but this Auto-Launch feature ensures that you'll have the necessary information at your disposal. Even for those times when you forget to open the app before diving underwater.
Change Units of Measurement
There's not much in the way of customization when it comes to how the Depth app looks. However, you can change the units of measurement for both Depth Units and Water Temperature Units. Here's how you can change those settings for the Depth app on your Apple Watch Ultra:
Open the Settings app on your Apple Watch Ultra.
Scroll down and tap Depth.
Scroll down until you reach the Depth Units section.
Select either Feet or Meters.
Scroll down until you reach the Water Temperature Units section.
Tap either Fahrenheit or Celsius.
In the top left corner, tap the < icon to save your changes.
Forget About Water Damage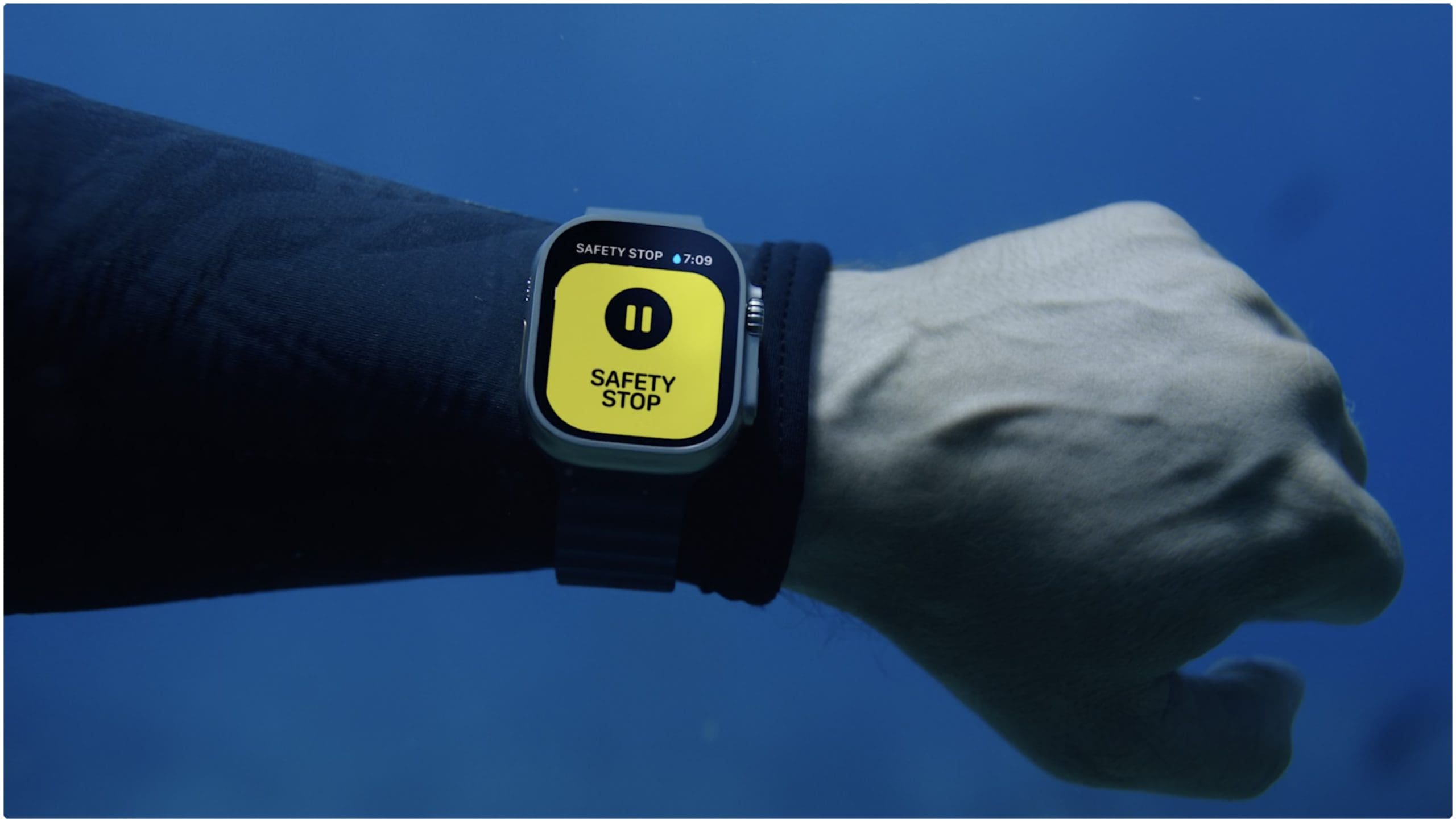 As we've touched on previously, the Apple Watch Ultra is quite capable in what it is able to do when it comes to tracking workouts. This extends to the Depth app, as Apple states that when the Depth app is opened, your Watch Ultra's Water Lock functionality "turns on to prevent any accidental input on the screen or with the Digital Crown."
Once you've finished your diving or swimming session with the Depth app, you'll just need to "press and hold the Digital Crown to turn off Water Lock and end your session." Apple also points out that if you go below the rated 130 feet, your screen will turn yellow, "and some functions of your Apple Watch Ultra might stop working or might work intermittently."
Andrew is a freelance writer based on the East Coast of the US.
He has written for a variety of sites over the years, including iMore, Android Central, Phandroid, and a few others. Now, he spends his days working for an HVAC company, while moonlighting as a freelance writer at night.