Perfectly imperfect!
Take a look at the iPhone 13 or any recent iPhone for that matter. The glass and metal sandwich create a computer that we carry everywhere. A tool to enhance our lives, and one that has become so indispensable that we can't, and don't want to, live without it. 
Even the imperfections in the design are purposefully placed. Indistinguishable from the next phone, let alone anything outside of Apple's "walled garden". A slab of glass designed to run our world and perform pretty much all of the tasks that we can set our mind to. 
But why is it that this is the best iPhone ever? It's not. That's simply press fodder that gets spun and re-spun and packaged into a release with every new iPhone. Of course, it's the best, yet it's also "just another iPhone."
My Time With The iPhone 13 Pro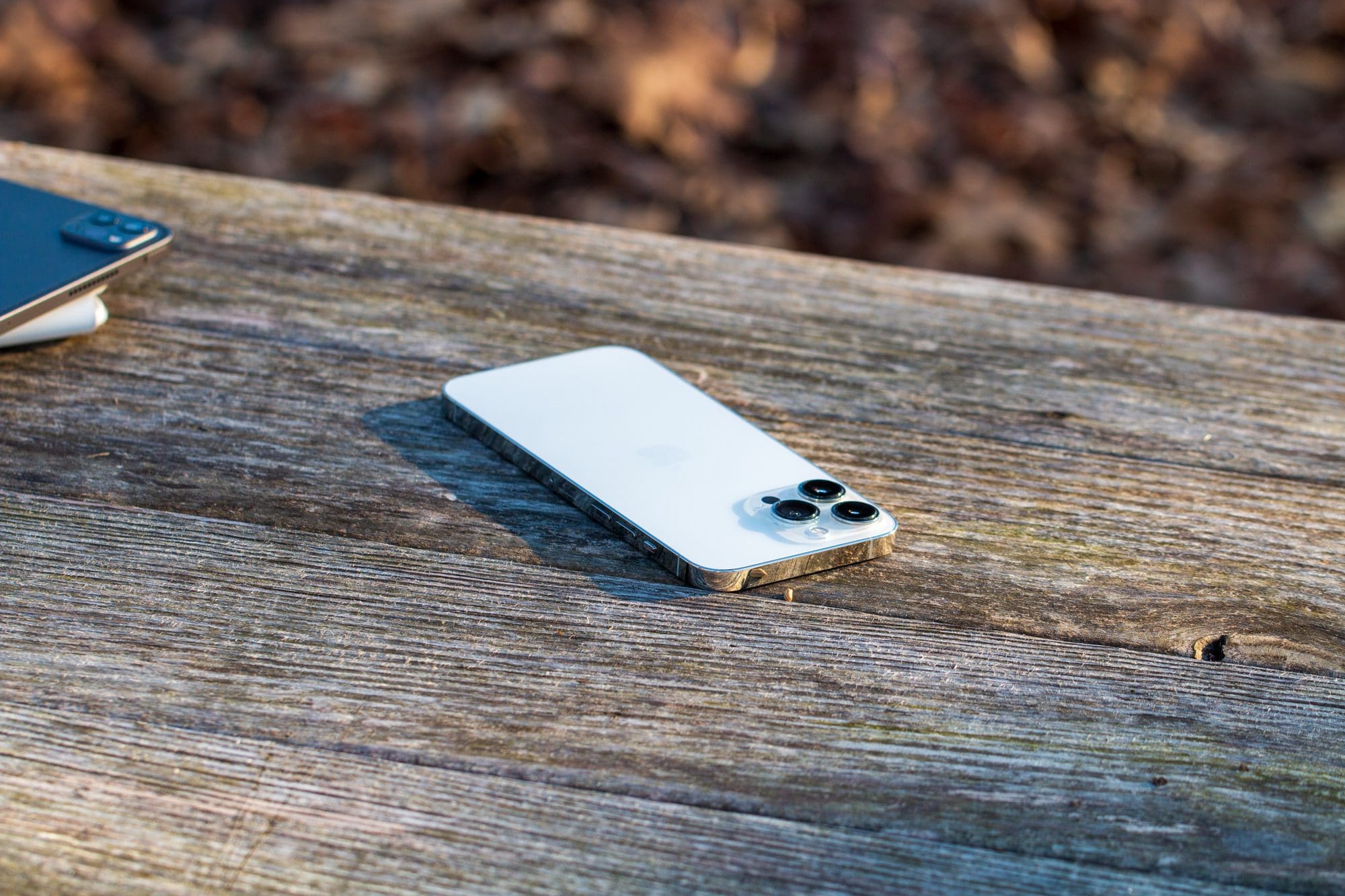 As many of us did, as soon as Apple opened up pre-orders for the iPhone 13 lineup, I immediately went for the 13 Pro. There was some hesitation as I knew the battery life wouldn't be as good as the Pro Max, but the smaller form factor was extremely appealing. Considering that I carry two phones with me all of the time, an iPhone and an Android phone, I was looking to have the iPhone operate as my communications device while being easier to handle. 
It also helped that Apple put the same camera system into both the 13 Pro and Pro Max models, along with bringing the highly-anticipated ProMotion displays into both phones. This is a change from last year, as the only way to get the "best" iPhone camera was to go with the bigger 12 Pro Max model. 
After receiving my iPhone 13 Pro, I was astounded at how much smoother the display actually looked when perusing my Home Screen and using Apple's own apps. But of course, I was disappointed with the fact that third-party applications could not actually tap into the ProMotion technology, which was a major oversight at launch. Thankfully, Apple eventually remedied that, and now pretty much every new app has support for the variable 120Hz refresh rates.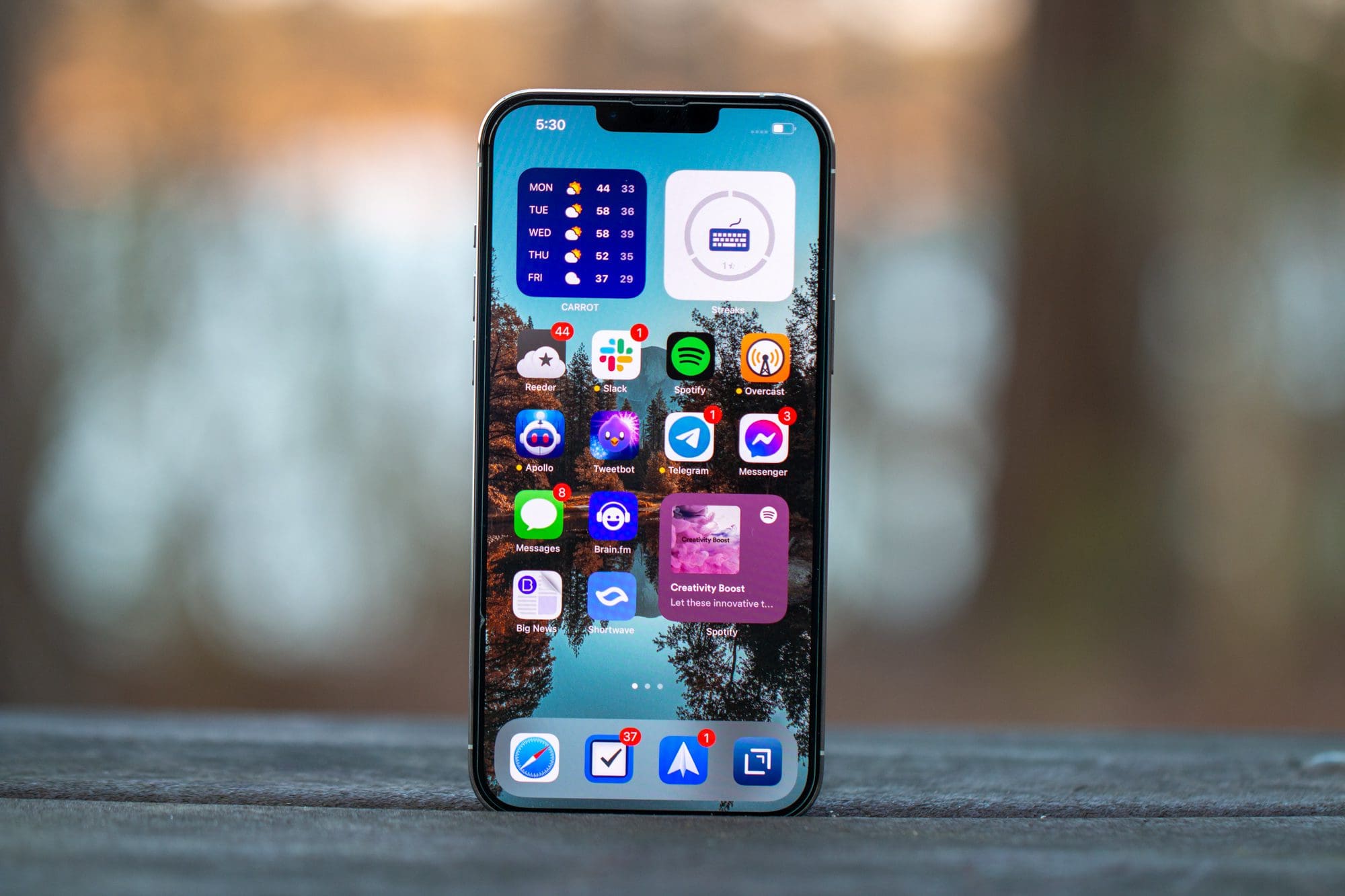 The camera system was just as expected, complete with features that I, myself, would never actually use such as Cinematic Mode. But I was really excited to use ProRAW as I regularly take lifestyle product photos and have been trying to find a lightweight solution to replace my trusty Canon 70D DSLR. Editing the photos was a bit of a pain in the beginning, as not every photo-editing app out there supported the new ProRAW format. But that also was remedied and now I can edit those images in pretty much any app that I want to when I want to get a bit more editing flexibility compared to what Apple's Photos app offers. 
Battery life was also impressive, and actually impressed me more than I was expecting. Coming from the iPhone 12 Pro Max, I didn't think that Apple could make another phone that could outlast my old phone. But I was pleasantly surprised to see that the smaller iPhone 13 Pro, complete with ProMotion, was lasting just as long as my trusty 12 Pro Max.
Making The Switch
If you have been paying close attention to the details, you might have noticed a lot of "past tense" usage in the last section. There's a very good reason for that, and it's because I switched phones.
After a couple of months with the iPhone 13 Pro, I started to realize something. When using my different Android phones, they all have larger displays. The Pixel 6 Pro sports a 6.71-inch screen and my Galaxy Z Fold 3 unfolds into a mini-tablet with its 7.6-inch display. So going from those phones to the 13 Pro's 6.1-inch display was a bit jarring from time to time, and wreaked havoc on my eyes periodically.
While everything else about the 13 Pro is practically perfect, including the comfortability of holding and using it for long periods of time, it just wasn't enough. Eyesight is important, and straining your eyes to see different things is extremely frustrating, along with needing to pinch and zoom all of the time. Of course, I could just increase the text and display size in the Settings app, but that takes away from the overall experience.
After selling my iPhone 13 Pro, I finally opted for the iPhone 13 Pro Max. Its massive display matches up with my other phones and doesn't make me feel like an old man squinting at the screen. It also helps that Apple's displays are some of the best on the market, so everything looks extremely crisp and vivid, and is really just a joy to use.
Complaints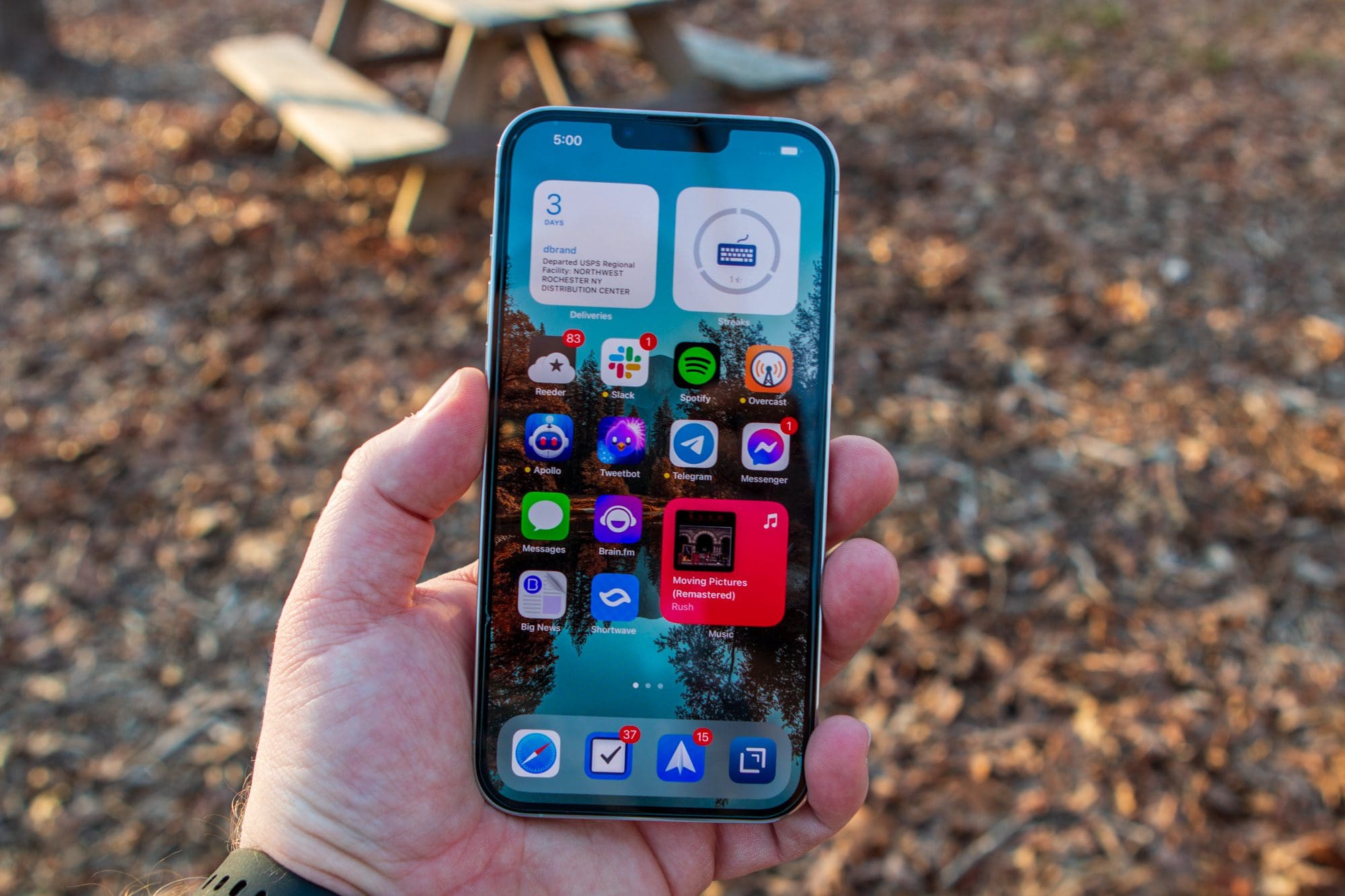 Since then, there are definitely some complaints that I have about the larger device, but they are really just trade-offs.
With the iPhone 12 lineup, Apple re-introduced the iconic iPhone 4 design with its squared-off edges and combination of Stainless Steel and glass. And while I'm a big fan of the textured finish on the back of the iPhone, it really is just too slippery to use without a case or skin. Considering the weight and heft of the 13 Pro Max, I immediately picked up a dbrand skin for it, and then swapped that one out for the Leather skin once those became available.
Adding a skin gives me just enough grip on the phone that I don't feel like it's going to slip out of my hands while I'm playing finger gymnastics to reach the top of the screen. In fact (knock on wood), I have yet to drop this phone outside of my apartment with its carpeted floors. But I don't think this would have been the case if I had decided to forgo the skin altogether.
So what are my opinions on the iPhone 13 Pro Max after spending a few months with it? Well, it's another iPhone. It's the best iPhone that I've ever used, but it's still an iPhone. Apple is constantly making improvements to iOS, bringing along new and useful features that we really didn't even know we needed. But iOS 15 is still lacking the ability to use multiple apps at the same time with a split window. Of course, this is possible with all of the iPad models, but it's really odd that Apple hasn't brought this feature to at least its Pro Max models.
Perhaps that will change when Apple debuts iOS 16 later this year, and it's really the biggest feature that I'm keeping my fingers crossed for. Well that, and windowed app support on the iPad, but that's a discussion for another day.
Should You Buy It?
Provided that Apple sticks to its release schedule from the last few years, we won't see the iPhone 14 series (officially, at least) until September or October. This gives you another six months before the next iPhone is revealed, so if you need an iPhone now, then I would definitely recommend going for it.
As for whether you should buy the iPhone 13 Pro Max, it really just depends on what your needs are. The camera system is the same across both Pro models, and ProMotion is available on both as well. So it's not like you have to sacrifice anything but battery life and screen size when comparing the two.
For most people, I would just recommend getting the iPhone 13 Pro in the new Alpine Green colorway and calling it a day. But no matter what phone you pick, you'll be hard-pressed to find anything really disappointing about it. Performance is unmatched, battery life is even better, and the camera system can actually replace a traditional DSLR in most instances. Of course, there are times when that won't be the case, but if you take photos on a regular basis, you'll know when those times are.
Andrew is a freelance writer based on the East Coast of the US.
He has written for a variety of sites over the years, including iMore, Android Central, Phandroid, and a few others. Now, he spends his days working for an HVAC company, while moonlighting as a freelance writer at night.