If you can't get enough iPhone 13 rumors and reports, you're in luck. Mark Gurman of Bloomberg dropped a bombshell on us yesterday regarding the next iPhone. If Gurman's report comes to fruition, this could end up being the biggest upgrade to an iPhone's camera that we've ever seen.
iPhone 13 Brings Changes To Video Recording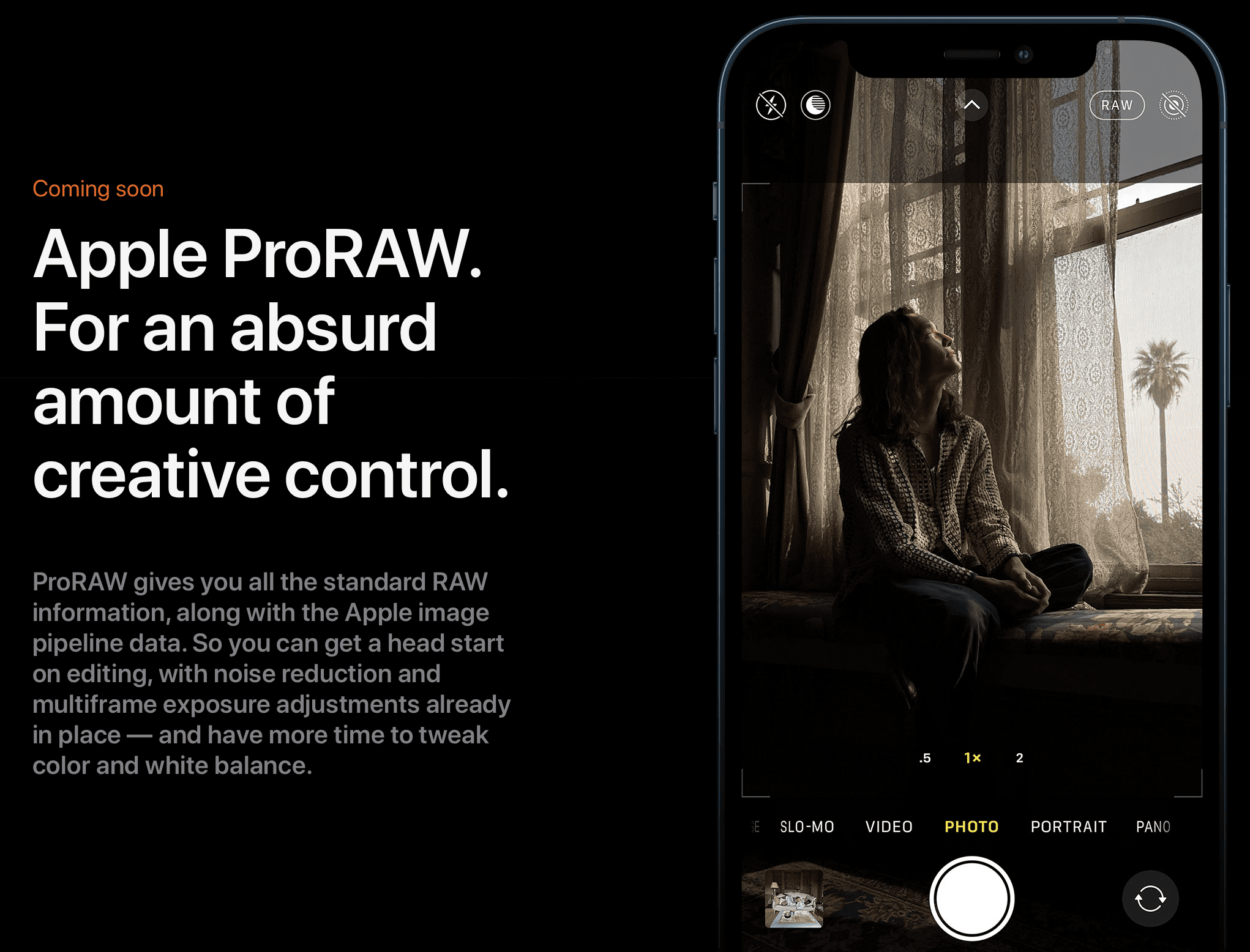 Kicking things off, Gurman shares that some pretty significant camera upgrades are on the way. These include Portrait Mode for video, ProRes support to record higher-quality videos, and new filters. Here's what Gurman has to say about what the iPhone 13 will offer:
The new handsets will include a video version of the phone's Portrait mode feature, the ability to record video in a higher-quality format called ProRes, and a new filters-like system that improves the look and colors of photos, according to people familiar with the matter. 
For the unaware, ProRes is Apple's self-developed video codec that improves performance while editing and provides better image quality. Meanwhile, ProRes also helps to cut down on the size of videos while supporting frame various frame sizes. These include supporting as low as Standard Definition (SD), and going all the way up to 5K.
And Better Photo Filters
In addition to providing better video recording, the iPhone 13 is going to provide new and improved photo filters. According to Gurman, the filter is not going to be applied to the entire photo. Instead, it will make use of machine learning to apple "changes to objects and people across the photos".
Users will be able to choose from several styles to apply to their photos, including one for showing colors at either a warmer or cooler temperature while keeping whites neutral. Another option will add a more dramatic look with deeper shadows and more contrast, and the company is planning a more balanced style for showing shadows and true-to-life colors with a brighter appearance.
So instead of just providing some new and fun filters, Apple is trying to turn the iPhone into even more of a production tool. The iPhone 12 Pro and Pro Max are some of the best cameras on the market. And there more than a few times where I pick up the 12 Pro Max instead of my "normal" DSLR", without being disappointed one bit.
What Else?
Finally, Gurman shared a few more key pieces of information in regards to the iPhone 13. For one, he reiterates that the 120Hz ProMotion display will make its iPhone debut with at least the 13 Pro and 13 Pro Max models. And 2021 may finally be the year where we get a smaller notch, but it's likely to only be a minor reduction.
We're also expecting to see Apple's faster A15 processor, but it wouldn't come as a surprise if it's rebranded as M1 to keep in line with the Mac and iPad. Other features rumored to arrive include an always-on display similar to what is found on Android phones and the Apple Watch.
If these rumors and reports come to fruition, it's going to be a very exciting fall for Apple and iPhone owners. Not only are we expecting to see the iPhone 13, but Apple is rumored to release the Watch Series 7, AirPods 3, and a redesigned MacBook Pro.
Andrew is a freelance writer based on the East Coast of the US.
He has written for a variety of sites over the years, including iMore, Android Central, Phandroid, and a few others. Now, he spends his days working for an HVAC company, while moonlighting as a freelance writer at night.