If you're anything like the rest of us, you probably have at least a handful of other devices and other electronics sitting in a drawer or box somewhere. But if those old devices include aging iPhones or iPads, you could actually repurpose them and bring them "back to life" in a way.
Related:
Whether you want a simple and free home security system or a dedicated music server, here are some creative ideas to use your old iPhone and iPads so they won't just be going to waste.
7. iPad: Photo album
An old iPad is perfectly suited to be turned into a digital photo album. In fact, iOS used to have a feature called Picture Frame that would take care of the hard work for you. Since Apple removed that feature, you need to find a workaround to turn an iPad into an old picture frame. But there are options.
The free way to do so is to simply create a new album in Photos, such as a Shared Album in iCloud. Then, just use the slideshow option to continually display your photos. If it's a shared album, you can even add photos remotely on other devices.
There are some purpose-built apps for this, too. They're typically not free, but there are some good options that aren't terribly unaffordable. LiveFrame costs $2.99 for the full feature set and is well-reviewed. Framee is $2 and does pretty much the same thing.
6. iPhone: Security camera
Have an old iPhone that you don't know what to do with? Consider turning it into an indoor surveillance camera. While you can turn any iOS (or even macOS) devices into security cameras, your old iPhone is probably the best bet.
While you'd think that there'd be a first-party option that could achieve security camera results, there isn't. Because of that, you'll need to go third-party. Luckily, there's a great app that's tailor-made for turning an iOS (or Android) device into a remote camera. It's called Presence.
It pretty much does what it says. Once you install Presence on all of the devices that you'd like to use, you can view a live stream of your old iPhone's camera with any other device. There are also paid pro features like advanced motion detection and cloud-based video storage.
5. iPad: Secondary monitor
If you have an iPad that can run iPadOS 13, then one of the best uses you can repurpose it for is to use it as a secondary display for your Mac. This functionality is called Sidecar, and we've covered how to use it before. (Just keep in mind that your Mac must be able to run macOS Catalina for this to work.)
This is a great option because it can extend your usable space on your desktop. But it's especially useful because it can add a touch-based element to macOS — you can even use an Apple Pencil to navigate and perform certain functions in apps.
If you have devices that aren't able to run the appropriate versions of iPadOS or macOS, then you can consider a third-party option like LunaDisplay. Unlike Sidecar, it isn't free. But it does offer wider compatibility with some older devices.
4. iPhone: Apple TV remote
The Siri remote that comes with Apple TV devices is objectively clunky. Lucky for you, you probably have the perfect device to turn into an Apple TV remote gathering dust in some drawer in your house. Yes, it's that old iPhone.
iOS comes with a built-in Apple TV remote app that you can access from the Control Center. But you can also download the dictated Apple TV Remote app from the App Store. Either option will give you a larger touchpad, deeper control options, and an actual keyboard.
Of course, you'll need to keep your iPhone charged for this to work, since it won't last months like the Apple TV remote. Just keep it plugged in by your couch, or invest in an external battery that sits near your entertainment unit.
3. iPad: An e-reader
An iPad provides pretty much the perfect size and shape for reading ebooks. And if you're trying to avoid some of the data-harvesting tech giants, it offers a great set of features while also protecting your privacy.
Some iPads, like the iPad mini, are better suited for this purpose. But any Apple tablet will work. Just clear out all of the bloat apps and keep your ebook apps on the Home screen. If you like magazines, you can also throw an Apple News+ subscription into the mix.
Speaking of books, an old iPad also works great as a dedicated kitchen "helper." Load it up with digital cookbooks that you like. Then, download some great cooking apps and maybe a video sharing service like YouTube.
2. iPhone or iPad: Dedicated music player
Why pay for an old iPod touch when you can just repurpose an old iPad or iPhone as a dedicated home music player? While it may sound a bit redundant, there are some great benefits to using a device solely for you and guests to play music on your home audio system.
To start, just remove the SIM card from your iPhone or iPad and load it up with all of your music apps. Issues like poor battery life or mediocre speeds are less important when the device is plugged into a wall and paired with your local Bluetooth speakers.
This is a great option for having guests play music they want, too. Keep your music-playing iPhone passcode-free and let guests choose the tunes. That way, you don't have to go hunting for your iPhone and you won't need to pair any new devices to your home audio system when friends come over. You can even install an app like Djay to bring the experience up a notch.
1. Get rid of it (responsibly)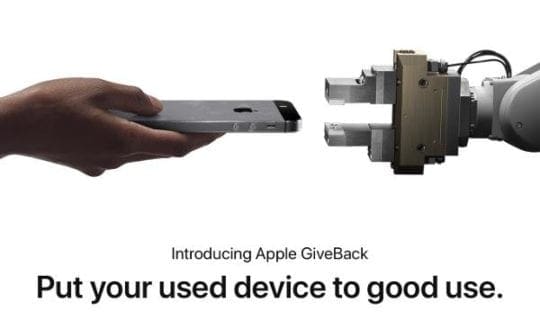 If none of these options sound good to you, then the best course of action may be to simply get rid of your old iPhone or iPad. But, whatever you do, don't just throw it in the trash. You can try reselling it, but that requires additional effort that you may not want to put in.
We recommend looking to your circle of friends and family to see if anyone could use another device. You could always pass it down (with Screen Time restrictions) to a child.
Another good option is to recycle the device to ensure that it's disposed of ethically and sustainably. Apple has its own program for this purpose, but you can also try your local city's electronic recycling program.
Mike is a freelance journalist from San Diego, California.
While he primarily covers Apple and consumer technology, he has past experience writing about public safety, local government, and education for a variety of publications.
He's worn quite a few hats in the journalism field, including writer, editor, and news designer.