Buying an Apple product second-hand is a good way to save some cash. But if that product turns up faulty or damaged, those savings quickly become more hassle than they're worth. That's where Amazon Renewed comes to the rescue.
With Amazon Renewed, you can buy second-hand products in like-new condition. And everything comes with the Amazon Renewed Guarantee, so you can shop with peace of mind.
We've explained all you need to know about buying Apple products from Amazon Renewed below.
Related:
What Is Amazon Renewed?
Amazon Renewed is a part of Amazon dedicated to selling pre-owned, refurbished, and unused second-hand products. You can shop for smartphones, computers, tools, cameras, and more.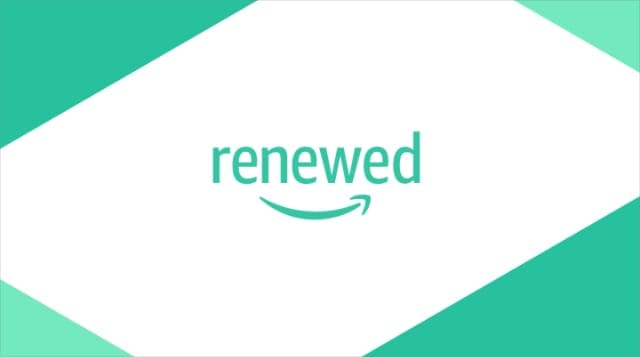 Anything you buy from Amazon Renewed is in like-new condition and backed by the Amazon Renewal Guarantee. This lasts at least 90 days and protects you against any problems.
For a seller to list items on Amazon Renewed, their products must be inspected, tested, and cleaned by Amazon-qualified technicians. So you can feel confident that whatever you buy is going to be in great condition.
What Apple Products Are Available From Amazon Renewed?
There's no limit to which Apple devices you might find on the Amazon Renewed store. You could buy an iPhone, iPad, Mac, Apple Watch, or even a set of refurbished AirPods.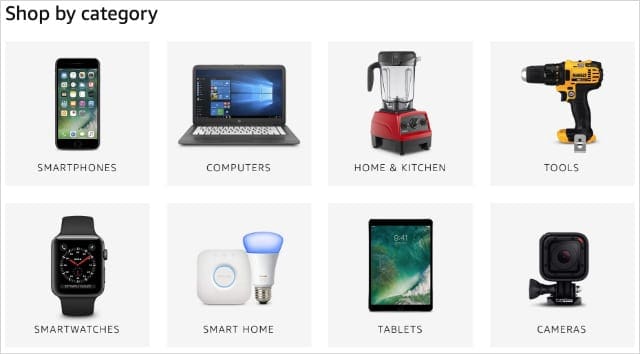 Like most refurbished stores, the exact products available from Amazon Renewed changes dependent on the second-hand market. As a result, newer releases are harder to find because the original owners are still using them.
Most of the Apple products on Amazon Renewed are at least a year old. However, you can still shop with confidence that they are renewed to like-new condition.
Click here to take a look at all the current Apple products on Amazon Renewed.
What Is the Condition of Amazon Renewed Apple Products
Every Amazon Renewed Apple product should be in like-new condition. It may not come with the original packaging or accessories, but the device itself should look and feel as though it just came out of the box.
There shouldn't be any scratches on the screen or any wear marks on the casing. The battery should also hold at least 80% of its maximum capacity.
If that isn't the case, you're entitled to a refund or replacement through the Amazon Renewed Guarantee.
You may not receive official Apple accessories. But you will get third-party Apple-certified charging cables and adapters.
Amazon Renewed Apple products do not come with headphones.
Are Amazon Renewed iPhones Unlocked?
Amazon Renewed sells all kinds of iPhones, including unlocked and network-restricted devices. The listing title for each product clearly states whether the device is "Fully Unlocked" or not.
For example, if an iPhone on Amazon Renewed says "For AT&T" in the title, you can only use that device with an AT&T SIM card.
You always need to be careful when buying a used iPhone to make sure it isn't locked to a particular network. Otherwise, you may find you can't use that iPhone with your SIM card without paying the old network to unlock it.
What Is the Amazon Renewed Guarantee?
One of the big downsides to buying used Apple products is that you don't know if they will keep working. Fortunately, Amazon backs everything on the Renewed store with a 90-day guarantee.
This entitles you to a free replacement or refund if you experience any problems in the first 90 days. You can even choose to return the item because it isn't in like-new condition.
What's more, the Amazon Renewed Guarantee gets you access to quick support directly from Amazon. This is great for anyone who needs extra help setting up or learning to use their new device.
Make sure the Amazon Renewed Guarantee is mentioned in the information section for a product before you buy it. Otherwise Amazon may not cover it.
How Do I Get Product Support From Amazon Renewed?
If you experience problems with your Amazon Renewed Apple products, you can get technical support or request a refund directly through Amazon.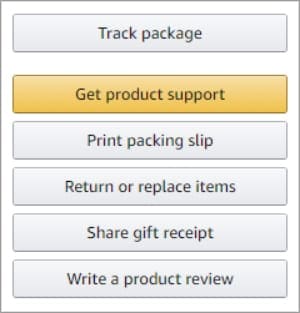 To do so, log on to the Amazon website and view Your Orders. Find the Amazon Renewed product you purchased and click the Get product support button. This is only available if your product is still covered by the guarantee.
Alternatively, call the Amazon Renewed support line at 1-800-362-5703.
If Amazon Renewed can't help with your particular issue, you may be able to get support directly from Apple. However, depending on the renewal process for your device, Apple may refuse to carry out more work on it.
Can I Buy AppleCare or AppleCare+ for Amazon Renewed Products?
Unfortunately, you can't extend the Amazon Renewed Guarantee. Nor can you get an extended Apple warranty for products you bought from Amazon Renewed.
Every Apple device comes with a limited manufacturer's warranty for its first year. If your second-hand device was originally purchased less than a year ago, it may still be covered under that limited warranty.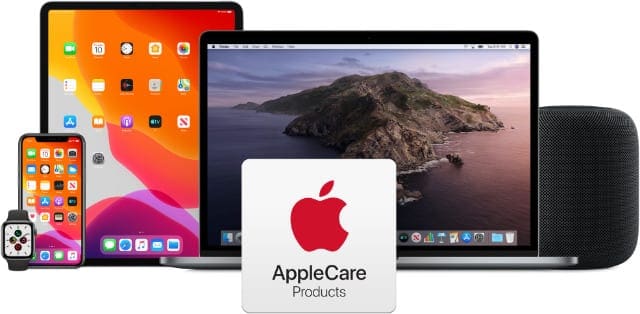 AppleCare is an extended warranty program available for Apple computers, while AppleCare+ is an insurance product for Apple mobile devices. Both programs entitle you to more support over a longer period directly from Apple, but they aren't available for Amazon Renewed products.
What Are the Prices on Amazon Renewed?
For most people, finding a good price is the top priority when shopping for new Apple products. Amazon Renewed may not be the cheapest place to buy second-hand goods, but most other sellers don't offer a 90-day guarantee.
As with most second-hand stores, Amazon Renewed prices change based on supply and demand for that particular product. However, Amazon Renewed products are always cheaper than their brand new equivalents.
Let's compare the price of a renewed iPhone X at some popular second-hand stores. Here are the prices for an unlocked iPhone X 64 GB in Space Gray:
Apple Refurbished Store: $600
Amazon Renewed: $460
eBay Seller Store: $410
Craigslist: $350
Although Amazon Renewed is at the higher end of these prices, it's worth taking a closer look at each offering to find out what you get from the different stores.
Amazon Renewed vs. Apple Refurbished
The Amazon Renewed Guarantee is good, but the Apple Refurbished one is better. Rather than 90 days, Apple gives you an entire year's warranty on any refurbished products you buy from its store.
This is exactly the same as what you get with brand new products.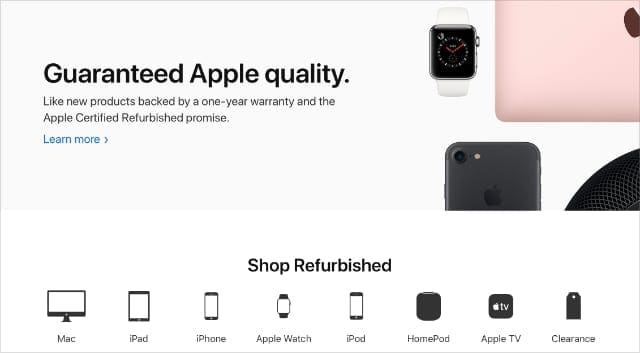 Apple also replaces the battery and outer shell for refurbished products, which means it should look and perform exactly the same as a brand new item. In contrast, Amazon Renewed promises your items should look like new, but they only guarantee 80% battery life or better.
Additionally, Apple refurbished products ship with all the official Apple accessories you'd get from a new product. For instance, a refurbished iPhone comes with headphones, a lightning cable, and a power adapter.
iPhones from Amazon Renewed don't come with headphones at all and you may receive a third-party lightning cable or adapter instead of the originals.
Finally, neither store ships refurbished products in the official packaging. An iPhone from either Amazon Renewed or the Apple Refurbished store comes in a plain white box.
All this accounts for the price difference between the two stores. A refurbished iPhone X from Apple costs $140 more than it costs on Amazon Renewed, but you get a lot for that.
Amazon Renewed vs. eBay Seller Store
Anyone can sell used Apple products on eBay, so you need to carefully read the description of whichever item you choose to buy to learn the specific details. Individual sellers offer different guarantees and refund policies.
You also need to be wary of the condition of products when buying from eBay.
eBay offers a standard money-back-guarantee on most products, but it isn't as comprehensive as Amazon Renewed. Some eBay seller stores offer a similar service to Amazon Renewed—like-new products with a 90-day guarantee—but it can be hard to find those sellers amongst all the others.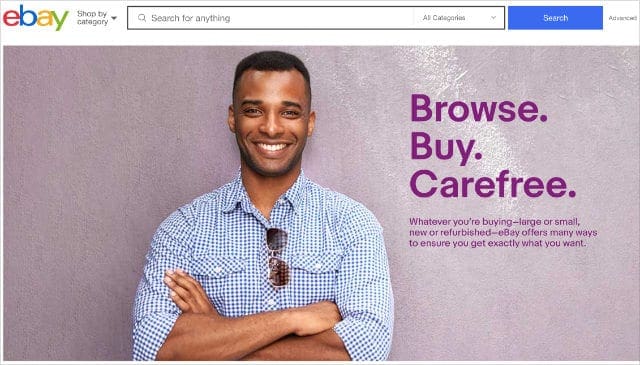 The prices on eBay tend to be slightly cheaper than Amazon Renewed for what seems like the same product. However, it's always worth remembering that you need to deal with individual eBay sellers in the case of a problem, which may be harder than working with Amazon Renewed.
For the small price difference of $40, Amazon Renewed seems worth the extra money for the added security you get with the Amazon Renewed Guarantee.
Amazon Renewed vs. Craigslist
Craigslist is the riskiest and least-regulated option in this selection. But with that added risk comes the chance of finding the lowest prices.
Amazon Renewed gives you a guarantee of quality, along with 90 days of support. None of that is available on Craigslist, and those who offer it aren't necessarily trustworthy sellers.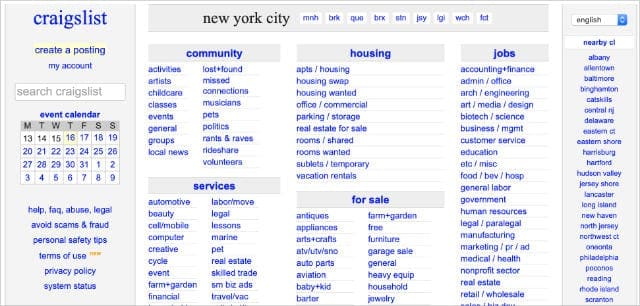 You need to depend solely on the information written beneath each product. You should also carefully inspect the pictures before arranging a purchase.
When you do buy something on Craigslist, meet the seller in person to pay for it. You should also fully inspect and test the product before paying.
If there's a problem with your product in the future, you can't get any help resolving it from Craigslist. Instead, you are solely dependent on whether the seller chooses to offer a refund or replacement, which they have no obligation to do.
So although Craigslist offers iPhones at $110 less than Amazon Renewed, it hardly seems worth the risk since you can't guarantee quality.
How Do I Shop on Amazon Renewed?
We should have answered all your questions about Amazon Renewed by now. All that's left is for you to get online and start shopping. The Apple products available on Amazon Renewed change all the time, so you may need to check back a couple of times to find what exactly you're after.
To get started, visit Amazon.com and search "Amazon Renewed" in the search box. That should take you straight to the Renewed homepage with all the different categories available to you.
You can now search for a particular device or browse through different manufacturers and product types.
International buyers may need to go to the Renewed store for their particular country as most renewed products don't ship overseas.
Set Up Your Used Products the Right Way
Wherever you decide to buy your second-hand Apple products from, there might be some extra steps you need to take when setting them up. Namely, you want to ensure they aren't still connected to the previous owners in any way.
We've written a full guide about how to set up a used iPhone or iPad. Be sure to follow that when you get your products to set them up as smoothly as possible. And as always, let us know how you get on in the comments!