Buying a used Macbook is very different than the purchase of a used Windows PC. While many people refresh their PCs and Windows-based laptops on a regular basis, Mac Fans are typically slow with their upgrades. Macs and particularly, MacBooks, are built sturdier, and the high quality of these machines is hardly a point that needs discussion or debate.
When Apple releases new Macbook and Macbook Pro, you will often be able to secure pretty good bargains if you are shopping for a used MacBook. Given that the new Macbook was announced recently and with rumors of a potential refresh of MacBook Pro's in time for the June conference, this is an excellent opportunity to shop for used Macbook.
In this article, we cover some of the essential things to consider when you are sourcing a used Macbook. The tips are classified into two distinct categories, Hardware and Software.
Quick tips 
Run These Tests on Any Used Mac Before Purchase
Run it unplugged to see how the battery holds up
Check that WiFi  & Bluetooth work correctly
Inspect the physical status of the battery if applicable
Check hard drive health with Disk Utility or similar
Test All USB ports using flash USB Thumb Drive and Thunderbolt or FireWire to check those ports
Check for dead pixels on the display
Run the hardware test
If Mac has a DVD/CD combo drive, test with a DVD or CD
Make sure the serial number on the case matches the one in the system
Buying a Used Macbook: Hardware
Although many of us are trying to secure a deal via the usual suspects such as your local craigslist or eBay, it is important to be able to examine the physical condition of the Macbook. Certain aspects are not quite apparent from pictures or videos. If you can examine the device carefully, try closing the Macbook and then opening it to make sure that the hinges are not loose on the Macbook. That could cost you some dime if you had to take it to a repair center to replace the faulty hinges.
The other important aspect from a hardware perspective is to examine all the external ports of the MacBook. Make sure that these ports are in a working condition and are clean. Also, look for any big dents on the surface of the machine. Small dents due to routine wear and tear are okay, but if you see a larger dent on the body, that might point to serious internal problems.
Serial Number
This number is another important aspect of the machine that is often overlooked by the buyer. It is important that you examine the serial number of the Macbook. This number is found on the bottom of the Macbook towards the hinge. Compare the serial number that you see on the machine's surface with that in the software. Click on  > About this Mac. The last field shows the serial number. Please make sure that the serial number shown here is the same as the one that is printed on the surface of the machine.
The serial number is also a critical asset when it comes to tracking the service and warranty information of the Macbook that you are trying to purchase. If the laptop is a few years old, the chances are that it may be covered under warranty or an Apple care agreement. To find this information, click on check coverage at the Apple site. Enter the serial number in the input box verify the current owner purchased the Mac via Apple. If there is any warranty remaining on the machine, it displays that information here.
If the Mac has AppleCare coverage, ask the owner to transfer that coverage to you.
In most cases, the original owner can transfer ownership of the Mac's AppleCare plan. However, if the original owner pays for the AppleCare plan on a monthly basis, a monthly plan cannot be transferred to a new Apple ID.
For more information on transferring Apple Care plans, see this article: How to transfer an AppleCare+ plan to a new device
Apple Diagnostics and Hardware Test
The next step is to conduct a hardware test on the computer. Apple Hardware Test (AHT) contains a suite of diagnostics that verify the hardware of your computer. It's a great way to rule out a hardware issue when troubleshooting your computer. Make sure that you connect to AC power when running the Apple Diagnostics (also called the Apple Hardware Test) on a Mac notebook.
Remove any external devices such as USB drives etc. connected to the MacBook before conducting the hardware test. If you can, please make sure that you perform Extended Testing as opposed to the Necessary Testing when trying the AHT.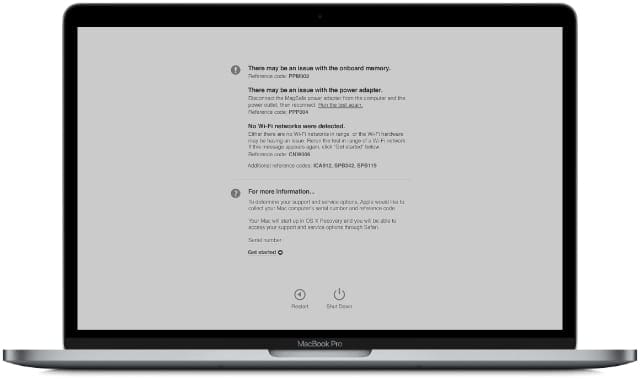 Battery Condition
This is another important aspect that one should dig in a little before taking on that sweet deal. Replacing batteries can be an expensive affair. To evaluate the battery condition of the machine, you can Click on Applications > Utilities > System Information. On the System information screen, click on "Power" and look for the condition and cycle count under the Health Information. Please make sure that status says Normal, and there is ample count remaining on the device. For example, in this case, the battery is halfway through its life. You can click on the following Apple link that shows you the maximum battery cycle counts based on different Macbook models. In this 2010 Macbook Pro model, the max count is 1000 cycles, and we are 429 cycles in.
A good replacement battery would run you $50 easily plus labor costs of replacing it if you are not careful. Since we are talking hardware, it is also a good idea to make sure that the computer has at least 8GB of RAM for decent user experience.
MacBook Camera
The best way to check if the camera on Macbook is working is to open the Photobooth on the computer. You can also use the Facetime app to see if the camera is in a working condition. If you see a message that says "There is no connected Camera," it might indicate issues with the camera unit and might need some exploration.
Sound /Audio 
A Mac's audio is another aspect of the device hardware that you should definitely check out. Make sure that not only the internal speakers of the device are functioning, but the headphone port is working as well. Plug in a set of headphones and test out the port to be sure.
Now that the basic hardware features including appearance, sight, heart, and sound are examined, the next steps focus on some of the software aspects of the device.
Buying a Used Macbook: Software
It is important that you make sure that the seller has removed his or her iCloud account from the Macbook. Pay particular attention to the Find my Mac feature to make sure that it has been disabled.
Many users protect their Macbook with an extra layer of security using the firmware password. Make sure that the seller has removed the firmware password. Try booting the machine to recovery command r, to invoke a firmware password if there is one associated with the computer. You can find additional details around the firmware password from Apple's site.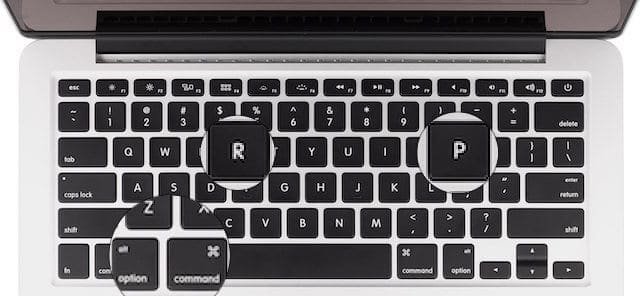 Resetting the PRAM and NVRAM is always a good step when testing out an older machine. Sometimes you may need to do an SMC reset if there are weird issues with the display or keyboard backlight.
Where to shop for a used MacBook
The Apple store is a good place to look for refurbished units at bargain prices. Apple says all of its refurbished hardware is tested and certified with a standard 1-year warranty. SquareTrade is another internet vendor that sells warranties for Mac products and other electronic products. You can always check them out.
The other online retailer with a strong reputation in the Mac business is Powermax. Check their site out for some good deals. They carry a pretty decent inventory when it comes to used Macs and Macbook. There is also Mac Mall and Mac of All Trades. We have also tried Small Dog Electronics in the past and like their customer service.
Craiglist or Similar
If you do decide to pursue that deal on Craigslist, please make sure that the seller is local so that you can check the condition of the MacBook before you actually purchase it. And when the price is too good to be true, it's probably a scam. At a minimum, when buying from third-parties, don't purchase a Mac or MacBook without the seller providing you clear documentation of the chain of ownership going back to the original dealer/purchaser.
If meeting a seller in-person and paying cash, that person knows you have a lot of money in your pocket. So be smart and take a friend (or two) and meet at a public place. Do not make any exceptions. If a seller won't meet you in a public place, that's spells trouble enough. Walk away, no runaway and find another dealer.
Additionally, be ready to walk away. And ask lots of questions such as – when did you buy it yourself? Why are you selling it? Ask questions via e-mail, ask those SAME questions via phone, and ask those SAME questions in-person. Why? If that person is lying, they will likely have a different story when the same question is asked multiple times.
If the person selling won't give you his or her phone number or suggests payment method such as the Western Union, Paysafe or Moneybookers, tread lightly. We also urge you to be cautious if the seller is in a foreign country. Often you will find emails that suggest that the vendor is proposing to use a third-party shipping service. For example "Interparcel will deliver the Macbook to you, receive your payment and I will receive the payment for the Macbook only after you instruct them to do so. I will pay the shipping". The best deal is one where you can examine the machine yourself. Second, to that, your sourcing should be via reputable online vendors that have been around for years.
Trust your gut!
If everything doesn't line up correctly, even if the price is awesome, walk away. If it just doesn't feel right, don't buy it. Trust your own instincts.
Got Used MacBook, What About Privacy?
If you went ahead and found a great deal and seller and now you have a new-to-you MacBook or Mac, the next step is setting it up as your own. Depending on where you purchased it and whom from, you might need to perform some additional steps.
If you are concerned about the seller potentially getting any of your personal and private information, perform a factory reset on your Mac if it wasn't already done by the seller. Check out this article for in-depth steps on how to do that. We highly recommend you do this if it was not completed by the seller. After you Factory Reset, upgrade to the macOS or OS X version you want.
Summary
We hope that the pointers provided in this article serve as a good starting point for you to explore before you get yourself that sweet deal on a used Macbook. And remember, if the seller can not furnish you with the original receipt or the packaging of the MacBook with the serial number on it, that speaks volumes of the condition of the MacBook.
If you think that we are missing some of the other standard tests, please feel free to share it in the comments below.
Obsessed with tech since the early arrival of A/UX on Apple, Sudz (SK) is responsible for the original editorial direction of AppleToolBox. He is based out of Los Angeles, CA.
Sudz specializes in covering all things macOS, having reviewed dozens of OS X and macOS developments over the years.
In a former life, Sudz worked helping Fortune 100 companies with their technology and business transformation aspirations.