In most cases, Wi-Fi offers a faster and more affordable Internet connection than what you get with mobile data. It's available at home, at work, in coffee shops, and even on public transport. But if your iPhone keeps booting you offline and forgetting the Wi-Fi password, you might question whether mobile data is that bad after all.
This is a common problem that plagues iPhone users without affecting other devices. After connecting to a Wi-Fi network, your iPhone keeps disconnecting and forgetting the password. It happens again, and again, and again.
Try using the steps below to fix it.
Related:
1. Update to the latest version of iOS
As always, one of the best troubleshooting steps you can take to fix any iPhone problem is to update to the latest version of iOS. Apple frequently releases minor updates to fix software bugs, which could be the reason your iPhone keeps forgetting the Wi-Fi password.
Connect your iPhone to Wi-Fi, then go to Settings > General > Software Update. If you can't connect to Wi-Fi at all, connect your iPhone to a computer and use iTunes or Finder to update iOS instead.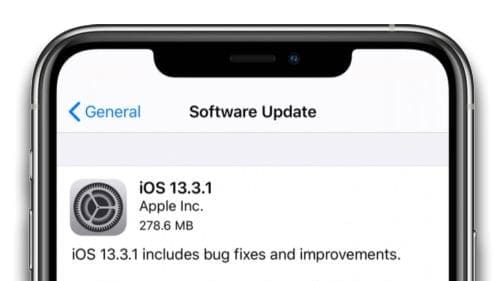 2. Enable Auto-Join for your Wi-Fi network
It's common for your iPhone to temporarily disconnect from the Wi-Fi if the signal is too weak. However, you usually want your iPhone to automatically connect to the same network again as soon as it can.
If that doesn't happen, you might need to enable Auto-Join in the Wi-Fi settings.
Connect your iPhone to the Wi-Fi network manually, then go to Settings > Wi-Fi and tap the i button next to your network. At the top of the Wi-Fi settings, enable the Auto-Join option.
Now your iPhone should automatically connect to that Wi-Fi network whenever it's available.
3. Restart the Wi-Fi
If your iPhone keeps forgetting the Wi-Fi password you can sometimes fix it by temporarily disabling Wi-Fi on your iPhone altogether. Using the Wi-Fi option in Control Center only turns off Wi-Fi temporarily, so you might want to try using the Settings app instead.
Open Settings and tap Wi-Fi, then use the toggle at the top of the screen to turn Wi-Fi off. Keep Wi-Fi turned off for an hour or so before turning it on again.
Of course, if you want to use the Internet during this time, you'll need to use mobile data instead.
4. Restart your iPhone and router
When technology malfunctions, try turning it off and on again. This advice is as useful for your TV or computer as it is for your iPhone and Wi-Fi router.
Press and hold the Side button with the Volume Down button (or just press the Side button if your iPhone has a Home button) and slide to power off your iPhone. Wait 30 seconds before pressing the Side button again to restart it.
You should also restart your Wi-Fi router. Check the manufacturer's instructions to find the safest way to do this. Usually, there's a power button on the back you can switch off. You might need to wait a few minutes for your router to restart before you can access the Internet again.
5. Forget the Wi-Fi network
A bug in your saved Wi-Fi details might explain why your iPhone keeps forgetting the password and asking you to enter it. The quickest solution to this is to tell your iPhone to forget everything it knows about that network, then save the password again.
To do this, go to Settings > Wi-Fi and tap the i button next to your Wi-Fi network. At the top of the screen, choose to Forget This Network, then confirm you want to Forget.
After forgetting a Wi-Fi network, you may need to connect to it again on each of your iCloud devices.
6. Renew the Wi-Fi lease
When you connect to a Wi-Fi network, your iPhone gets a unique IP address to use. This address is only temporary, set to renew its lease automatically after a certain period.
It's possible this lease expired without your iPhone renewing it, causing the problems with your Wi-Fi connection.
Renew the lease manually by going to Settings > Wi-Fi. Tap the i button next to your Wi-Fi network, then tap Renew Lease.
7. Reset all the network settings
We've already shown you how to reset particular Wi-Fi settings on your device. But your iPhone might keep forgetting the Wi-Fi password because of numerous problems in your network settings.
Reset all these settings in one go instead. Take note, however, that doing so causes your iPhone to forget all its saved Wi-Fi passwords. Be sure to make a copy of them first.
To reset your network settings, go to Settings > General > Reset. Tap on Reset Network Settings, then enter your passcode and confirm you want to reset the settings.
8. Restore your device to factory settings
Even after resetting the network settings, various other iPhone settings could cause problems with your Wi-Fi connection. If you have a recent backup of your iPhone, it's worth resetting your device entirely and restoring the backup to reduce the possibility of other software problems.
Make sure you back up your iPhone first since resetting your iPhone deletes all the content and data from it. That includes your apps, messages, photos, and everything else.
When doing this, it's best to reset your iPhone using DFU mode. This restores the software and firmware on your device, making it less likely a bug could continue causing this issue.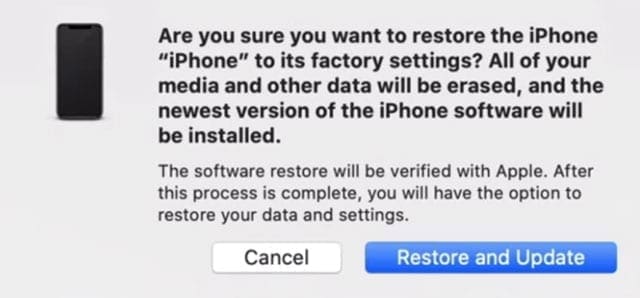 If you don't have access to a computer, go to Settings > General > Reset and choose to Erase All Content & Settings instead.
9. Contact your Wi-Fi router manufacturer
If your iPhone still forgets the Wi-Fi password after restoring, there might be a problem with the Wi-Fi router itself. This might be the case even if the problem only affects your iPhone.
Contact your Internet service provider or router manufacturer for more troubleshooting advice. They may be able to direct you to certain settings that will help your Wi-Fi router connect with your iPhone.
10. Contact Apple for a repair
If nothing else worked, there could be a physical problem with your iPhone. In particular, there might be an issue with the antenna, which would cause your iPhone to frequently disconnect from Wi-Fi networks.
Contact Apple Support to schedule an inspection or repair for your iPhone. If your iPhone is out of warranty, you may need to pay for this repair, but Apple should inspect your device for free.
If you can't stop your iPhone from repeatedly forgetting the Wi-Fi password, you might be able to find a better way to live with it. When you have another Apple device connected to the same network you can wirelessly share the password to make it easier to reconnect.
Find out how to share the Wi-Fi password from your Apple devices. It's much quicker and easier than typing out the Wi-Fi password yourself. Especially since you don't need to worry about typos with this method!