You may already have your preferred method when it comes to cropping images. You may use a third-party app for your cropping needs, but with iPadOS 17 and iOS 17, you can access the cropping feature without sending your image to another app. The option will only appear if you perform a gesture you've done many times before but with a different outcome this time. Keep reading to see How to access the hidden crop option in the Photos App.
Access The Hidden Crop Option in the Photos App With a One Gesture
The same gesture will reveal the crop option whether you're using your iOS 17 or iPadOS 17. One way to get to the Crop option is to open the Photos App and select the picture you want to crop. Tap on the Edit option, followed by Crop. But now you have another option by zooming in on the image to see the crop option at the top right.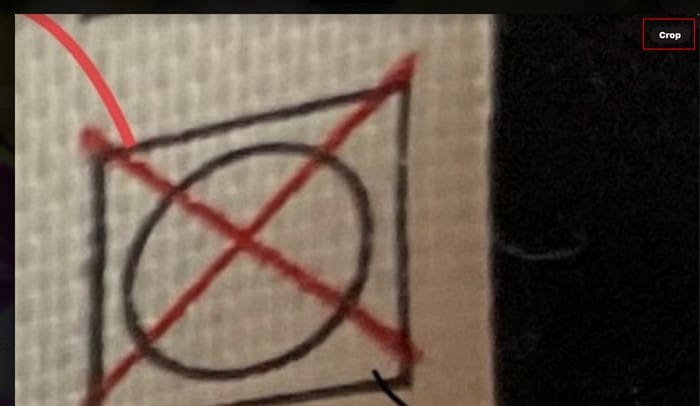 If you don't see it, try zooming in a little more. The option will only appear for a few seconds and disappear if you don't tap on it immediately. You can make the option appear by zooming in or out; either gesture works.
Remember, you can also long-press on the Crop option to view more options. You can choose what Aspect Ratio you want to crop the photo in. You can select from Fullscreen, Original, Widescreen – 16:9, and Square.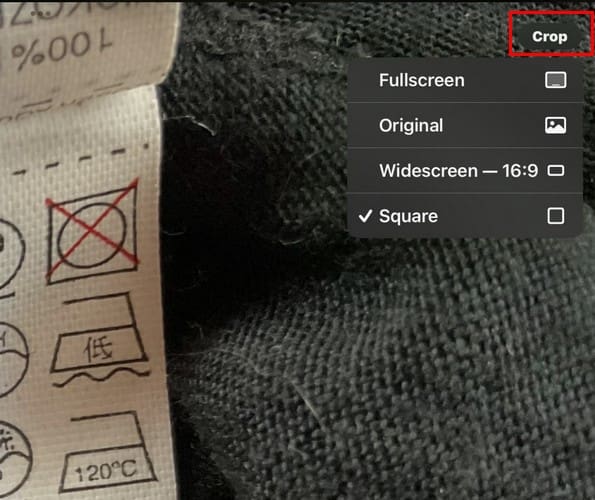 Let's say you choose a square. When you get to the next page, that's the shape the cropping tool will have. You also have the option of changing the aspect ratio while you're editing. Tap the new Crop button to the left of the Markup option (The shape of a pencil).
The Crop button lets you choose from more options than if you long-press. You can choose from options such as:
Vertical
Horizontal
Original
Freeform
Square
9:16
4:5
5:7
3:4
3:5
2:3
You can drag the sides to crop your image on the next page. When you let go, the image will adjust automatically. On the side (Bottom for iPhone), you'll see the option to straighten the image and move vertically and horizontally. Use the slider on the side (Bottom for iPhone) to change the angle of the picture. You can do other things to your image as long as you're there.
Additional Options
You can add filters and make other changes, such as altering the following:
Vignette
Noise Reduction
Definition
Sharpness
Tint
Warmth
Vibrance
Saturation
Brightness
Contrast
Shadows
Highlights
Brilliance
Exposure
Auto
Once you've cropped your image, why not enjoy Shape Snapping, where the shapes you add to your pictures will snap into place and are easier to move than before? You can try this by tapping on the Markup icon (pencil icon), followed by Shapes. Select the plus icon > Add Shape. Choose a shape from the available options. When the shape appears on the image, it'll have dots. Place your finger on one of these dots and move it in different directions.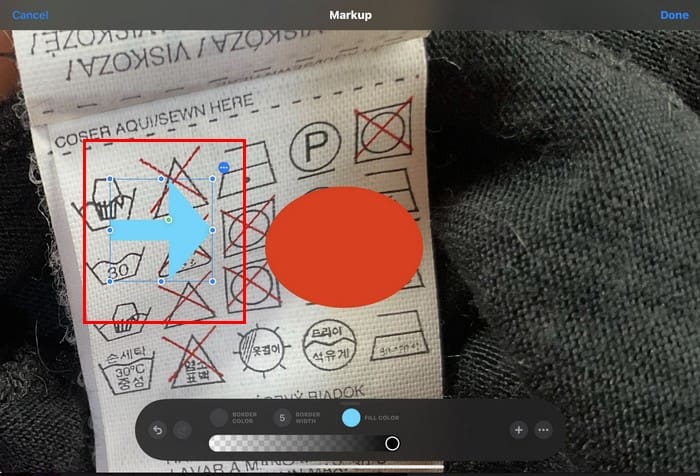 You'll also see three dots near the image. By tapping them, you can access options such as Cut, Copy, Duplicate, and Delete. Before the hidden crop option appeared, you could still crop your images, but it's always good to have more options to do anything. You can always try the other if you have issues with one method.
Further Reading
There are more new things you can enjoy on the iOS 17 photos app. We've got you covered if you want to know what's new. Also, here is how you can hide photos on iPhone, iPad, and Mac if you need help with that. Also, if you want to limit what apps can access your pictures, here is how to limit app access to Photos. There is always the search bar if you need to look for tips on a specific topic. Feel free to search around.
Conclusion
There are many exciting things to play with in iOS 17 and iPadOS 17. The hidden crop feature is a helpful addition that will make cropping your images easier. By long-pressing on the crop option, you can also adjust the aspect ratio as well. How helpful do you find this new addition? Share your thoughts in the comments below, and don't forget to share the article with others on social media.
I am a tech geek who loves technology. I have been writing about tech for over a decade, covering various devices and programs. I write about the latest Apple products and services and never go far without my Apple devices. I always stay updated on the latest gadgets, upgrades, features, and news. I aim to make complicated tech information easy for everyone to read. I've been with TechniPages from the beginning to help others fix their tech issues with the easy-to-follow guides.