The ability to access your MacBook remotely is not new. You could always log in remotely and access your Mac via Secure shell. There was also the option of using Back to my Mac service within the cloud. With macOS Sierra, Apple has made things even simpler. Now you can easily access your MacBook Desktop from any device with a few simple steps.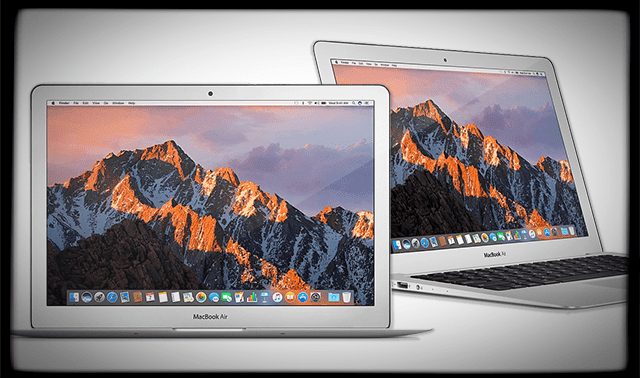 This is really handy when you need to access your Macbook remotely. You can now not only access the desktop but also the Documents folder. Open your iPhone or iPad and get access to your files in an instant!
For these steps to work, you will need your Mac/MacBook running on macOS Sierra as well as an iCloud account. In order to access the files via your iPhone or iPad, you will need to make sure that they are running iOS 10 and higher.
A cluttered desktop or a documents folder with huge quantity of files can take some time to get uploaded. We would recommend that you take some time to streamline your desktop and folders in order to make this function efficient and effective.
3 Easy Steps to Access Your MacBook Desktop Remotely
Step – 1 Enable iCloud on your MacBook if you have not done it already. Click on  > System Preferences > iCloud. Make sure to sign in and enable iCloud. Click on iCloud Drive options.
Step – 2 On this screen, enable 'Desktop and Documents Folder' by clicking the checkmark next to it. iCloud will start syncing these files and can take some time depending upon the number and size of the files.
Step – 3 Tap on the iCloud Drive icon on your home screen. You will be able to see your Desktop as well as your Documents folder. Tap to open the folder and click on the list icon (3 horizontal bars) to see all your files in a list view.
Set up Mac desktop access rules via iCloud.com
What if you didn't have your idevice handy and wanted to access it via another computer? No worries. Open a browser on any computer and go to www.icloud.com, enter your credentials and then click on the iCloud drive icon to access these files. Here is how you can set this feature up from iCloud.com
iCloud drive is the way to go for this but you may need more than the default 5GB of cloud storage depending upon the number of files and the file size.
o   Go to icloud.com > click on mail > click on the tools icon on the lower left corner and choose 'Rules' from the menu
o   Enable 'Desktop and document folders' and click 'show in finder'
o   All the folders and files on macOS desktop will now move to a folder called 'Desktop'
o   Progress bar shows up next t the icloud drive sidebar icon in finder
o   Open Files App in iOS. Tap on icloud drive > and you will be able to locate your macbook desktop files and folders
One important caveat to keep in mind is that this setup consumes space from your iCloud monthly plan. It is prudent to manage the size of your desktop and documents folders if you plan on using this feature.
If you run into issues such as unable to review your files or folders on the remote device, simply log out and log back in with your iCloud account.
Now you don't have to e-mail back and forth a set of documents between your MacBook and iPhone.
We hope that you found this quick tip useful! Please feel free to share any other tips or tricks that work for you when it comes to remotely accessing your MacBook.
Obsessed with tech since the early arrival of A/UX on Apple, Sudz (SK) is responsible for the original editorial direction of AppleToolBox. He is based out of Los Angeles, CA.
Sudz specializes in covering all things macOS, having reviewed dozens of OS X and macOS developments over the years.
In a former life, Sudz worked helping Fortune 100 companies with their technology and business transformation aspirations.