Backing up your Mac can come with a number of benefits. You can have a backup in case something goes wrong with the computer. If you switch computers, you can more easily transfer files. You can also share files between devices easier. Below we'll into backing up your Mac using a cloud-based option.
Using iCloud
One of the most popular ways to back up to a Mac is to use Apple's cloud service, iCloud. This is one of the easiest methods because iCloud settings are built right into the Mac. The free option gives you an automatic 5 GB of storage. The paid version unlocks 50 BG or more on different pay scales starting at $0.99 per month.
To save using iCloud, to have to turn on Desktop and Documents:
Click on the Apple icon on the top left of the screen.
Select System Preferences.
Click on Apple ID.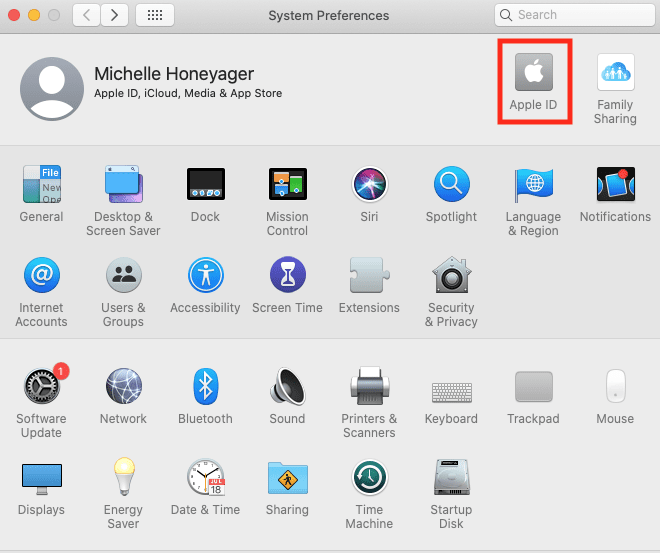 Make sure iCloud Drive has a check in the box next to it so that's turned on.
Click Options… next to iCloud Drive.
Make sure there is a check next to the Desktop & Documents apps.
Click Done.
This automatically stores any files you create and store on the desktop and documents folder into the iCloud.
Other Cloud Storage Options
There are also other services that you can use to back up your Mac using cloud services.
One option is Google Drive. For this option, you would need to sign up for a Google account. That will give your 15 GB of free storage. Additional storage can have monthly costs starting at $1.99 per month.
Dropbox is another popular option. You can sign up for this site and get 2 GB for free.  More storage is also paid through this service. You can manually upload files and whole folders to this service.
Microsoft also has its OneDrive service, where you would need a Microsoft account to access it. With this option, you download the OneDrive App. A OneDrive folder stores locally to your Mac and you can drag and drop files into the OneDrive folder.