MacBooks are set up to go into sleep mode when the lid is closed. Sometimes, it can be annoying having to turn it back on again just because you needed the lid closed for a little while. Some people even report a bug where the whole computer shuts down instead of going to sleep when the lid is closed. You can also keep the MacBook on while closed by hooking up an external charger and monitor. Below we'll cover how to keep the MacBook on when the lid is shut.
Third-Party Apps
For this feature, you'll need a third-party app. Third-party apps can help you customize how often and when your computer stays awake. One example is the NEVER SLEEP app, which keeps your computer awake even if the lid is closed. It was $0.99 through the App Store at the time of writing: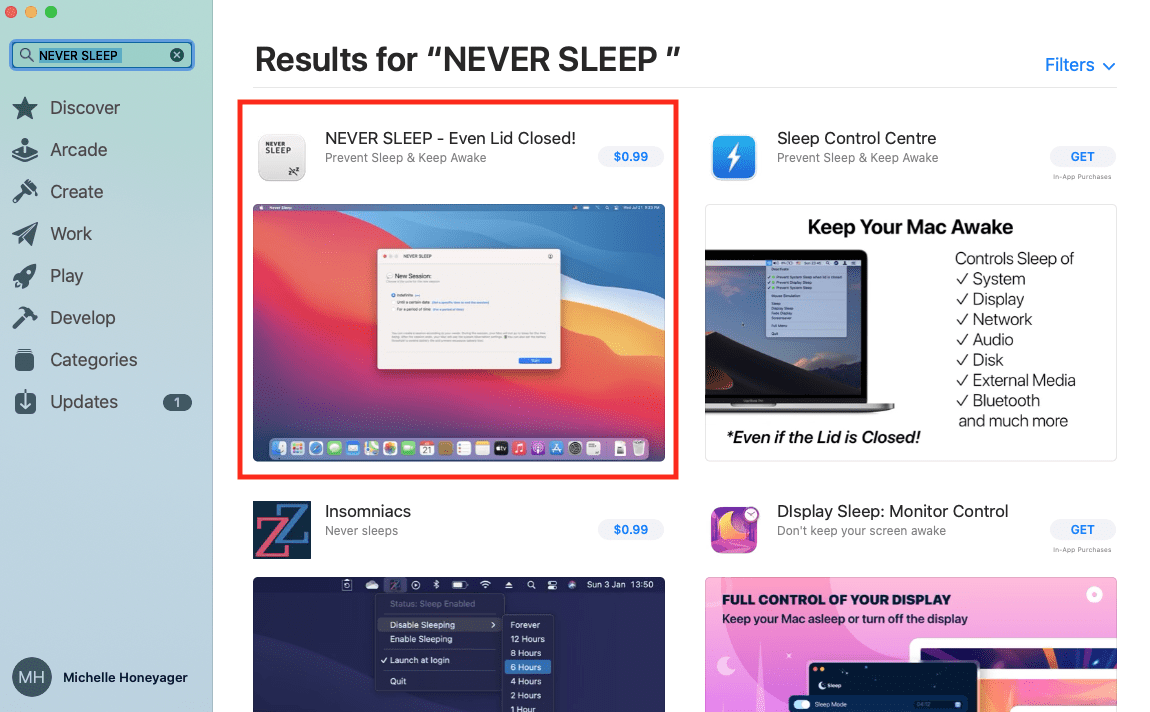 Just be sure to download official apps through the App Store so that the apps are approved by Apple and more secure.
For Computers that Shut Down When Closed
Some users report having issues with MacBook Pros shutting down when closed, rather than merely going into sleep mode. Even with installing new software updates, the problem can persist.
Apple recommended resetting the SMC, or System Management Controller.
Using an External Monitor
One of the biggest uses for keeping a MacBook on when the lid is closed is that some people like to set up an external monitor that runs even when the MacBook is closed. To do this, start by changing the Energy Saver settings so your Mac will stay on using an external charger:
Click the Apple icon on the top left of the screen.
Select System Preferences.
Click the green Battery icon.
Hit Power Adapter on the left side of the screen.
Slide the toggle to Never.
Un-check the box next to Prevent computer from sleeping automatically when the display is off.
Now connect the MacBook to the external monitor and changer, as well as a keyboard and mouse. Now you can use the Mac while closed and store the laptop away for more room on your desk.