Seeing a message that your iPad is not charging when connected to a Mac or Windows USB port? If so, you are not alone!
A number of our readers report that their iPads do not charge when connected to a Mac or PC via USB. However, when they connect their iPads to their charges and a wall outlet, the iPads charge no problem!
This issue sometimes appears even with newer Macs and Windows computers, that should deliver enough power via their USB ports to charge an iPad.
Related articles
Why does my iPad not charge when I plug it into my computer?
The problem is often not the iPad, but rather the computer's USB port.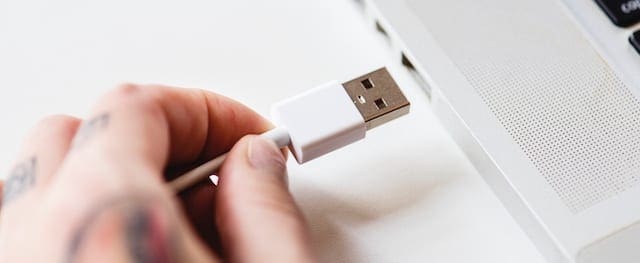 For older Macs and computers (especially laptops), the ports simply do not provide sufficient power to charge your iPad. In particular, many older computers only offer USB 2.0 ports that do not provide enough "juice" for your iPad to fully charge.
And that's why you see the 'Not Charging' message on your iPad.
Additionally, most USB ports on your keyboard do not meet the minimum charging requirements, so stay away from those when charging your iPad.
Most iPads require at least 10-18 watts (depending on model) to adequately charge an iPad's battery.
That's why Apple always recommends you charge your iPad (or iPhone & iPod touch) using the USB power adapter and USB cable that comes packaged with every new or Apple-refurbished iDevice.
What to do if your iPad won't charge or charges slowly using your computer's USB port
Try a higher bandwidth USB port. If your computer offers a USB 3.0 or USB-C port, try that port instead and make sure your computer is on and not sleeping
Check USB-C ports for snug fit. If you charge your iPad using a MacBook's USB-C port, these are notoriously loose. Make sure the cable has a tight fit into the port.

MacBook users are experiencing problems with their USB-C connections

Switch charging ends or the cable itself. Flip the cable charging ends or use a different cable–make sure the cable is either Apple-branded or Apple-certified MFI (Made for iPad/iPhone/iPod)

Make sure the accessories you use are certified MFi

Clean the ports and connections. Check the computer's USB port, the iPad's charging port, and the cable for any damage or debris or dust that might be stuck and preventing a good connection. Make sure you gently clean the front and back of the charging contacts

Inspect the lightning port for signs of dust or debris.

Try a USB self-powered hub or docking station. If you have a USB hub or docking station that plugs into a wall outlet, you can try plugging your iPad into the hub or docking station to charge
Remove other USB devices. Disconnect other USB devices connected to your computer and see if that helps
Use a wall outlet instead. Plug your iPad's charging cable into its power adapter, then plug the charger into a wall outlet
Restart the computer with your iPad connected. In some cases, you can solve this issue  by leaving your iPad connected to your Mac or PC, then restarting the while the iPad remains connected
Always verify that your iPad is indeed charging
Look for the lightning bolt inside or next to the battery icon in your iPad's top status bar or on the larger battery icon that shows up on your iPad's Lock screen.
Obsessed with tech since the early arrival of A/UX on Apple, Sudz (SK) is responsible for the original editorial direction of AppleToolBox. He is based out of Los Angeles, CA.
Sudz specializes in covering all things macOS, having reviewed dozens of OS X and macOS developments over the years.
In a former life, Sudz worked helping Fortune 100 companies with their technology and business transformation aspirations.