Is your iPad mini charging very slowly or not charging at all? It's not much good to anyone as a portable tablet if you need to keep it plugged it in all the time. Find out how to tell if your iPad mini is charging correctly and what you can do if it isn't.
You certainly won't be the first person whose iPad is not charging or won't charge. But when you're having trouble, or if your iPad mini says 'Not charging', it can be tricky to know what the cause is. Dodgy cables, faulty software, expired batteries. We've detailed everything you need to know to diagnose your battery problems below.
Related:
How do I know if my iPad mini is charging?
There are several ways to tell if your iPad mini is charging or not. However, if it was completely dead when you plugged it in, you may need to wait up to an hour before any of them will work.
Your iPad will show a Low Power screen if it doesn't have enough charge to turn on. If this screen also shows a white lightning connector then your iPad mini is not charging.
On the lock screen, when your iPad mini is turned on, a large battery icon will appear as it first starts to charge. You'll then see a charging percentage beneath the date.

Finally, the battery icon in the status bar of your iPad mini will have a lightning bolt whenever the iPad is charging. You'll also be able to watch the battery slowly go up over time.

How long should it take to charge an iPad mini?
It should take around four hours to charge an iPad mini from 0–100%. However, the exact time will vary based on the quality of your lightning cable, the wattage of your adapter, the age of your iPad battery, and even the ambient temperature of the room!
For reference, my iPad mini 4 took about three hours to charge to 100% after it died.
How can I make my iPad mini charge faster?
There are a few different things you can do to help if your iPad mini is charging very slowly.
Can I charge an iPad mini with an iPhone charger, another iPad charger, or a MacBook charger?
The short answer is: Yes. Generally speaking, the larger the charger the faster your iPad mini will charge. 
The original iPad mini shipped with a 5 W power adapter, the same ones used for iPhones. However, later models shipped with 10 W adapters leading to a faster charge. If you have a MacBook from 2016 or later you can use its 29 W adapter to charge your iPad mini even faster.
Barring the 5 W iPhone adapter, wattage of each Apple power adapter is printed on its side.
How many years does an iPad mini battery last?
According to Apple, the iPad mini's battery will retain up to 80% of its original capacity after 1000 full cycles. That means you could go from 100% to 0% charge 1000 times. Or go from 100% to 50% charge 2000 times.
So how long is that? Well, it all depends on how much you use it. If you go through a full cycle twice a week, that means your iPad battery should last a whopping 10 years.

What can I do to make my iPad mini battery last longer?
Apple has a great website with tips for maximizing battery performance across your devices.
The most effective thing you could do is to use it less, but that isn't why you bought the thing. Alternatively, tweak these settings to make your iPad mini battery last as long as possible:
Dim the screen brightness.
Turn off Background App Refresh.
Set Mail apps to fetch data manually.
Turn off Location Services entirely or for specific apps.
Reduce the number of notifications that appear on your Lock screen.
How much does it cost to replace an iPad mini battery?
If your iPad battery drops below 80% capacity during its first year, Apple will replace it for free under their one-year AppleCare warranty. If you have AppleCare+ on your iPad mini that warranty is extended to two years.
Apple offers out of warranty battery repair for $99 across all iPad models. What's more, Apple doesn't actually repair the battery, they replace your entire iPad for this price.
If you're fairly technical and handy, you could also attempt to replace the battery yourself with a Battery Replacement Kit for your model of iPad.
How do I fix an iPad Mini that won't charge or turn on?
Sometimes your iPad mini won't turn on even after leaving it on charge. When this happens, you won't see a Low Power screen or a Connect to Charge screen. The iPad mini display will simply remain black.
To start, make sure that you've been trying to charge your device for at least an hour. If there's still no sign of life, perform a forced restart. You do this by holding the Sleep/Wake and the Home buttons at the same time. Keep them held down until your iPad mini has turned on and restarted itself, which should take about 45 seconds.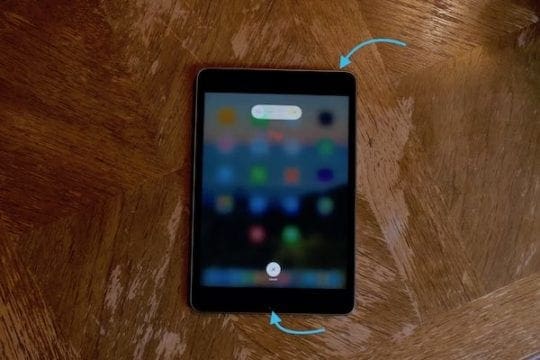 Should that fail to revive your iPad there's a good chance it hasn't been charging properly. Check out our tips below to fix that.
How do I fix an iPad Mini stuck on the battery charging screen?
Sometimes an iPad mini sticks on the Low Power screen even when you're certain it is charging correctly. This frustrating issue has been resolved for many users by connecting the iPad to a computer running iTunes.
Doing so either forces the iPad to reboot or allows users to restore it using iTunes. Although you should only do that if you already have a backup of your device.
If you're still having trouble, try these instructions to restore your iPad mini using DFU mode. But again, ensure you have a backup before doing so!
How do I fix an iPad Mini that's not charging when it's plugged in?
There are several things that could be stopping your iPad mini from charging, covering hardware and software problems. Follow the steps we've outlined below to discover the cause and ease your charging woes.
1. Reboot your iPad mini and update iOS
If you can power your iPad mini on, press and hold the Sleep/Wake button until you're prompted to slide to turn off. Power off your iPad mini and leave it turned off for 30–60 seconds before powering it back on and trying to charge again.
You should also check for software updates to iOS. These frequently patch software bugs that cause battery performance or charging errors. They can also optimize your iPad mini to use less battery power while you're using it.
Go to Settings > General > Software Update.
2. Test your lightning cable
Apple lightning cables are notorious for splitting and fraying. When this happens, they frequently lose their charging ability. But your lightning cable could be the problem even if it doesn't look damaged.
Try charging another Apple device using the same lightning cable, if it works then your cable is working fine. If this doesn't work, check that you're using either an official Apple cable or a certified Made for iPhone (MFi) cable.
Alternatively, try charging your iPad with a different lightning cable. If that works then your original lightning cable is probably faulty. If you bought it from Apple it might be covered by their one-year warranty.
3. Test your power adapter or outlet
Once you know the lightning cable works, it's time to test your power adapter. Start by plugging into a different outlet — and make sure it's switched on!
Then find a different adapter to use. However, know that if your iPad mini shipped with a bulky 10 W adapter, your 5 W iPhone adapter might not be capable of providing enough power to charge an iPad battery.
Alternatively, try charging your iPad mini from a computer's USB port. Again, this is unlikely to deliver enough power to charge your iPad very quickly, but will give an indication as to whether your original adapter is the problem.
If your adapter is faulty, you might be able to get it replaced under Apple's one-year warranty.
4. Clean the lightning port on your iPad mini
Shine a light into the lightning port at the bottom of your iPad mini. Look closely to see if there is any build up of lint or dirt inside the port. If there is, this could well be the reason your iPad mini is not charging properly.
Carefully remove the debris using any of the following tools, but make sure you don't damage the charging elements while doing so:
Anti-static brush.
Compressed air duster.
Clean and dry toothbrush.
SIM pin, straightened paperclip, or safety pin.
You could also take your iPad to your nearest Apple Store where they're usually happy to safely clean your lightning port for free.
5. Restore your device using DFU mode
The final troubleshooting step is to restore your iPad completely. Doing so will remove all the data and reset the device back to its factory settings.
You should make a backup of your iPad mini first.
We suggest a restore using DFU mode as it completely reinstalls the software and firmware on your device. It's the deepest level of restore possible and will ensure your charging problem isn't software related.
Follow this guide to restore your iPad mini using DFU mode.
How do I replace the battery on my iPad mini?
After all those troubleshooting tips, if your iPad mini is still not charging correctly you probably need a battery replacement. Unfortunately, due to the seamless design of Apple's iPad, you can't replace the battery yourself.
Instead, you should book an appointment at an Apple store or at an Apple Authorized Service Provider. These technicians should be able to offer you a replacement iPad for the cost of a new battery: $99.
Did you find out why your iPad mini was not charging? Or what was making it charge slowly? Let us know what happened below!