AirPods are some of the best-manufactured wireless earbuds around, and they're a true masterpiece of craftsmanship. But over time, AirPods — like any electronic device — can show wear and tear. Unfortunately, this can lead to your AirPods not charging properly.
Related Articles:
If your AirPods aren't charging properly, don't worry — we're here to help you today. Below are some steps you can take to troubleshoot the issue before deciding if you need to take further action and contact Apple.
Video: Airpods Not Charging (Text Instructions Below)
If you're short on time, you can always consider watching our video related to the AirPods not charging issue. We'll cover the text instructions in the following sections.
Understanding the AirPods Charging Mechanisms
Before we start looking at how to get your AirPods charging again, it's essential that we understand the charging mechanisms on your device. Once you know that, you'll have better knowledge for fixing the problem you currently face.
The case is the main component for the charging mechanism and holds multiple full charges. Once fully loaded, your AirPods get 5-6 hours of listening time  — depending on the model you have and whether you've also enabled Spatial Audio. On top of that, you can enjoy between two and three hours of talk time on a single charge (again, this will depend on the AirPods model you have).
When your AirPods run out of battery, it normally takes anywhere from 20-25 minutes for normal AirPods to fully charge. For the AirPods Pro, you usually have to wait between 50 and 60 minutes.
The built-in battery in the AirPods is 93 milliwatts and usually has a long shelf-life. However, there's a possibility that the batteries may be showing signs of wear and tear. Chances are, your charging issue is more likely related to the contact points on the AirPods.
The Key Electronic Contact Points on AirPods
Below are the most important contact points for your AirPods:
The USB Cable head that is connected to the power source/port.
The Lightning Connector contact point on the case (this will change to USB-C charging ports for new models from late 2023 onwards).
AirPods contact points on the case.
When your AirPods stop charging or charge slowly, the chances are that one of these contact points has an issue or you are having a problem with the battery itself.
How to Fix AirPods That Won't Charge
Okay, so you should now have a better understanding of the basics when it comes to how your AirPods process electricity. Now, let's look at how you can fix AirPods that won't charge.
To make things more readable for you, we've broken the potential solutions down into multiple subsections.
Check the Status Light on Your Charging Case
With your AirPods in the case, the status light should show green. This means that it's fully charged. If you consistently see an amber light instead, even after charging overnight, it could mean that you are having charging issues with the device.
Check the Charging Cable
Start by checking the charging cable that you are using to charge the AirPods.
Apple recommends using the iPhone or iPad charger to charge the case
Try a new iPhone/iPad charger and see if it makes a difference
Connect your AirPod charging case to your MacBook instead and see if charges up to the green status light
We suggest borrowing an iPhone/iPad charger from a friend and trying it out just to rule out any issues with the charging cable.
Make sure that your AirPods are placed correctly in the charging case when you close the lid. If they are not adequately contacting the charging points, your AirPods will fail to get any charge.
Do you see the charging icon displayed?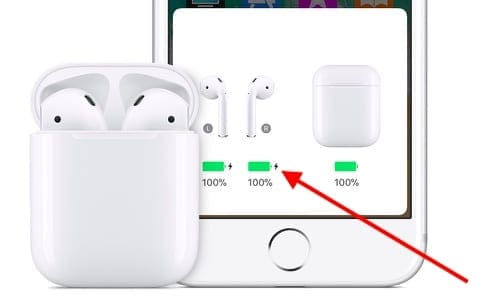 Open the case lid and hold it close to your iOS device.
Wait a few seconds to see a charging icon next to the battery icon while your AirPods are connected to power.
Do you see the charging icon?
If you don't see it, that would mean that the units are not getting any charge at all.
Similarly, double-check the battery on your Apple device to ensure it's working.
For AirPods Pro 2nd Gen and Later: Try Another USB-C Cable
If you've got the AirPods Pro 2nd Gen or later (2023 onwards), you can always try using another USB-C cable. Doing so will give you a better understanding of whether you need to replace the charger, or if something else is at play.
Check the AirPods Charging Ports and Contact Points
Think about it: Your AirPods probably come into close contact with dust and other debris on a daily basis. So, do you clean your AirPods regularly?
Many AirPod users often forget to perform regular maintenance on their AirPods, and this can lead to issues such as slow charging or no charging.
As with any electronic device, the external ports of the device can accumulate dust and debris with everyday use.
When the charging contacts gather enough debris, it can impair the charging process.
You are going to need a soft bristle toothbrush, a clean microfiber cloth, and a soft interdental brush.
Start by evaluating the charging points on your AirPods case.
Clean the case charging port using a soft-bristled toothbrush.
Once you have cleaned the external charging contact on the case, next inspect and clean the internal contacts if required using a very soft interdental brush.

Clean AirPods Case Interior Contacts
Use 70% isopropyl alcohol and a clean microfiber cloth to clean the AirPods charging case, and make sure to not get any liquid into the charging port on the case.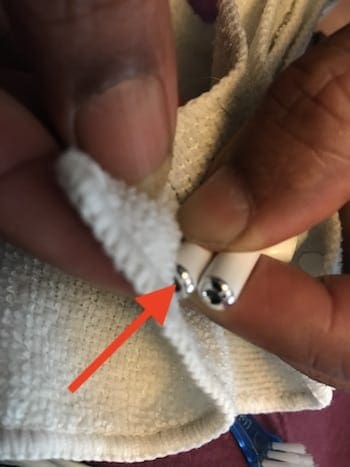 Once cleaned, put the AirPods in the case and charge for 15 minutes and check. Are you able to see the charging icon on your iPhone?
In most cases, we have seen the charging issue immediately resolve once any dirt is removed from the AirPods charging contacts.
Reset Your AirPods and Check Charging
If you are having charging issues even after inspecting and cleaning the charging contacts on the AirPods, try resetting the AirPods and see if it helps with the problem.
To reset your AirPods, press and hold the button on the back of the charging case. Please check the article below to see details around resetting your AirPods.
If you still cannot charge your AirPods, or your AirPods charge very slowly, you will have to reach out to Apple Support for repair and replacement information.
Unable to Reset AirPods: No Amber Light When Trying to Reset
In addition to cleaning the ports associated with your AirPods, it's a good idea to try and reset them.
The right sequence of action when resetting the AirPods is to press and hold the setup button on the back of the case and continue pressing until you see the status light flash white, then amber, and then flash white continuously.
Unfortunately, for some users the amber light never shows when the reset button is pressed and held on the AirPods case. The status light simply continues to show the white blinking light and the reset operation is impossible.
If you find yourself stuck in this situation with your AirPods, try the following:
Reset Your iPhone Network Settings
On your iPhone, go to Settings > General > Transfer or Reset iPhone. Then, go to Reset and select Reset Network Settings.
When you reset your iOS network settings, make sure that you've noted your Wi-Fi credentials before resetting. You'll need to enter these again after completing the process.
Once the Reset Network operation has completed, disconnect the AirPods by tapping on Bluetooth in settings and choosing to forget. Now, try and use the Reset operation on the case.
If the above steps didn't solve your issue:
Look at the contacts at the bottom of your AirPods.
Clean the charge contacts on your AirPods as well as the contact points in the case. Then, insert your AirPods into the case after the cleaning.
Try now resetting the AirPods. You should then see the amber status light.
Contact Apple Support
Before you consider replacing your AirPods, it's worth noting that you may not need to go that far. Instead, you can try getting in touch with Apple's support team instead.
The easiest way to do this is by downloading the Apple Support app. You can also go to the Apple Support website.
How Much Does It Cost to Replace or Repair AirPods?
If your AirPods are still under warranty, you can contact Apple to see if you're able to get a replacement. You also have the option to do the same by going to an Apple Store.
You can also pay for both AirPod replacement and battery services; more information is available on the Apple Support site.
Another option is to subscribe to an Apple Care plan. Note, however, that you'll still need to pay a $29 service fee (plus tax).
Try These Tips if Your AirPods Aren't Charging
If your AirPods aren't charging, you can try several things to solve the problem. The best place to begin is by cleaning the ports where debris can get in — such as the charging port. On top of that, you could also experiment with using different chargers to get your device working as it should.
If that doesn't work, restarting your AirPods and network settings could do the trick — and if all else fails, you can try contacting Apple Support for further guidance. Feel free to let us know in the comments if any fixes that we haven't mentioned worked for you!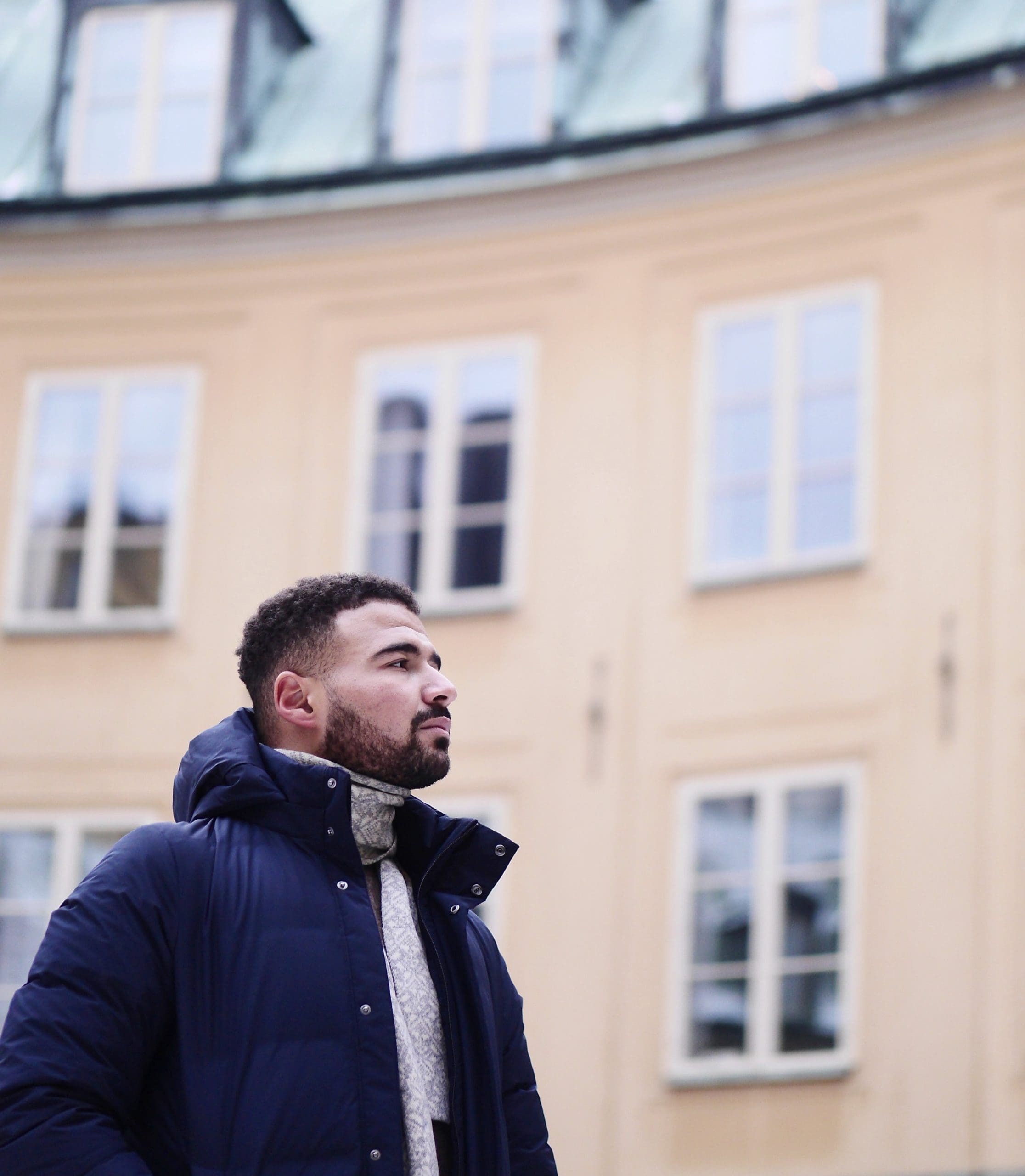 Danny has been a professional writer since graduating from university in 2016, but he's been writing online for over a decade. He has been intrigued by Apple products ever since getting an iPod Shuffle in 2008 and particularly enjoys writing about iPhones and iPads. Danny prides himself on making complex topics easy to understand. In his spare time, he's a keen photographer.