After a long wait, you finally receive your Apple AirPods.  And you just can't wait to test them out on all your Apple products, from your Apple Watch to iPhone and even your Mac.
But then the inevitable happens, and the darn things aren't pairing to your iDevices, Apple Watch, or your Mac.
You've run head-on into the AirPods not auto-pairing problem, and this is the last thing you want to troubleshoot!
Quick Tips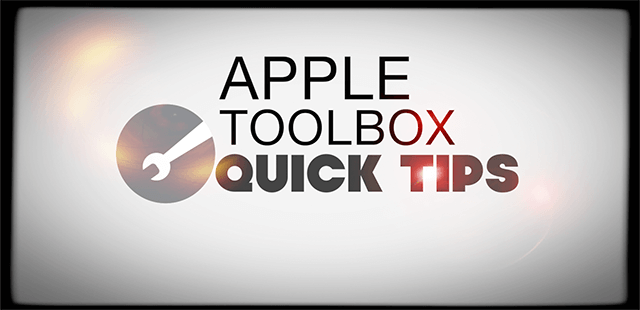 Follow These Quick Tips if Your AirPods Won't Connect
Toggle off Low Power Mode
Charge up your AirPods and AirPods case
Turn on Bluetooth
Select your AirPods from the list of available Bluetooth audio devices
Update iOS, macOS, tvOS, and watchOS to their latest versions
Related Posts

AirPods Not Connecting? Check The Basic Requirements
AirPods don't work with all Apple Products. So first, make sure that you use a compatible Apple device with your new AirPods.
If you discover that your software is not supported, update to the latest iOS, macOS, tvOS, or watchOS if available.
Surprisingly, Apple TV and tvOS are only compatible with tvOS 11 and above. So for folks running older tvOS versions, your AirPods won't connect to your Apple TV.
AirPod Hardware & Software Requirements
iPhone, iPad, or iPod touch with iOS 10.2 or later
Apple Watch with watchOS 3 or later
Mac with macOS Sierra or later
AirPods One Tap Set-Up Requirements
macOS 10.14.4, iOS 12.2, and watchOS 5.2
Turn Off Low Power Mode! 
It appears that your AirPods have a difficult time pairing with your iPhone if you use low power mode.
So try toggling off low power mode by opening Control Center and tapping the battery icon, so it's no longer in low power mode.
Or visit Settings > Battery and toggle off Low Power Mode.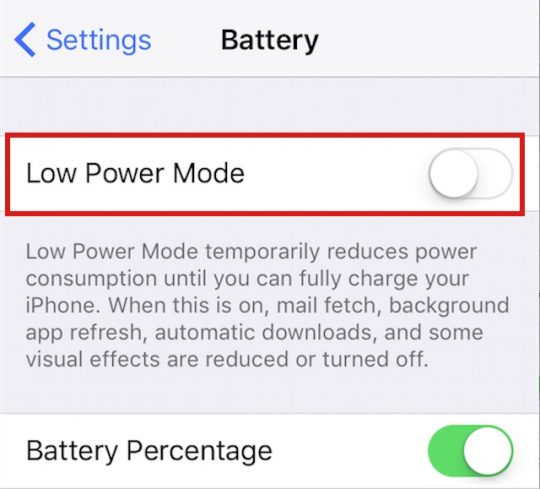 Then try pairing your AirPods again!
Setting Your AirPods Up
AirPods are utterly cool.  They have a unique wireless chip embedded in them that enables them to pair quickly with your iPhone, iDevices, Apple Watch, Apple TVs, and most other Apple Products including Macs.
This technology bypasses the usual Bluetooth pairing process.  Ideally, you open your AirPod case and presto, the AirPods pair and connect with your iPhone or other devices.
There are a couple of things you need to do the very first time you set-up your AirPods.  So make sure you do these before moving to more advanced troubleshooting. Before setting up your AirPods, sign in to your iCloud account.
When you sign into iCloud, your AirPods should be automatically set-up to all your supported devices that are associated with that particular Apple ID.
Charge First!
Before you start, make sure that your AirPods are fully charged. To charge your AirPods, put them in your case and close the lid. The AirPods case holds multiple, full charges for your AirPods, allowing charging when you are on the go.
If you need to charge your case first, use either a Qi-compatible charging mat (for the AirPods wireless charging case) or plug the Lightning cable into your case and a USB port or charger.
And yes, you can use the wireless charging case with both the first-generation and second-generation AirPods as well as AirPods Pro!
The case charges with or without your AirPods inside.
The status light is just outside your case (AirPods Pro & AirPods 2) or inside the case, between the two spaces for your AirPods (AirPods 1)
When your AirPods are in the case, the status light indicates the charge status of the AirPods
When the AirPods are not in the case, the status light indicates the charge status of the case itself
A status light of green equals fully charged while amber means that charging is required
About AirPod Battery Life
Your AirPods give you up to 5 hours of listening time or 2 hours (AirPods 1st gen) or 3-3.5 hours (AirPods Pro & AirPods 2nd gen) of talk time on a single charge
With multiple charges in your case, your AirPods provide more than 24 hours of listening time or up to 11 hours of talk time
Charging your AirPods for just 15 minutes in your case offers up to 3 hours of listening time or 1 hour of talk time
The Batteries widget shows the charge status of your AirPods and the AirPod Case, so checking battery life is easy

it's easy to check your AirPods battery level with the battery widget on iPhones
Before Setting-Up AirPods
Check that your AirPods status light flashes white.  This flash means that your AirPods are ready to set up with one of your devices.
The AirPods status light is either on the outside of your case (AirPods Pro & AirPods 2) or for AirPods 1, inside the case, between the two spaces for your AirPods. 
If the status light isn't flashing white, close the case.  Wait 15-20 seconds and then reopen the case.
Set-Up AirPods For iPhones
Confirm your iPhone is running iOS 13.2 (AirPods Pro), ioS 12.2 (AirPods 2) or iOS 10.2 or later (AirPods original)
Unlock your iPhone screen via Face ID, Touch ID, or with your device passcode
Open the case—with your AirPods inside—and hold it next to your iPhone
Follow the setup animation
Tap Connect
For AirPods Pro or AirPods (2nd generation) you might be guided to set up Siri, if not already established on your paired device
If you're signed in to iCloud, your AirPods are set up automatically with any of your supported devices that are signed in to iCloud with the same Apple ID
Setting Up AirPods with Other Devices
Follow these steps to set up your AirPods with a device that isn't logged into your iCloud account, connect to your Apple TV, OR set up AirPods to any non-Apple device
Put your AirPods in the case
Open the lid
Press and hold the setup button on the back of the case until you see the status light flash white
Set up your AirPods as a Bluetooth device with your iPhone or iPod touch, Mac, Apple TV, or non-Apple Bluetooth device
AirPods Don't Automatically Connect? Not Seeing the Setup Animation?
If you're not getting the setup animation when you try to set up your AirPods with your iPhone or other iDevices, try closing the case.
Wait at least 15 seconds and then open the case again.  Check and see if the status light flashes white.
If the AirPods status light still isn't white, close the case and turn it over to the backside
Find the Setup button near the bottom of the back of the AirPod case

Resetting your AirPods is as easy as holding the Setup button

Press and hold this button
While holding, open the case and see if the status light now flashes white
If not, keep pressing and holding this setup button until the status light flashes amber a few times and then finally flashes white
Once the AirPod's status light flashes white, you are ready to set your AirPods up!
Not Seeing Blinking White or Amber Light?
A few of our readers were unable to get their AirPods to pair successfully and never saw the white or amber light blink–even on sets of new AirPods! 
This problem seems to indicate that the AirPods are not connecting or making good contact with the electrical connections at the bottom of the AirPods' case.
Try cleaning both the AirPods and the inside of the AirPods case, if possible. Then test.
Another reader placed a small piece of paper (or plastic) at the top of each AirPods before shutting the case, and that appears to help maintain good contact between the AirPods and the case.
If either of these tips works for you, we suggest you get in touch with Apple Support and let them know your AirPods are not making good contact between the case and the buds. They may replace the AirPods, the case, or both!
AirPods Fail to Connect to an iPhone or other Device?
If one or both of your Airpods fail to connect to a device, take both AirPods out of your ears and place them inside the AirPods case.
Close the case and wait for 10-20 seconds, then take them out with the case just beside your paired iPhone. 
AirPods not auto-pairing on your iDevice?
Open Control Center
Deep press the audio player (or for iOS 10, swipe from right to left to control audio)
Tap the AirPlay icon, then choose the device you want from the list
Turn Bluetooth OFF and then back ON

Go to Settings > Bluetooth
Toggle Bluetooth OFF
Wait 15-20 seconds
Toggle Bluetooth back ON
Right Or Left AirPods Not Pairing or Synching Together?
If you replace one of your AirPods for whatever reason (lost, not working, defective, etc.is have) and now the new AirPod is not pairing or syncing with the old AirPod, the easiest thing is to make your iDevices and Macs forget the old AirPod and then repair BOTH as new.
To Forget an AirPod
Go to Settings > Bluetooth and find the old AirPod(s)
Click the "i" to the right and choose "Forget This Device."

If there's no Forget option, try resetting your network
Go to Settings > General > Reset > Reset Network Settings

Once forgotten, set- up your SET of AirPods (Right and Left) as if they were new
Want to Forget All Devices that Your AirPods Ever Paired To?
This one's easy! All you need to do is open the lid on your AirPod case, hold down the button on the back of the case until the light flashes white. And it's like new again!
Is it not syncing with your Apple Watch? 
Turn your Apple Watch to airplane mode for a moment and then turn airplane mode off before you attempt to Airplay to the Airpods.
That tip should connect your Watch to your Airpods successfully.
Check out this article for more information on pairing your AirPods with your Apple Watch.
Reset Your AirPods 
Go to Bluetooth settings and forget your AirPods
Put both AirPods in their case, open the lid
Hold that small set-up button on the back of the case for about 10-20 seconds until the status light starts flashing amber (the status light is on the front of the case for AirPods 2 and AirPods Pro)
Once the status light blinks amber three times, release that back button
Now put your AirPods case (with AirPods inside) right next to your iPhone and hold the back button once more. Auto-pairing should initiate–press connect and go from there
Reset All Your iPhone's Settings to Fix AirPods Sync Issues
If you are still out of luck and cannot get your AirPods to pair and connect to your device, unpair them again and then reset all settings by going to Settings > General > Reset > Reset All Settings. 
Performing this reset doesn't remove any data, but it does change any kind of personalization to your settings back to factory defaults.
So this action impacts things like any accessibility setting changes, stored WiFi passwords, wallpapers, and so forth.
Once you reset all settings, perform another restart. Then try to pair them again.
AirPods not auto-pairing on your Mac? Quick Rescue Tips
Turn Bluetooth OFF and then back ON

Go to System Preferences > Bluetooth
Turn Bluetooth OFF
Wait 20-30 seconds
Turn Bluetooth back ON

Click the speaker icon in the menu bar and choose your AirPods under Output Device
On your Mac, go to System Preferences > Bluetooth

Wait for a few moments for your Mac to finish searching for Bluetooth devices, including showing your AirPods in the list (as "Not Connected")
Do not remove the AirPods from the list or take any other action
Click on the volume icon in the menu bar and allow a few moments for the list to populate fully
Select your AirPods if they show up
Wait for the tone to sound in your AirPods, confirming the connection

You may need to do multiple restarts on your Mac to clear out any old iCloud and Bluetooth caches
AirPod iCloud Syncing Issues
If you experience trouble getting your AirPods and iCloud to sync on your Mac or iDevice, try logging out of iCloud and then log back into iCloud.  This action usually solves any syncing issue.
Other syncing issues include only getting one AirPod to work at a time. Our readers tell us that their AirPods seem fine for the first 24-48 hours with both working.
But then after that short honeymoon, the AirPods start going out of sync and only work individually.
One of our readers reports that holding down the setup button on the case for a very long time worked for him.
Press and hold the setup button until the light in the case flashes orange, maintain your hold of this button for an additional 20-30 seconds. After performing these actions, when he turned his AirPods back on everything worked normally.
So we say give this a try if you face sync problems!
How-To Update Your AirPods Software
Your AirPods update automatically in the background when the following is true:
Both AirPods are in the charging case
Your AirPods case is plugged into power and is charging
You place any one of your previously paired iDevices near the AirPods
You can check all your AirPods' information and firmware version in the Settings App.
Connect your AirPods to your iDevice
Go to Settings > About > AirPods

If your AirPods firmware did not update automatically, try updating from this menu
Look for the model number, your AirPods unique serial number, and its hardware version.
Warning: Not Simultaneous
A lot of us iFolks want the ability to pair our AirPods on everything simultaneously. Wouldn't that be nice?
Alas, this is currently NOT the case with AirPods.  You still need to switch pairing when using non-Apple devices and computers.  It's not an automatic pairing.
So you still need to use your AirPods like any other normal Bluetooth device. Automatic pairing SHOULD work on all Apple devices that meet the AirPod basic requirements.
Lost Your AirPods Case?
If you misplaced, lost, or discovered that your AirPods case was stolen, fear not! You can get a replacement from Apple (for a charge of course) and still use your current AirPods with that replacement case. AirPods are not tied to the original case that came with them.
Unfortunately, the Find My AirPods feature works only for the AirPods themselves (Right & Left) but NOT for the case!
Wrap-Up
AirPods usually pair with our Apple and non-Apple devices very quickly. But sometimes things don't work as planned.  Luckily, fixing these pairing issues in most cases is relatively simple.
Most problems appear to be on the connections between AirPods and Mac computers, where the pairing isn't as seamless as advertised. Our readers report that they often have to click the volume icon and wait a bit.
We all hoped and expected this pairing to be automatic.
Overall, most of our readers are thrilled with their AirPods!  And of course, they are loving that there are no wires what so ever (and no more unwrapping tangled cords.)
And readers tell us that their AirPods provide them with excellent audio quality and extended battery life with the slim and trim AirPod case.  Plus, AirPods appear extremely quick to charge.
The final score is that our readers are pretty darn happy with Apple's latest modern accessory–the Apple AirPods.
Reader Tips 
Bryce spent hours trying to reconnect his AirPods. Once he turned off low power mode they connected on the first try!
Daniel provides these great tips: if you have your phone plugged in and charging (lightning cable) – and you connect your AirPods afterward – there are times when the phone audio does not correctly route your audio through the AirPods. Just unplug the lighting cable, take out your AirPods of your ears – and then put them back in – and then the AirPod audio works again.
For most of her professional life, Amanda Elizabeth (Liz for short) trained all sorts of folks on how to use media as a tool to tell their own unique stories. She knows a thing or two about teaching others and creating how-to guides!
Her clients include Edutopia, Scribe Video Center, Third Path Institute, Bracket, The Philadelphia Museum of Art, and the Big Picture Alliance.
Elizabeth received her Master of Fine Arts degree in media making from Temple University, where she also taught undergrads as an adjunct faculty member in their department of Film and Media Arts.