If you enjoy music or podcasts via your Apple Watch, Airpods and AirPods Pro are a must for the best experience. With the Apple Watch Series that support LTE, Airpods are a lifesaver when it comes to switching between calls and music.
Most of the time, Airpods work as expected but sometimes especially after a watchOS or iOS upgrade, you might find that your AirPods act up. And you are left with a pair of pods that simply don't want to play along with your Apple Watch.
Are your Airpods not connecting to your Apple Watch? If so, read on for tips on getting it working again!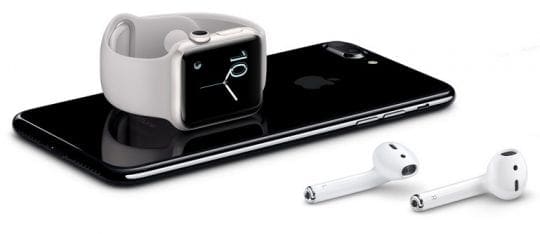 Interestingly enough, both Airpods and AirPods Pro don't seem to have any problems when trying to play music from your iPhone, Apple TV or Mac.
On these devices, they connect well and function as intended. On the Apple Watch, however, the Airpods connect without any issues but then you get the "Connection Failed" message when you try to listen to music or a podcast.
Quick tips
Follow these quick tips to get your AirPods connecting to your Apple Watch
Power off and on both devices, starting with your iPhone and then your Watch
Renew your Bluetooth connecting to your Airpods
Reset and re-pair your AirPods or AirPods Pro
Related posts
If you are facing this issue, and your Airpods and your Apple Watch have enough charge left, here are some common tips that can help you overcome the problem.
Airpods Not Connecting to Apple Watch? Here's How To Fix
In our experience most Apple Watch related connection issues can be fixed via a simple restart process if you follow the sequence correctly.

Turn off your Apple Watch and then Your iPhone
Turn on your iPhone and then your Apple Watch. This is important. If you turn on your watch first, it doesn't work.
Once both the devices have turned on, connect your Airpods to your Apple Watch and give it a try.

If you are still having the connection fail issue, try to establish a new Bluetooth connection for your Airpod.

Using your iPhone, Tap on Settings > Bluetooth > Choose the Airpods and tap on the "i". Next, choose "Forget this device".

It's also worth heading to the Bluetooth Settings to forget your AirPods.

Restart your iPhone
Now place your Airpods in your ears and then pair it with your iPhone
Connect your Airpods with your Apple Watch and check if they start playing without the "connection failed" error message

Sometimes, resetting your Airpods can help with this issue as well. In order to reset your Airpods,

With the Airpods in the case and with the lid open, press and hold the little button on the back of the case till the status light flashes three times

Resetting your AirPods is as easy as holding the Setup button.

Release the reset button
Now Re-pair your Airpods with your iPhone before you connect to any other Apple device
Once the Airpods have connected to your iPhone, try and connect them with your Apple Watch and check if the issue is resolved
Quick Tip for Better Music Quality on Airpods
For the best music experience with Apple Airpods, try changing the equalizer preferences on your iPhone. Tap on Settings > Music and scroll down to the Playback section.
Tap on EQ and change the preferences here to make it a more personal sound.
For users that complain about lack of bass, you can try the "Bass Booster" and give it a shot. Try out the other options and see which one sounds the best to your ears.
We hope that one of these three steps above was helpful in resolving this connection failure issue between your Airpods and Apple Watch.
Obsessed with tech since the early arrival of A/UX on Apple, Sudz (SK) is responsible for the original editorial direction of AppleToolBox. He is based out of Los Angeles, CA.
Sudz specializes in covering all things macOS, having reviewed dozens of OS X and macOS developments over the years.
In a former life, Sudz worked helping Fortune 100 companies with their technology and business transformation aspirations.