If you want to listen to podcasts, you have plenty of options these days. Besides Spotify, one of the most famous platforms is Apple Podcasts – which you might also call the Podcasts app.
Related Reading:
Navigating Apple Podcasts on your Mac isn't too difficult, but we figured that we'd make it even easier for you. This guide will tell you the essential information you need to know about using Apple Podcasts on your Mac, from downloading shows to saving episodes.
You'll also find out to search for new podcasts, plus more. And so, without further ado, let's dive in.
Do You Need to Pay to Use the Podcasts App?
If you already use Apple Music, you'll know that you need a paid subscription to listen to and download your favorite songs. But if you wish to use Apple Podcasts, that is not the case; you can access numerous shows free of charge.
The only requirement for using Apple Podcasts is that you have a Mac or another Apple device, such as an iPhone. The app is already downloaded on your computer when you purchase a Mac, so you don't need to worry about downloading it from the App Store.
How Many Podcasts Are Available on the Podcasts App?
If you choose to use Apple Podcasts instead of a competitor, knowing what you have access to is a good idea. You will find many of the main podcast shows on the internet on Apple Podcasts, with several creators choosing to add their shows across multiple platforms.
It's hard to tell how many podcasts are on Apple Podcasts because new shows pop up every day. Nonetheless, we can make a couple of guesses. Several estimates have put the number of podcasts available on Apple Podcasts at beyond two million.
How to Follow a Podcast on the Podcasts App
Regardless of whether you want to follow your favorite podcasts from elsewhere or you'd like to keep track of a new show you've discovered, following a podcast is easy on Apple Podcasts.
If you go to a podcast show's main page, you will see a purple Follow button on the right-hand side toward the top. Next to the word, you will also notice a + icon.
All you need to do is press that Follow button to begin doing precisely that. Apple will also give you the option to receive notifications when the show host uploads a new episode.
Once you've followed someone, the Follow button will turn into a tick with a circle surrounding it.
How to Search for New Shows on Apple Podcasts
In addition to your favorite podcast shows, you'll probably want to discover new episodes from time to time. And when the time comes to do that, you can use Apple Podcasts in several ways.
If you already know the name of the podcast episode you'd like to follow, the easiest way to find it is via the search bar. You will find this in the top left-hand corner of your app.
Start typing the name of the podcast you're looking for. In many cases, Apple Podcasts will begin suggesting titles – making it easier for you to find the show.
We'll talk more about the other ways to discover new podcasts later in this article.
How to Download Podcasts on the Podcasts App
When using Apple Podcasts on Mac, you will probably listen to most podcasts while connected to the internet. But in some cases, you might want to disconnect so that you can focus on other tasks without distractions. In these cases, you may want to download podcast episodes you'd like to listen to.
If you want to download a podcast on Apple Podcasts for Mac, you don't need to do too much. If you hover over the episode name, you will see a downward-facing arrow.
When you click on the arrow mentioned above, the podcast episode will begin downloading. Once the download has finished, you can access the show from the Downloaded tab on the left-hand side of your screen.
Using the Charts Feature
Sometimes, the best way to discover cool new podcasts is by seeing what others are currently interested in. Luckily, Apple Podcasts makes it easy to do exactly this.
Apple Podcasts has an extensive Charts feature. On the main page of this section, you will find the top shows altogether; you will see whichever are the top programs for your particular region.
If you go to the All Categories tab in the top right, you can break down your search into several categories. Examples include tech, sports, and history. Choose the category you want to browse, and Apple Podcasts will segment your search accordingly.
Accessing Your Saved Episodes
As you browse through the episodes available on Apple Podcasts, you'll likely find more shows that interest you. But if you're like most people, you probably won't have the time to listen to them all at the same time. Fortunately, you can easily save episodes; doing so will allow you to listen to them whenever is convenient for you.
If you want to save an episode, all you have to do is hover over it and select the bookmark icon. Once you've done that, you can go to the Saved tab on the left-hand side. There, you will find all of the episodes you've saved – regardless of whether you have downloaded them or not.
Viewing Recommendations in the Podcasts App
Apple Podcasts is perhaps not as famous as Spotify when it comes to podcast discoverability. However, that is not to say that you can't use the tool for that.
If you want to find shows and episodes you might like on Apple Podcasts, you can go to the Listen Now tab. At the top of that, you will find a section titled You Might Like. If you expand that, you will see several podcasts recommended for you.
Elsewhere on the Listen Now tab, you will also find shows that are popular with listeners in your area. And if you scroll to the bottom, you'll see a section titled Channels to Try.
If you find anything you like, you can always save the shows using the steps in the previous section.
Apple Podcasts: Handy for Listening to Your Favorite Creators
Apple Podcasts is a handy app for Mac users. While Spotify is well-known for its discoverability, Apple Podcasts is certainly not lacking in that respect. You will also find many of the shows you already listen to elsewhere on Apple Podcasts, making it easy to switch if you've chosen to stop using the likes of Spotify or Google Podcasts.
These tips should have given you a simple introduction to Apple Podcasts on Mac. You should now have the necessary tools to maximize your experience; all that's left for you to do is put them into action.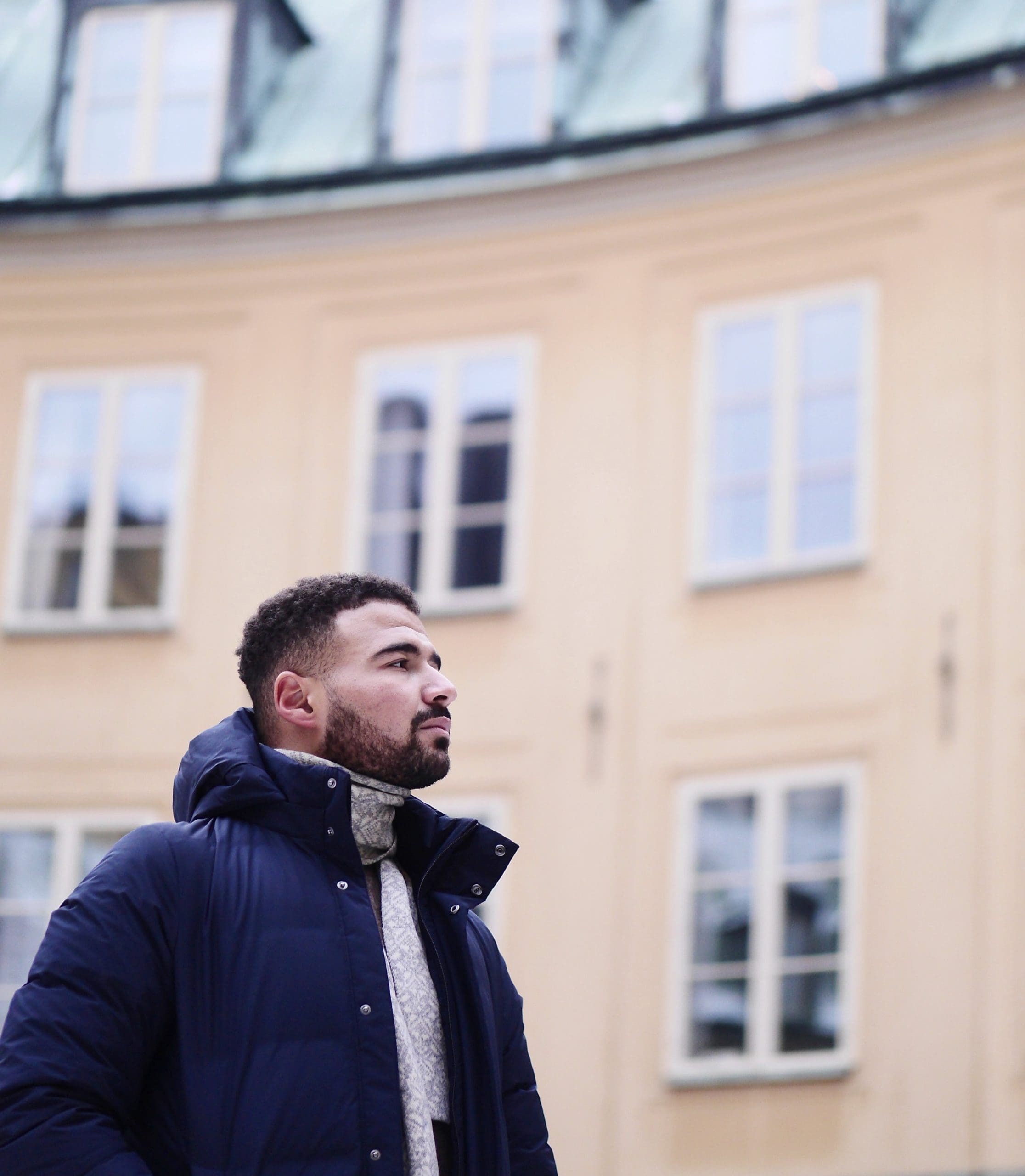 Danny has been a professional writer since graduating from university in 2016, but he's been writing online for over a decade. He has been intrigued by Apple products ever since getting an iPod Shuffle in 2008 and particularly enjoys writing about iPhones and iPads. Danny prides himself on making complex topics easy to understand. In his spare time, he's a keen photographer.