If you're anything like us, you've probably increased the number of podcasts you listen to compared to a few years ago. And to meet this demand, you'll find many creators sharing their content on multiple platforms.
Related Reading:
Spotify and Apple Podcasts are the two main places people go when they want to listen to their favorite creators. Both have several interesting shows, and Google Podcasts is also part of the mix for many people.
If you need some help deciding on the best podcasting platform, you've come to the right place. This article will compare Apple Podcasts, Spotify, and Google Podcasts to determine the best.
Use Across Apple Devices
You might want to choose to listen to your favorite podcast episodes across more than one device. And if you fall into that category, understanding each platform's cross-device capabilities is crucial.
As you probably guessed, Apple Podcasts is available across multiple Apple devices. You can download the app for iOS and macOS, and you can also use it on your Apple Watch. On top of those devices, the service is available on your iPad.
Spotify is similarly available on iOS, Mac, Apple Watch, and iPad. You can also use Google Play on Mac and iOS, along with iPad devices. When you sign into your account for each platform, you can instantly access your favorite shows and episodes.
Pricing
While the three podcasting platforms are quite similar for cross-device capabilities, they differ significantly when it comes to pricing.
Downloading the app is completely free if you want to use Google Podcasts. Moreover, you can use the service without needing a paid subscription. You only need a Google account; once you've signed into that, you're good to go.
Spotify is also free to use, but only if you're willing to accept ads. If you're not, you'll need a paid subscription. A standard subscription for the platform costs $9.99 per month if you're in the US; pricing might vary slightly if you're in a different country.
If you and your partner will listen to Spotify frequently, you might want to consider the Duo plan – which costs $12.99 per month. Meanwhile, the Family plan – which allows up to six accounts – is priced at $15.99 per month.
You can get Spotify for $4.99 per month if you're a student.
To upload podcasts to Apple Podcasts, you need a paid subscription. But if you're only listening to shows, you can do so without purchasing a plan.
The Selection of Podcasts Available
When choosing from Apple Podcasts or one of its competitors, you'll want to ensure that your favorite shows are available on your preferred platform. As reported by Forbe in 2022, Spotify has four million podcasts available through the app.
The Apple Podcasts app, on the other hand, doesn't have as many. In 2021, it had around two million podcast shows. As for Google Podcasts, finding statistics on how many shows the platform has is difficult.
Of course, we need to remember that not all of the podcasts on each platform are active. And while you will find exclusives on some platforms, many of the biggest shows are available on all three.
Interfaces
While you want to be able to listen to your favorite podcast shows, you'll also want to choose a user-friendly app. Apple Podcasts, Google Podcasts, and Spotify each have unique designs; the best choice ultimately depends on your individual preferences.
Spotify has a clean user interface, and you can easily discover your saved shows under the Podcasts & Shows tab. The iOS app has three tabs – one for your homepage, another for search, and the third is for your library. Of course, you'll need to remember that – unlike Apple Podcasts and Google Podcasts – Spotify also includes music.
Google Podcasts has a relatively simple user interface. You will find a homepage featuring the episodes from shows that you've subscribed to, along with an explore tab and another for your activity. You can, in the Activity tab, browse downloads, history, subscriptions, and more.
Apple Podcasts, on the other hand, has four tabs. You can browse for podcasts from one of those, along with accessing everything in your library with ease. Elsewhere, the app has functions for searching and deciding on what you should listen to next.
Features
Apple Podcasts, Spotify, and Google Podcasts vary quite a lot in their features. Google Podcasts is pretty straightforward; you have options to search for podcasts and add them to your library, and you can also choose the speed at which you'd like to listen to them.
Of the podcasting platforms, Spotify is arguably the most dynamic. Unlike the other two, creators can upload videos to accompany their talking – giving you the chance to watch if you'd prefer. You can also choose whether you'd like to rewind or fast forward by 15 seconds, along with changing the speed and more.
Apple Podcasts doesn't have video capabilities, but you can still change the speed at which you listen to your podcasts. Moreover, you can share it via AirDrop or copying links – along with rewinding by 15 seconds and fast-forwarding by 30.
Podcast Discoverability
While you'll undoubtedly have your favorite shows, discovering new podcasts is always fun. Apple Podcasts has an extensive search function that lets you look for shows in several categories, including comedy, education, and sports. Meanwhile, the Browse tab will recommend shows based on where you live.
Spotify's podcast discoverability is well-known, and like Apple Podcasts, you can browse based on several categories. On your homepage, you can also find new episodes from artists you've subscribed to – plus others that might pique your interest.
You can find a range of popular and trending podcasts on the Explore tab on Google Podcasts. You can discover the top podcasts in several categories, such as business and fitness.
Offline Options
If you like listening on the go, you'll want to choose a platform that lets you listen to your shows without needing an internet connection. The good news is that all three apps we've mentioned let you download your shows for offline listening.
After downloading your programs, all the apps have dedicated spots where you can access these shows for listening at a time that suits you.
Multilingual Support
If English isn't your first language, or you want to learn words in another one, having multilingual support is a good idea.
Apple Podcasts, Google Podcasts, and Spotify all have multilingual options. Apple Podcasts supports dozens of languages, including Finnish, Dutch, and French. Spotify does likewise, with Swedish, German, and Arabic being three of the options available.
Google Podcasts similarly lets you customize the app in multiple languages, such as Norwegian, Chinese, and Italian.
Which Podcasting Platform Will You Choose for Your Apple Device?
Apple Podcasts and Spotify are two of the most popular podcasting apps among iPhone users, and it's not surprising to see why. The pair offer user-friendly interfaces, millions of episodes, and the ability to customize their apps in various languages. While you have to pay for Spotify, the return on investment is worthwhile in most cases.
Although Google Podcasts isn't as commonly used as Apple Podcasts or Spotify, it offers plenty of the most popular episodes. Moreover, you can easily navigate the app – and you don't need to worry about purchasing a paid subscription.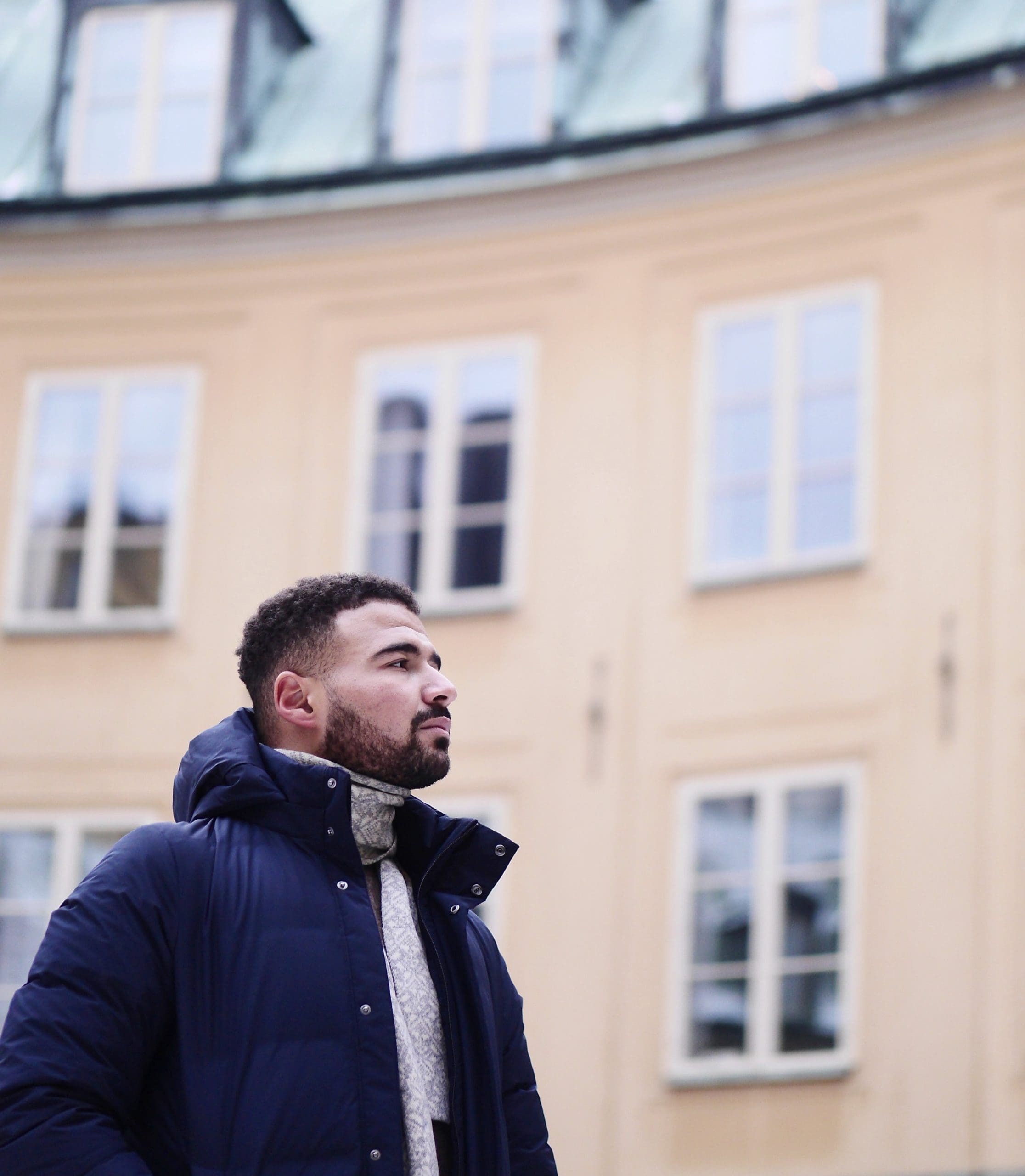 Danny has been a professional writer since graduating from university in 2016, but he's been writing online for over a decade. He has been intrigued by Apple products ever since getting an iPod Shuffle in 2008 and particularly enjoys writing about iPhones and iPads. Danny prides himself on making complex topics easy to understand. In his spare time, he's a keen photographer.