One of the best things introduced in the last couple of years is the iPhone Taptic Engine and on iPhone 7s and above the iPhone System Haptics.  The Taptic Engine was introduced to the world in Apple Watches (due to size constraints, Apple Watch made creating the Taptic Engine necessary.)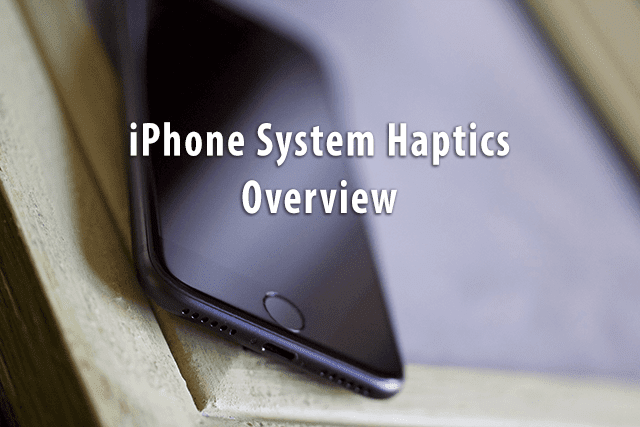 On iPhones, the Taptic Engine debuted on models 6S and replaced the outdated vibration motor.  The Taptic Engine is a tiny motorized actuator inside your iPhone and it powers haptic feedback.  Haptic Feedback helps us iFolks know what an app is doing, discover what actions come next, understand the results those actions, and alert us to things needing attention.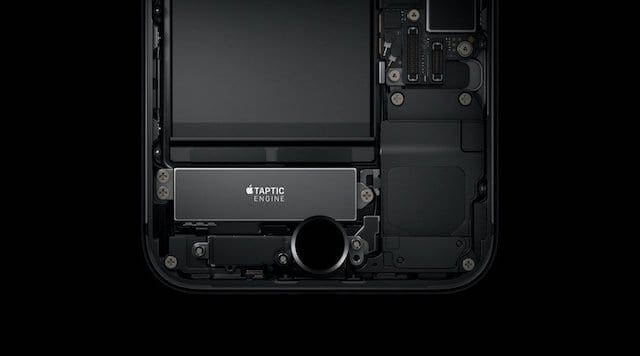 Haptics physically engage us with tactile feedback through our fingers–to quickly get our attention and reinforce actions.  iOS 9 and our iPhone 6s' 3D Touch gave us very simple haptics like tapping and thumping in response to our selections.
But starting with iOS 10 and iPhone 7 many of our iPhone System Haptics like pickers, switches, and sliders provide haptic feedback when interacting with them.  With the iPhone 7, you feel your iDevice in action. Bursts of light from lasers or fireworks dance in your hand.  Now that's a robust set of haptics!  And consequently, for us iFolks an enriched tactile experience.
To learn about how to enable or disable haptics, check out our article!
And if experiencing problems, check out our troubleshooting article!
So let's get to it!
iPhone System Haptics on Your iPhone 7 & above
iPhone 7 and above models have a lot of haptic responses built-in.  Many of these iPhone System Haptics are seamlessly tucked away.   You might not even notice these iPhone system haptics when you activate them because they feel natural, even understated.
So let's take a look at where all these haptics appear!
Control Center
Sliding open Control Center, a slight tap arrives when the control center reaches its full screen
Sliders and Switches
Any slider or switch triggers a simple nudge when toggling on or off OR reaching the maximum or minimum slider value
Scrolling
There's even haptic feedback on scrolling and scrollwheel inputs!
Phone Ringing
There's a now a haptic ring. It's so much quieter and far less annoying than vibrate. Simply turn on Vibrate on Ring (Settings > Sounds & Haptics > Vibrate).  And haptics give you some tactile feedback when someone's calling alongside the ringer
Notification Center
Slide open Notification Center and a subtle thump pops up as it slides to the bottom of the screen
Pinch to Zoom
When you pinch to zoom, your iPhone subtly pokes you when reaching the maximum or minimum zooming limits
Editing Photos
Yup, there's haptic feedback when editing your photos.  When editing a photo with a slider, you get a subtle tap when you slide back to original values
3D Touch 
A sharp thud declares that you are activating 3D Touch Shortcuts Menus. Swiping up or down the options gives you a subtle tap as you glide over each option
Spotlight
When in an app, slide down slowly from top of the screen to activate Spotlight and you feel a solid nudge
Numbers, Dates, Times, and Addresses?
Spin a number or pick a date on in calendar or clock or move through the screen right alphabet in Contacts and it feels like you're clicking or tocking through a safe's lock or padlock when spinning through your numbers, dates, letters, and times.  This one is pretty neat!
Pull to Refresh
When you're in apps, such as Mail, that use iOS's pull to refresh a slight tap announces when you pull down enough to refresh
Shake to Undo
When you shake your phone to undo, two subtle taps announce this feature
PAY
When making a payment, a little tap acknowledges it went through!
Moving and Deleting App and Icons
When deleting, rearranging, or moving apps and icons by pressing and holding, there's a subtle tap before the icons start wiggling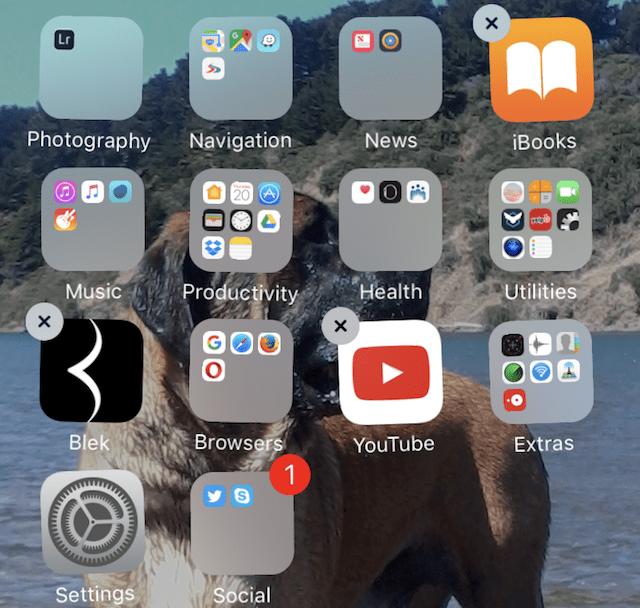 Apple Music
Play music and the your iPhone moves to the beat!  And the index at the side of Music includes haptics too.
Keyboard
When you tap and hold certain keys to show options, like currency symbols or accents on vowels, a tap announces available alternatives. And you get a slight tick when sliding your finger over the options
Archive and Trash Mail
Swiping an email to trash, archive, or mark as read prompts a simple tap from your iPhone
Rearranging Widgets
When changing the order of your widgets, you feel a quick little knock when moving widgets into a different order
Compass App
Rotating the Compass app past every 30° including 0° and you get a subtle tap
Messages and iMessage
Send with effect includes haptic feedback!  This includes bubble and screen effects, such as lasers, fireworks, confetti, slam, loud, and others.  Nice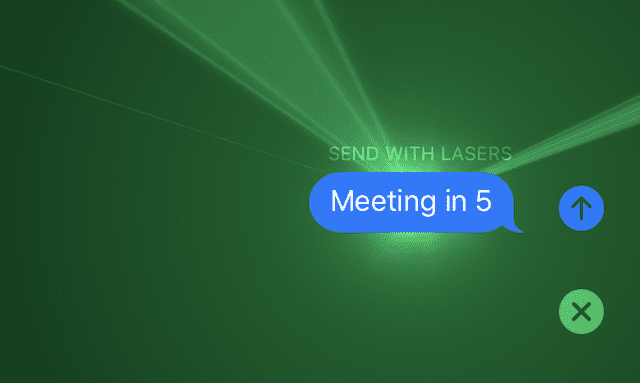 New Reset Order
Now that your Home Button is haptic rather than mechanical, there's a new hard reset (force restart) protocol.  If your iPhone 7 and above stops responding, press and hold both the Sleep/Wake and Volume Down buttons for at least ten seconds until you see the Apple logo.
It's a Haptic (Third) Party
Also some third-party apps generate different types of haptic feedback–such as Facebook, Twitter, and even gaming apps (check out Alto's Adventure for a cool haptic game experience for all ages.) As app developers adopt this technology, we'll see more and more haptics integrated into third-party apps.  Imagine tapping a weapon and feeling it fire off.  Or creating a piece of music and feeling the instrument keys, strings, and surfaces as you compose and play.  Haptic feedback adds a whole other dimension to our interactions with iOS on the iPhone 7 and above.
And the potential of haptics is amazing!
The Truth is Out There
Have you found some iOS haptics not mentioned in this article?  
Finding these is a process of discovery so if you find other places where haptics appear, give a shout out in the Comments!  And we'll update the article with all your additional tips.
For most of her professional life, Amanda Elizabeth (Liz for short) trained all sorts of folks on how to use media as a tool to tell their own unique stories. She knows a thing or two about teaching others and creating how-to guides!
Her clients include Edutopia, Scribe Video Center, Third Path Institute, Bracket, The Philadelphia Museum of Art, and the Big Picture Alliance.
Elizabeth received her Master of Fine Arts degree in media making from Temple University, where she also taught undergrads as an adjunct faculty member in their department of Film and Media Arts.