If you were to ask me whether Apple is working on a smart display above a month or two ago, I would probably say that it'll show up sometime in the next three years. But following the introduction of the 2nd Generation HomePod, combined with the ever-rising popularity of smart displays, anything is possible.
Related Reading
The 2023 HomePod combined with the cheaper 2022 Apple TV 4K and Apple having a hand in the Matter standard, a smart display makes perfect sense for the lineup. And that's not to mention Google's upcoming Pixel Tablet which can be docked to a base station to operate as a Nest Hub.
Is Apple Working on a Smart Display?
A new report from Mark Gurman at Bloomberg claims Apple is working on an iPad that is "less expensive" but would "include a magnet for mounting". Essentially, think of something like the iPad 9th Generation with pogo pins on the back and a "hub" that it would magnetically attach to.
It's not like you can't already use the iPad as a smart display on its own, but things can get a bit cumbersome unless you build out your kit with a bunch of accessories. With a dock or base station, you would be able to just throw your iPad on there through some type of magnetic attachment.
Here's how Gurman describes what the device could look like:
"The push into smart displays will start with a tablet product — essentially a low-end iPad — that can control things like thermostats and lights, show video and handle FaceTime chats, people with knowledge of the plans said. The product could be mounted on walls or elsewhere using magnetic fasteners, positioning it as more of a home gadget than a regular iPad."
There's obviously a lot that's still unknown at this point. Such as whether Apple would rely on pogo pins or adopt the iPad Mini's design, adding MagSafe in the process.
Gurman goes even further down this rabbit hole, explaining that Apple is also entertaining the idea of a larger smart display. Presumably, this would match up against Amazon's Echo Show 10 or even the Echo Show 15, which can be wall mounted to look like a picture frame.
Apple has also been rumored to be working on a smart display that combines the Apple TV and HomePod into one, while also sporting a FaceTime camera. However, Gurman states that while progress has been made and is "still ongoing", the project has "suffered setbacks".
There's Still Time For Apple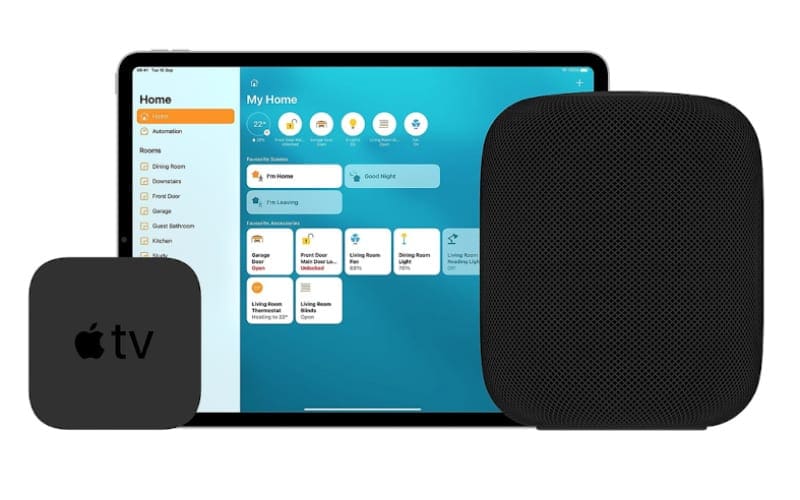 Admittedly, we do wish that Apple had been a bit more proactive when it came to entering the smart home space. While it's great to see the company work with others on the Matter standard, the fact that there the company went two years with just one smart speaker left them behind the 8-ball a bit.
Smart displays have become an invaluable piece of the smart home puzzle, but those who rely on Siri and HomeKit have been left out of the fun. lnstead, customers who would have adopted an Apple smart display have likely moved onto either Google's Nest Hub or Amazon's Echo Show lineup. Or maybe you thought outside of the box a bit and turned an old iPad into a smart home dashboard.
Nevertheless, the truth is that whenever Apple does launch a smart display, it'll likely sell like hotcakes. Now, it just comes down to waiting for Apple to finish development and then actually manufacturing and releasing these devices.
Andrew Myrick is a freelance writer based on the East Coast of the US. He enjoys everything to do with technology, including tablets, smartphones, and everything in between. Perhaps his favorite past-time is having a never-ending supply of different keyboards and gaming handhelds that end up collecting more dust than the consoles that are being emulated.