'The song cannot be played because you are not signed in to Apple Music. '
'You must be signed in to Apple Music in order to play Apple Music songs.'
Many users are encountering this frustrating iTunes error message when trying to listen to Apple Music or add new songs to their library. It happens even if you're already signed in and seems like it might keep popping up no matter what fixes you try.
There doesn't appear to be a common cause to the pop-up. Some users get it while streaming new music, others while they're listening to pre-downloaded songs. It mostly seems to affect Windows users but has cropped up in macOS as well.
This unpredictability makes it a tricky problem to troubleshoot. Different solutions seem to work for different users. So we've laid out everything you might want to try below and suggest working through the list.

Related Posts:
Potential Solutions
Some users found the following solutions to offer temporary workarounds, others found them to be a permanent fix. The only way you can know for you is to try each item in turn.
We've listed them from easiest to hardest and suggest working through from top to bottom. Keep this post bookmarked so you can easily pick up where you left off it the pop-up appears again.
If you've made it to the bottom and still get the iTunes error message, contact Apple directly for one-to-one technical support.
Update Your Software
Eventually, Apple will fix this bug and none of us will need to worry about it anymore. In fact, they may have already fixed it, which means the first thing to do is make sure you're running the latest version of iTunes.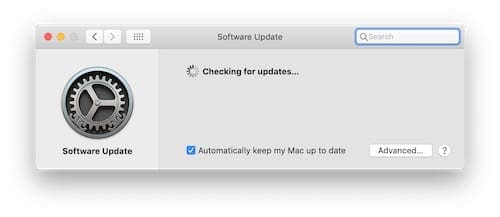 For Windows PC users, there are two ways to check for updates dependent on where you got iTunes from. If you got it from the Apple website, open iTunes and go to Help > Check for Updates. Otherwise, open the Microsoft Store and check for updates on all your apps through there.
On a Mac, go to System Preferences and click Software Updates.
Switch to the Radio and Switch Back
A quick and easy solution many users have found is to listen to the Radio in Apple Music. This prompts iTunes to check your sign-in status, and in doing so makes Apple Music available to use once more.
Click the Radio button in the top-center of your iTunes window and click any Radio station to start listening. Enter your Apple ID password if prompted and then try listening to your regular music again to see if it worked.
View the Song in Apple Music
Take note of what you were listening to when iTunes tried to say you weren't signed in to Apple Music. Go back to that song in your library and control- or right-click it, then select Show in Apple Music.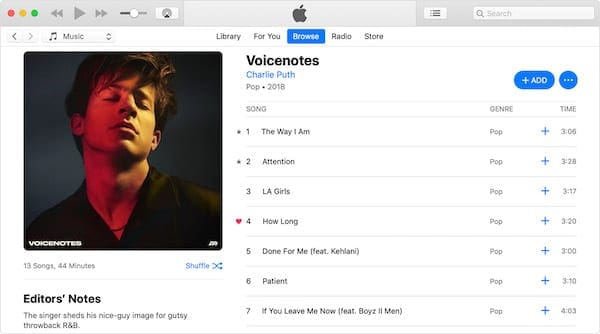 This will open the relevant song in Apple Music, from where you should be able to play it without issue. If that works, go back to your library and see if you can still play the song from there.
Remove Downloads
Once again, take note of what you were playing when the Apple Music error popped up. If you were listening to downloaded music try removing the download and downloading it again.
Control- or right-click the relevant song and select Remove Download. Don't worry, this won't delete the item from your music library. Once the download has been removed you'll see a cloud icon appear next to it, click that to download the song again and try playing it.
Delete Songs
If you were listening to music from your library, try deleting the song from your library entirely.
To delete a song from your library, control- or right-click it and select Delete from Library, then Delete Song. After the song has been deleted, find it in Apple Music and control- or right-click it to add it back to your library.
Sign Out and Sign In Again
Sign out of iTunes completely, and then sign back to force your computer into recognizing that you've got an Apple Music membership.
To do so, open iTunes and go to Account > Sign Out from the menu bar. You'll need to enter your Apple ID password. With iTunes signed out, close the app and restart your machine to clear its memory.
When your computer starts up again, open iTunes and go to Account > Sign in. Enter your Apple ID password again and try playing your music.
If your music library is empty, open the iTunes Preferences and check the box for iCloud Music Library. It might take a minute or two for iTunes to load your old library.
Uninstall and Reinstall iTunes
Our final troubleshooting tip is to remove iTunes from your computer entirely, before installing it and trying to listen to music again.
On a Windows PC, go to Start > Setting > Apps and find iTunes in the list. Click uninstall and wait for the process to complete.
On a Mac, open Finder > Applications and find iTunes in the list. Click and drag iTunes to the Trash, and then empty it.
Once iTunes has been uninstalled, restart your machine and visit Apple's website to download and install iTunes again.
If all the above tips don't help, reach out to Apple directly for one-to-one support. Please let us know which, if any, solutions worked for you so we can keep tailoring this post to be as useful as possible.