In a world where everyone's music listening needs have been taken over by streaming services, there are those who keep "traditional" music libraries. Despite coming in later than others, Apple Music is turning into the de-facto music streaming option for everyone, including Android users.
Related Reading
The great thing about using Apple Music is its obvious integration with macOS, iOS, and iPadOS. But while iTunes as we know has been changed forever, it's still possible to keep a more traditional library of music.
What is iTunes Match?
A few years ago, Apple opted to try and help iTunes users with iTunes Match. It was introduced as a part of the iCloud suite of web-based services. Essentially you have to upload your music collection, and then your music becomes available on any compatible device.
It's not exactly the same as Apple Music, as you are streaming from Match, instead of Apple's streaming service. There are some limitations to this, although not many users ever reach that 100,000 song limit.
The biggest benefit of Match is that if iTunes/Apple Music can locate the song in its library, you have access to the highest quality version. Uploaded music that is not found in iTunes, is limited to using either the AAC or MP3 format.
iTunes Match vs iCloud Music Library
The truth of the matter is that iTunes Match and iCloud Music Library work in tandem. These are not two entirely separate services from Apple. The music uploaded via iTunes Match syncs with your iCloud Music Library.
Then, when you go to listen to your files on a different device with the same Apple ID, iCloud Music Library kicks in and provides the files. These files show a cloud-download icon, allowing you to download them directly to your devices if you want to.
How to check to see if you have iTunes Match
Before simply signing up, you want to double-check to see if you've already subscribed to Match. It's pretty easy to do so, provided you know where to look.
Open iTunes or the Music app on your Mac.
From the sidebar, click on iTunes Store.
Scroll all the way to the bottom, and under Features, tap iTunes Match.
If you are already subscribed to this music service, then the window says: "Your iTunes library is now available in iCloud." There's also a subheading, sharing how many songs are available via Match and iCloud Music Library. This helps you to recognize whether something is amiss in your library or not.
How to set up iTunes Match if you don't have it
The first thing to take note of is that if you are a paying-subscriber to Apple Music, iTunes Match is included. Meaning you not only have access to all of your music but the entire Apple Music catalog.
Open iTunes or the Music app on your Mac.
From the sidebar, click on iTunes Store.
Scroll all the way to the bottom, and under Features, tap iTunes Match.
Click the Subscribe button.
Sign in with your Apple ID and password.
Confirm your billing information.
Click Subscribe.
In the event that you don't have Apple Music, iTunes Match will set you back for $24.99 per year. Compared to the $120 from Apple Music, it seems like a heckuva deal. But the savings are definitely more for those who have an enormous personal library including music not found elsewhere.
Once you've subscribed, you must enable "Sync Library" in order to access those files across your devices.
Enable Sync Library from an iPhone or iPad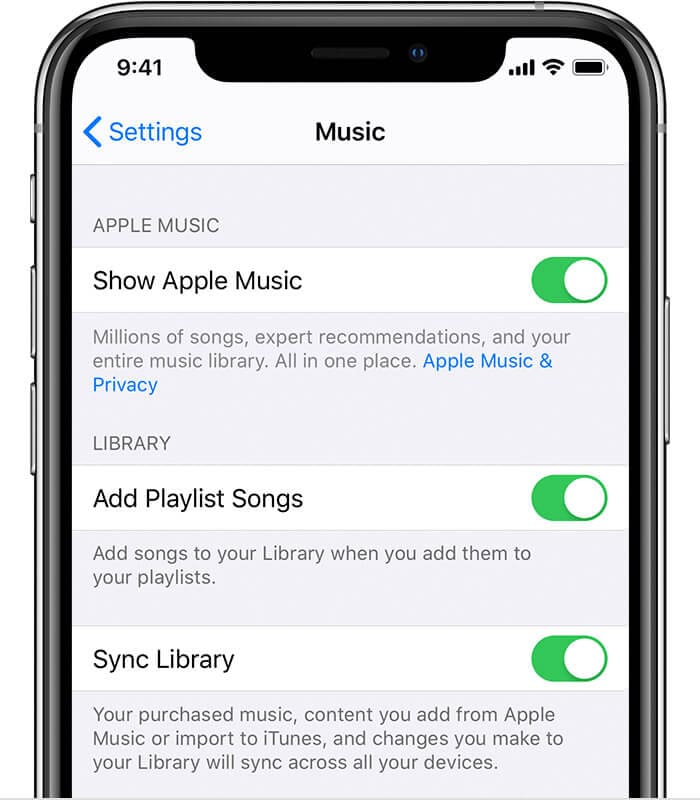 Open the Settings app on your device.
Scroll down and tap Music.
Toggle Sync Library to the On position.
Enable Sync Library on a Mac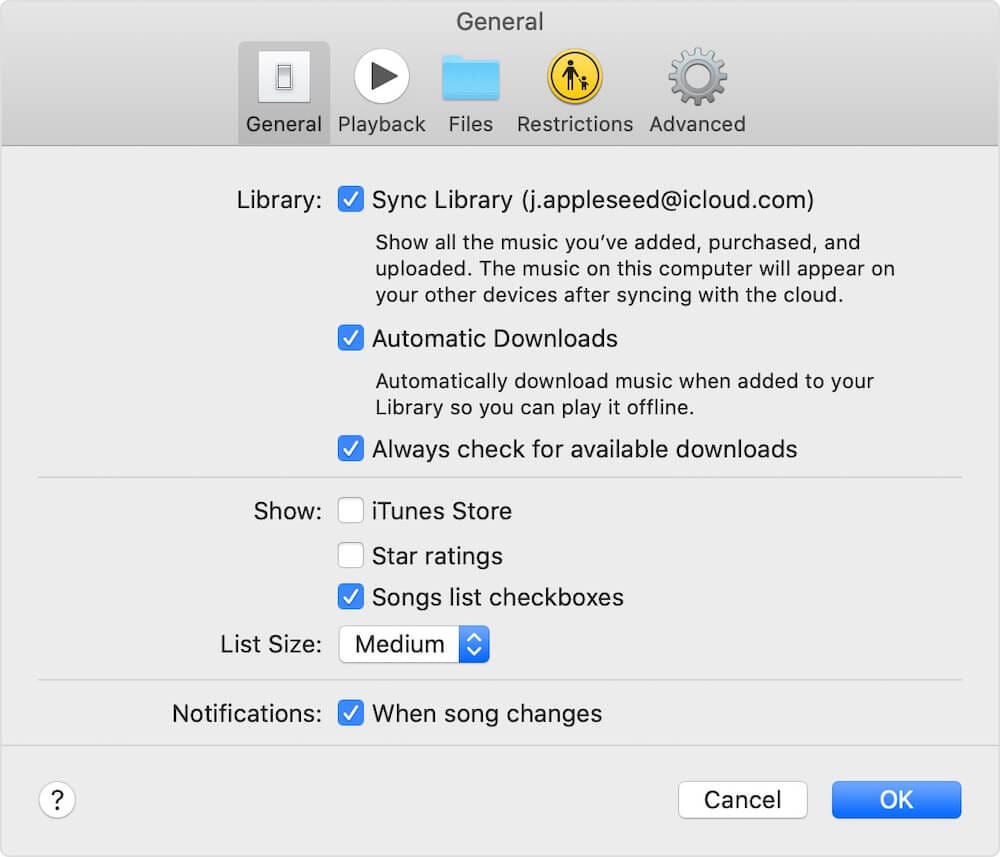 Open the Music app.
From the menu bar, tap Music.
Click Preferences.
Tap the General tab at the top of the window.
Check the box next to Sync Library.
Click OK.
How to download All iTunes Match Songs
Regardless of whether you've just decided to stop using the new Music app or just need to download your songs, it's important to be able to. Maybe you want to unsubscribe from iTunes Match altogether, but don't want to lose your files. Here's how you can download all of your iTunes Match songs:
Open the Music app on your Mac.
Right-click Playlists, and select New Smart Playlist…
From the Smart Playlist panel, create the following rules

Bit Rate is less than 256kbps
Media Kind is Music

Any of the following are true: (option-click the plus button in the window)

Cloud Status is Matched
Cloud Status is Purchased
Once the Smart Playlist has been created, you'll be able to download the songs from your library.
Press CMD+A on the keyboard to select all songs.
Right-click the highlighted songs.
Tap Download.
All of the files will be downloaded to Music folder under the user who is logged in on the Mac.
Depending on your internet speed and the number of songs, this process could take some time. Make sure that your Mac doesn't automatically go to sleep, and stretch your legs a bit. Once complete, you can move the downloaded files just like you would any other files.
How to cancel iTunes Match
Now that your music library is downloaded locally, you likely want to cancel your iTunes Match subscription. Even with the update to macOS Big Sur, it's pretty easy to manage those subscriptions.
Open the Music/iTunes app on your Mac.
Click iTunes Store in the sidebar.
On the right-hand side, click Account under Music Quick Links.
Enter your password, or sign in to your account if prompted.
Scroll to the bottom until you find Settings.
Next to subscriptions, tap Manage.
Locate iTunes Match from the list and click Edit on the right-hand side.
At the bottom, click the Cancel Subscription button.
Click the Confirm button.
Shortly after, an email will arrive in your inbox confirming the cancellation of the subscription. If it doesn't come right away, just give it some time and double-check your SPAM folder. It's important to note that if you cancel iTunes Match before the year is up, you will still have access until the date the subscription runs out.
Andrew is a freelance writer based on the East Coast of the US.
He has written for a variety of sites over the years, including iMore, Android Central, Phandroid, and a few others. Now, he spends his days working for an HVAC company, while moonlighting as a freelance writer at night.