One of the great things about the Apple Watch is that, besides the ever-useful notifications saving you from getting your iPhone out of your pocket, you can also use it to control media playback on a Mac via iTunes, as long as it's on the same WiFi network.
As somebody who has lived with Apple Watch for many months, controlling iTunes is one of the features that I use on a regular basis. And if like me you're one of those people who enjoys listening to music all day long, but are frequently in another room or moving about, it is incredibly convenient to be able to adjust the volume and switch tracks without having to go back to the computer. After all, what could be better than having a remote control on your wrist?
So here's a quick-and-dirty guide to iTunes media playback via Apple Watch…
RELATED: 7 cool apps for your new Apple Watch.
Pair your watch with iTunes
The first thing to do is open the Remote app on Apple Watch.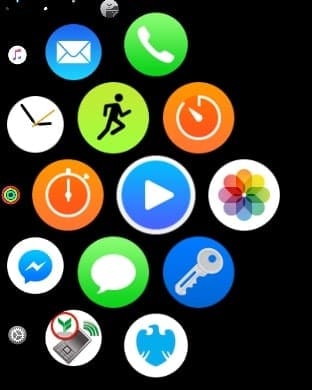 If you have not previously added an iTunes library, you'll see a simple menu with an "Add Device" button.
If you have an Apple TV, you can also add that that device in an almost identical fashion…
When you tap Add Device, a 4-digit password will appear, which you'll need to use in the next step in iTunes on your computer: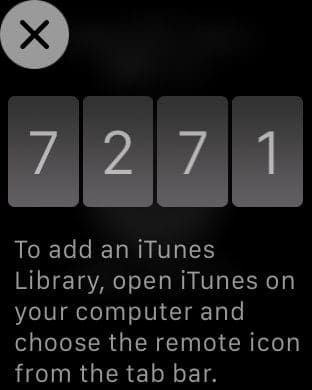 Now open iTunes on your Mac (or PC). You'll notice a small Remote icon in the top left of the menu bar, just below the playback controls: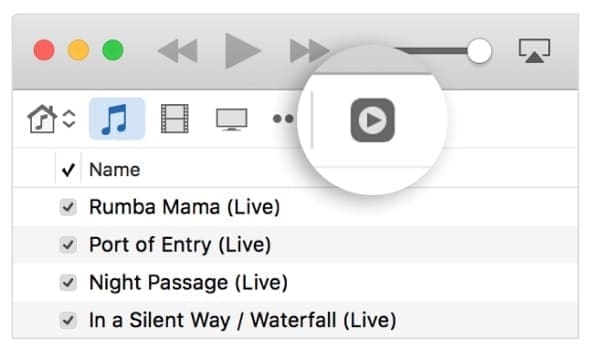 Tap the Remote icon and then enter the code that was displayed on Apple Watch.
If you have more than one iTunes library, you will also need to select which library to use with the Remote app, but if you have only one (as most people do), that will automatically be set as the default.
Connect to your iTunes library
Next, open the Remote app on Apple Watch and you should see your iTunes library (with the correct name). If not just try tapping Add Device and repeat the process again.
Apple Watch normally takes a few seconds to connect to iTunes, but when it does yo will see the currently-playing song, and controls to skip backwards and forwards and play or pause. There is also a volume slider at the bottom of the screen which can be controlled using the Digital Crown.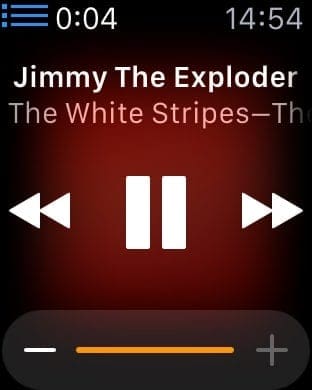 There aren't really any other controls, although you can tap the small blue menu button in the top left to return to the main device selection screen.
Manage devices
Using Force Touch anywhere on this screen shows two options: Add Device or Edit those in your list.
Edit allows you to delete any existing libraries and start again:
Play your music via AirPlay
One of the cool features in the Remote app is the ability to AirPlay what's playing to an Apple TV or computer. Just perform a Force Touch on the now playing screen to show the AirPlay menu.
Tap AirPlay and a list of your compatible devices (in my case "Apple TV" and "Computer") should appear:
Pick one of the options to play your music on the selected device.
Final words
Unfortunately, the Remote app does have a tendency to drop the connection at times (at least in my case). On other occasions you might find that it simply won't connect to your iTunes library. In such cases, you may be prompted to Repair the connection, though I find that cancelling and choosing my iTunes library again normally works the second time around.
If all else fails and you have persistent issues connecting to your library, you could simply remove all existing devices and try adding them again.
Happy listening!
You can find all the Apple Watch articles on Apple Toolbox here.
Roland Banks has been passionate about Apple for more than a decade. He started his career at British Telecom's research division working on collaborative virtual reality environments, before becoming a video streaming specialist at 3 UK where he helped launch some of the world's first mobile video services.
Roland moved to Asia 4 years ago, where he writes about his passion for all things Apple.