Seeing a message that your "Number changed to Primary" on your iPhone 11 model, XS/XS Max, or XR when you send text messages using the Message App? Wondering what it means?
Seeing this message is a new feature on these iPhone models that have dual SIM capabilities, including physical and eSIM. It is absolutely normal due to that dual SIM/eSIM functionality available on the iPhone 11 models, XR, XS/XS Max.
Quick Tips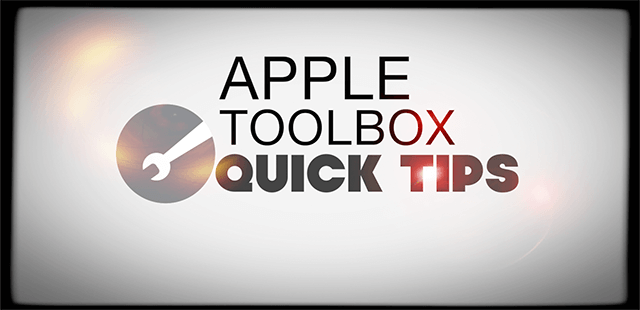 Follow These Quick Tips To Get Rid of Number Changed To Primary Message in Message App
If you don't have an eSIM or Dual-SIM on your phone, try removing and reinstalling the SIM card
Toggle iMessage off, wait 20-30 seconds, and toggle back on to refresh the connection to Apple's Servers
Set Up Primary and Secondary numbers for SIM and eSIM support, when using dual-SIM capabilities
Set your default line options
Change the number in iMessage and FaceTime line setting (for iOS 12)
Check your phone numbers as listed in the Phone App. If it has the country code added, try removing it and then send a text to a friend or family member. Sending a few texts back and forth and see if the problem goes away

Some folks found that adding the country code to their phone numbers also helped–so if you DON'T see the country code, try adding it into your numbers and see if it makes a difference

Delete the message conversations that show this error, then restart your device.
Remove phone number in iMessage and then add it back in via signing out and back into your Apple ID
Reset all settings
Please note that some of these options are not available in the first iOS 12.0 release
Related Articles
Using and XS/XR with iOS 12.0 (first release)?
If you see this message on your new iPhone XS, XS Max, or XR and it's using iOS 12.0–update to iOS 12.1 (if available or you are a beta tester) or wait for that next update to get the supported dual SIM features and settings on your phone.
To check your iOS version, go to Settings > General > About and scroll down to version.
What's an eSIM?
An eSIM is a digital SIM that allows you to activate a cellular plan from a carrier without having to use a physical SIM card. eSIMs are stored digitally on your iPhone–there is no physical card to insert.
That means you can have two different phone numbers (or data plans) on your iPhone XS or XR! Like one for home and one for work. Or one for domestic and one for international calling while traveling or away on business.
Using different mobile carriers?
To use two different carriers, your iPhone must be unlocked. If locked, both your physical SIM and eSIM must be from the same carrier.
However, if a CDMA carrier provides your first SIM, your second SIM won't support CDMA.
Since both of your phone numbers can make and receive voice calls and texts, you need to specify your primary and secondary numbers on your iPhone.
Don't use an eSIM or Dual-SIM but still see the message number changed to primary?
Even folks without iPhones that support eSIM or Dual-SIM sometimes see this message, as well as folks that have the capability but don't use it.
If that's you, remove your physical SIM card and then reinstall it. This usually does the trick!
Set-Up Primary and Secondary SIMs on Your iPhone 11, XS, or XR
Once you activate a second SIM or eSIM, you must label your plans and choose which one is your primary.
For iOS 13+, Messages and FaceTime support two phone numbers and you can start a text message or FaceTime call from either number.
For iOS 12,iMessage and FaceTime use your default line to call and send messages.
If using iOS 12.0 (Settings > General > About >Version,) you won't see these options! Update to iOS 12.1 or above
Label Your SIM and eSiM 
Go to Settings > Cellular and tap the number to label  it
Tap Cellular Plan Label
Select a prefilled label or create a custom label
Seeing Set Default Line Screen? 
For iOS 12, iMessage and FaceTime require you to set up your default number (iOS 13+ allows you to use both numbers for Messages and FaceTime)
Choose your options

Set Primary as default–voice, SMS, Data, iMessage, and FaceTime all use your primary number
Use Secondary–voice, SMS, Data, iMessage, and FaceTime use your secondary number
Set Secondary for Data only–keeps primary for voice, SMS, iMessage, and FaceTime but data uses your secondary number
To change which line iMessage & FaceTime Uses iOS 12
Go to Settings > Messages.
Tap iMessage & FaceTime Line
Select which phone number you want to use for these services
Change Your Default Voice Line
Tap Settings > Cellular > Default Voice Line 
Tap to change
Change your cellular data number
Go to Settings > Cellular 
Tap Cellular Data
Select which phone number you want to use for your data 
Delete the message thread with the problem
If this issue shows up on just a few messages or a single message, try deleting that entire conversation or conversations where you see the "number changed to primary" error.
Then restart your device.
If you use Message in iCloud, deleting the message thread removes it from all devices signed in with the same Apple ID. You cannot recover these deleted messages.
Reset iMessage
If you set-up all your SIM and eSIM information and you still see this message, try resetting iMessage (or FaceTime)
Go to Settings > Messages or Settings > FaceTime 
Toggle Off, wait 20-30 seconds, and toggle back on
If that doesn't work
Remove your phone number from iMessages
On your iPhone, go to Settings > Messages > Send & Receive 
Select your Apple ID and tap Sign Out
Then go to Settings > FaceTime, select your Apple ID and tap Sign Out
Sign back into FaceTime and then iMessage with your Apple ID
Reset all settings
This is usually the last resort since it resets all your personalized features back to factory defaults
Go to Settings > General > Reset > Reset All

Choose to Reset All Settings on your iPhone or iPad.

This resets to default everything in Settings, including notifications, alerts, brightness, and clock settings like wake up alarms

Resetting all your settings doesn't delete any content,.

Resetting all settings also reverts all your personalized and customized features like wallpapers and accessibility settings back to factory defaults.
Performing this action does not impact any of your personal device data, including photos, texts, documents, and other files
You need to reconfigure these settings once your iPhone or iDevice restarts
Reader Tips 


Just delete the message threads from the contacts that say "number changed to primary." That message goes away and it didn't come back for me!
Go to Settings > Phone > My Number. Mine had a "+1"(country code for the USA) before the area code. I removed that country code so now my number only shows up as a nine-digit number. I just texted my wife; when I did, the one I sent still popped up "Number changed to primary", but her reply and every reply sent back and forth since hasn't had it anymore. So try removing your country code from all your phone numbers!
Try a reset all settings. I didn't want to delete any messages, so I gave this a try. And for me, it worked! You do have to take some time and readjust all your personalized settings like entering WiFi passcodes, ringtones, any accessibility features, alarms, and notifications and so forth. But this did the trick for me!
Try deleting the message conversation with that problem from the person which you are seeing the " number changed to primary ", then restart the phone–this is the only thing that worked for me
Obsessed with tech since the early arrival of A/UX on Apple, Sudz (SK) is responsible for the original editorial direction of AppleToolBox. He is based out of Los Angeles, CA.
Sudz specializes in covering all things macOS, having reviewed dozens of OS X and macOS developments over the years.
In a former life, Sudz worked helping Fortune 100 companies with their technology and business transformation aspirations.