In our digital era, many of us choose to forego a clock or traditional timepiece in favor of our iPhones and Apple Watches.
And why shouldn't we? They're convenient, multipurpose devices that are probably already with us, wherever we go. In other words, we depend on our devices.
So when an iPhone says it's 12:46 p.m., you expect that to be true. 
Unfortunately, there seems to be an issue in iOS 13 & iPadOS or older iOS 11/12 that causes the time to be displayed inaccurately when traveling across time zones.
Here's what you need to know.
Quick tips
Follow these quick tips to fix time zone issues on iOS and iPadOS with your iPhone, iPad, or iPod
Update to the latest version of iOS or iPadOS
Look for a carrier settings update
Check that your device shows the correct time zone in Settings > General > Date & Time > Time Zone and toggle on Set Automatically
Check for a time zone update
Make sure you give permission for your device to use the current location via Settings > Privacy > Location Services > System Services > toggle on Setting Time Zone
Look at Screen Time's settings

Check any Screen Time restrictions in Content & Privacy Restrictions
Turn off having a Screen Time Passcode
Turn off Share Across Devices in Screen Time–this appears to fix the issue for some folks
Or toggle off Screen Time entirely in Settings > Screen Time

If the time on your iPhone, iPad, or iPod is incorrect after syncing with iTunes or Finder, your computer's time might be wrong. For Macs, go to System Preferences > Date & Time and tick the box for Set date and time automatically. Then resync your device with your computer
Related articles
The Time Zone Bug Issue
When you travel between time zones, iOS (and iPadOS) automatically update to the local time if "Set Automatically" is enabled.
It's a useful feature that keeps you from having to set the time manually. But, as of iOS 13-11, many iOS users are running into problems with the feature.
It's worth noting that there are two distinct instances of this bug. They may be two separate bugs, but they're similar and seemingly related. So we include them both.
Time Zone Resetting
According to user reports, the issue occurs when their phones are powered off or are put into Airplane Mode. Once in Airplane Mode or turned off, the iOS device will then revert back to the user's home time zone.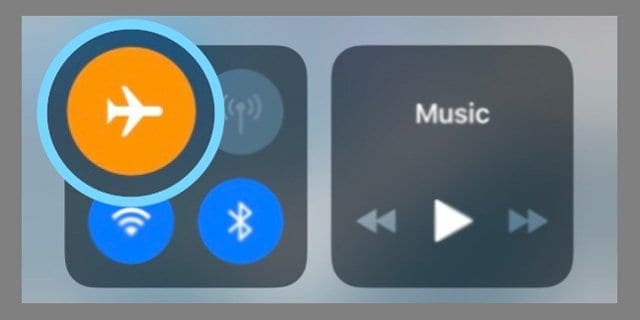 This, of course, is incredibly inconvenient for all types of travelers. It can cause alarms, calendar events, and other reminders to be missed because of the time discrepancy.
'Set Automatically' Resetting
Of course, the solution to the first problem would just be to set the time manually. Unfortunately, there's a big problem with that feature in iOS.
Specifically, our readers tell us that disabling Set Automatically and manually updating their time only works until the device is powered off.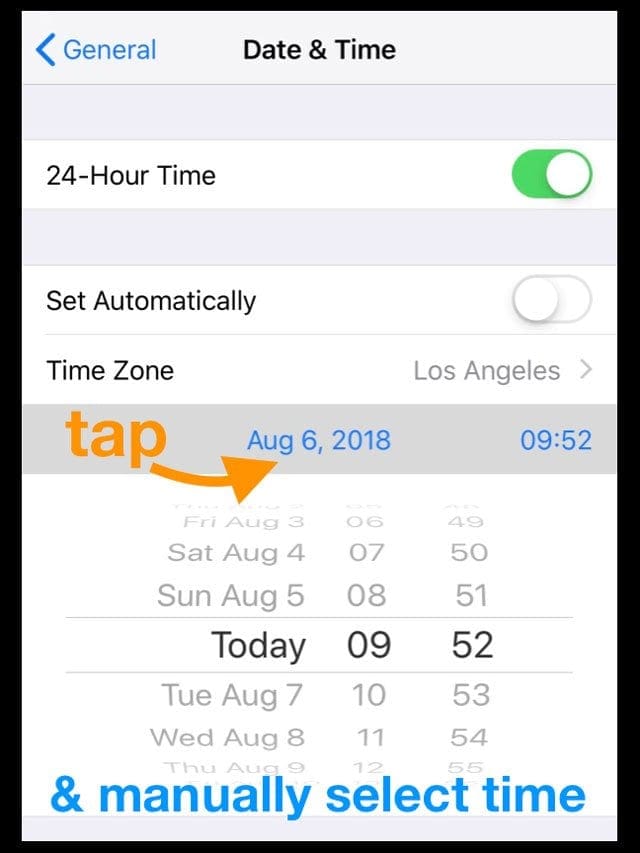 Like the first bug, this issue shows up as soon as an iPhone is rebooted or otherwise turned off. Basically, it will switch Set Automatically back on.
That complicates the solution to the first bug and presents its own problem for users who'd like to keep their local time zones when traveling.
The Scope
The bugs are not device-breaking ones, but they're annoying for travelers. That's especially true because it does not seem like an isolated incident for users. Here's what we know about the scope of the problem.
What's Causing It?
The best way to solve a problem is to identify the underlying cause. Unfortunately, we're not sure what is causing this time zone bug in iOS.
What versions does it impact?
According to anecdotal user reports, this issue seems to have been introduced as of iOS 11 and continues sporadically in later iOS and iPadOS versions.
Despite some reports to the contrary, it appears that the issue has not been fixed in the latest version of iOS. That means you might run into the problem in every iOS update even to the most current iOS or iPadOS version.
Worse still, there are some early indications that the newer macOS updates may also introduce the bug to that platform. Though we can't confirm that at this point. Similarly, there are reports that the bug can also affect Apple Watch devices synced to an affected iPhone.
How widespread is it?
Judging by the number of posts complaining about the issue, it seems that both bugs occur with some frequency.
We can't claim that they affect every device on iOS/iPadOS. At this point, it's not currently clear if it's tied to a sporadic issue or is baked into the platform.
For one, it would make sense that the only people that are seeing the bug are those who routinely travel between time zones. Users who don't won't see the bug and are unlikely to report it.
How to fix the time zone bug in iOS and iPadOS
If you've come to this article, you've probably been impacted by this particular bug. If that's the case, you probably want to know how to fix it.
Check for a carrier settings update
According to users who contacted Apple support, it could be a carrier issue.
The time and date settings are largely pushed out by a user's carrier (if Wi-Fi is not available). But even support staff agree that something in iOS is also at play. So check and see if there is a carrier update available and if so, update.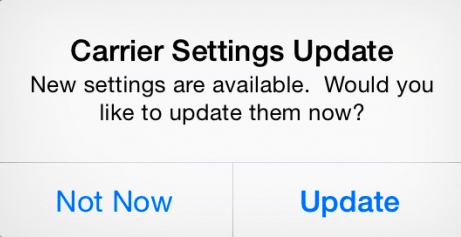 One former software engineer speculates that it's probably tied to the reboot sequence. Which isn't too helpful as far as practical, but there it is.
Check for time zone updates
Connect to a WiFi network or Cellular Data network
Go to Settings > General > Date & Time
Look for an alert saying that updated time zone information is available, restart your device to get the update
If you don't see an alert, go back to your Home Screen and wait a few minutes and tap Date & Time again. See if the message now appears
Look at your Screen Time's settings
Screen Time appears to cause a lot of problems with your device's time zone!
Readers tell us that Screen Time's settings often interfere with the ability to change time zones and disable or gray out the options to use Set Automatically on or off.
Screen Time settings to review and change
Check if you have enabled any restrictions? Go to Settings > Screen Time > Content & Privacy Restrictions and review what you allow and don't allow or turn them off completely (easiest solution to test)

toggle off content & privacy restrictions using iOS 12 and above

If you have a Screen Time passcode established, try removing it altogether. Tap Screen Time > Change Screen Time Passcode and choose Turn Off Screen Time Passcode 
Toggle Share Across Devices off
What does not appear to work for this time zone bug
Unfortunately, there does not seem to be an easy or particularly convenient fix for this issue
While some readers suggest that a fresh install of iOS could help, we can't recommend that. It does not seem like reinstalling the operating system has any effect on the bug, based on the reports we've read. That's likely because there's an issue with the software itself.
Like we've stated above, disabling Set Automatically and manually setting the time only works temporarily. As soon as a phone is rebooted or otherwise powered off, iOS or iPadOS will turn Set Automatically back on. 
What might work if nothing else did to fix your time zone issues
In lieu of a perfect fix, there are some things you can do to mitigate the problem. You should use these if you have important appointments or dates you can't miss while traveling.
Don't use Airplane Mode. Sure, you may need it when you're on the plane. But once you land, make sure your device's time zone is accurate and refrain from turning on Airplane Mode for the duration of your trip.
Make sure your device doesn't power off. This may be out of your control at times, but don't turn off your device. Keep it charged and powered on, if you can. If circumstances come up and you need to power it off, make sure to set the time zone correctly when it's powered back on.
Use another timekeeper. This may be a frustrating solution, but it can keep you from missing important appointments. Use the in-room hotel clock, wear a watch to keep the time accurate, or buy a cheap and portable alarm clock to carry with you.
Turn off Location Services. Specifically, the option to use Location Services to set the time zone. Go to Settings –> Privacy –> Location Services –> System Services–> Setting Time Zone . Make sure that Setting Time Zone is switched off. This issue likely won't fix Set Automatically turning back on if a device is powered off, however.
Use Time Zone Override. Some users are claiming that this mitigates the time zone issues within the native Calendar app. You can find it in Settings –> Calendar –> Time Zone Override. Of course, you'll still run into problems with the Clock and Reminders apps.
As of the writing of this article, Apple's engineers are reportedly aware of the issue. But there's currently no timeline for a possible fix being introduced.
Mike is a freelance journalist from San Diego, California.
While he primarily covers Apple and consumer technology, he has past experience writing about public safety, local government, and education for a variety of publications.
He's worn quite a few hats in the journalism field, including writer, editor, and news designer.