Can't change the time on your iPhone? Some users are finding the 'Set Automatically' option for their iPhone's Date & Time is grayed out and, therefore, inaccessible. This happens for a number of reasons, which we'll discuss below.
Typically an iOS device uses its location to automatically set the clock to the appropriate time zone. However, there are plenty of reasons you might not want it to do so: changing the time zone to a few hours early, making your clock fast to avoid being late, or maintaining a constant time on your device regardless of location.
Whatever the reason, you need to be able to turn off the Set Automatically option in your Date & Time settings. And, if it's grayed out or can't be turned off, try out the troubleshooting tips in this post to fix it.

Related:
How do you change the time in iOS?
You should be able to change the date and time on your device by going to Settings > General > Date & Time.
Ideally, you'd be able to turn off the Set Automatically button and manually input your preferred date and time. Of course, if you were able to turn off the button you wouldn't be reading this post in the first place. 
Make sure you return to this page in your iPhone settings after each troubleshooting step below to find out if you've fixed the problem.
Change your Location Services.
Your iPhone uses its location to find the right time zone. The first thing to do is turn this feature off in Location Services to see if that lets you manually change the time.
How to turn off the automatic time zone locations in iOS:
Go to Settings > Privacy > Location Services
Scroll to System Services
Turn off the Setting Time Zone button
Be sure to turn the Setting Time Zone button back on if you want your iPhone to be able to automatically set the date and time in the future.
Turn off your Screen Time passcode.
Screen Time was introduced in iOS 12 and allows you to restrict app usage based on certain times of the day. It's great not just for personal productivity, but also to control the technology use of children.
If Screen Time has been turned on with a passcode — recommended if kids are about — then it'll block you from being able to turn off the automatic date and time setting. This stops clever miscreants from simply changing the time whenever they want to bypass the Screen Time restrictions.
You can remedy it by turning off your Screen Time passcode, making any date and time changes you want, then turning the passcode back on again.
How to turn off the Screen Time passcode:
Go to Settings > Screen Time
Tap Change Screen Time Passcode
Then tap Turn Off Screen Time Passcode
Enter your Screen Time Passcode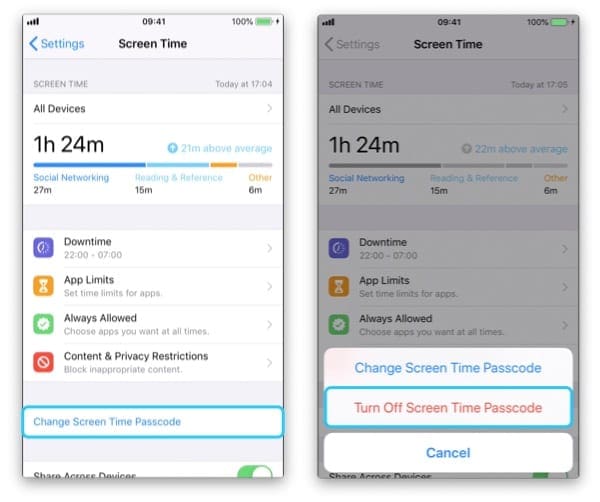 Or turn off Screen Time altogther
Another option is to temporarily turn off Screen Time and see if you can now toggle Set Automatically on or off.
How to turn off the Screen Time
Go to Settings > Screen Time
Scroll down and tap Turn off Screen Time
Enter your Screen Time passcode
Check Settings > General > Date & Time and see if you can now toggle Set Automatically 
Check your carrier settings.
Some mobile carriers don't allow you to turn off the automatic date and time settings on your device. You'll first want to update your carrier settings and then contact your carrier directly to find out.
How to update carrier settings on iOS:
Go to Settings > General > About
Wait 30 seconds, allowing your device to check for an update
That's it! If nothing happens you're already up-to-date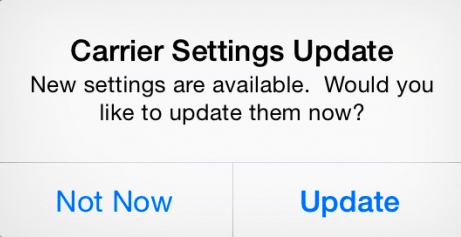 If a carrier settings update doesn't help matters you could call your carrier directly. They'll be able to tell you if their policy allows you to manually set the date and time.
Restart or restore your iPhone.

If you've gotten this far with no other solution it's likely that a software error is causing the problem. 
Perform a simple restart on your device by holding the power button until you're prompted to slide across the screen to power off. Wait 10 seconds before powering on again.
Once the iPhone has restarted return to the settings to see if 'Set Automatically' is grayed out still. If so, it's time for a restore.
A restore will return your device to factory settings, so you'll want to make a backup on iCloud or iTunes first. Once you've done that, restore your device using the instructions below and then recover all your data from the backup.
How to factory reset an iPhone:
Go to Settings > General > Reset
Choose to Erase All Content and Settings
Enter your Apple ID and passcode when prompted
It's about time we got all that sorted. If you found the help you need, please let us know in the comments below. 
Dan is a freelance writer based in South West England.
He spent two years supervising repairs as a Genius Admin for Apple Retail and uses that knowledge to keep our troubleshooting guides up to date.
Long before that, Dan turned to Apple products from a musical background. Having owned iPods for years, he bought a MacBook to learn sound recording and production. It was using those skills that he gained a first-class Bachelor of Science in Sound Technology.