AirPods have been one of Apple's most frequently used and beloved products after the initial turbulent release. The first iteration of the Apple AirPods was released in late 2016, and after six years, we've seen multiple new models and generations follow. If you've kept your old AirPods all this time, it's safe to say that you take extremely good care of your wireless earphones. However, every time you see a new AirPods model come out, you may wonder to yourself if this is the time you should replace or upgrade. In which case, you'd have to figure out what to do with your old AirPods. If that sounds like you, take a look at this article to find out a few things you can do to get rid of your old AirPods for a replacement.
Related Reading:
How Long Do AirPods Last?
AirPods are surprisingly durable, with a strong battery life even after years of use. Personally, I've had my AirPods since March 2017, just a few months after the original model came out. I've had to replace the case a few times as I've lost it while the buds were in my ear, but apart from that, everything is still the same as it was. Many customers have the same story and enjoy their first-generation AirPods even six years later. Of course, others break or lose them after only a short time. So it's really up to you how long your AirPods last.
What Apple has been doing is trying to make the battery life last longer and make the construction more durable so that accidents don't happen and you can enjoy your wireless earphones for longer. If you lose them frequently, though, maybe you can invest in a AirPod keychain or put an AirTag on them. Alternatively, you could link them up with Find My to locate where they might have gone.
4 Things to Do With Your Old AirPods
If you're looking to replace your old AirPods, here are a few things you can do with them:
Apple Store Recycle Program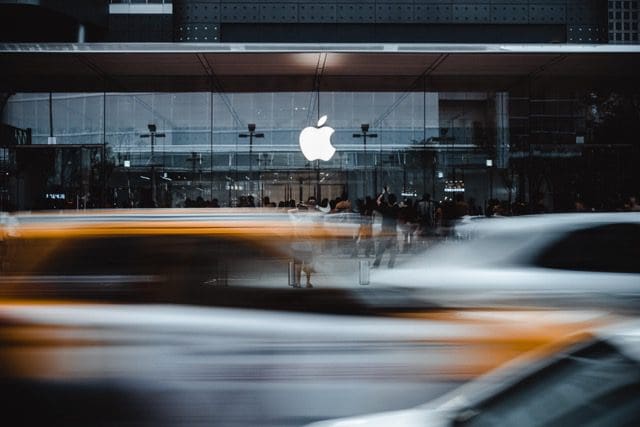 Apple stores do have a "recycle" program where you can give your old AirPods away to Apple, but they don't offer any rewards or trade-ins. It's extremely hard to recycle AirPods efficiently, as the lithium battery inside is extremely flammable when exposed. The exterior construction can be shredded and technically reused, but the effort isn't quite worth it. You really don't want to be throwing these in the general trash, as they can be extremely dangerous in such conditions. You can either mail them to an Apple store or go in-person to drop them off. You won't get any discounts or rewards, but you're doing the responsible thing.
Apple Battery Replacement
If you have a problem specifically with your AirPods' battery, Apple has a battery replacement program that could help you repair them. If you have AppleCare+, this repair won't cost you a thing as long as your pair is still under warranty. Without AppleCare+ and a warranty, you're looking at around $49 – $79 to repair your AirPods' battery. Definitely cheaper than purchasing a whole new pair if you don't need to necessarily upgrade. If you're unsure of if your AirPods have a battery issue, feel free to take them to an Apple store to get inspected.
Sell Them!
If there's nothing particularly wrong with your AirPods, you could consider selling them online or in your local community. One man's trash is another's treasure, after all. You're not going to be making a profit from them, of course, but you could get a few dollars back for a used pair of AirPods that could go into subsidizing a new pair. Not only that, but you're allowing someone to use your old pair and give it a new life instead of directly contributing to the electronic waste problem.
Do a Deep Clean
Sometimes, your AirPods don't really have a problem at all and just need a deep clean. Get a microfiber cloth and some cleaning spray, and get to work on cleaning your old AirPods. You could scrub them as good as new, and it'll be like you purchased a new pair again. If there are battery issues, you can refer to the information above, but we recommend trying to make the most out of your tech devices and trying your best to give them new life.