For a long time, it's been a dream for several Apple users. The touchscreen MacBook. The idea that you could reach up from your keyboard and mouse and start interacting with the screen.
Over the years, though, this dream has started to fall apart. Competitors have been offering this type of tech for several years now, meanwhile there hasn't been even a whisper that Apple is going to be offering this type of product any time soon.
In this post, we're going to look at why this is the case as well as whether or not there's still any hope for a touchscreen MacBook.
Is there a touchscreen MacBook?
First, let's get this out of the way. Despite what fake rumors you may have heard, there is currently no evidence that Apple is considering a touchscreen MacBook. None exist, and according to Apple, none ever will.
After the Big Sur update for macOS, it really seemed that Apple was prepping the Mac for a touchscreen. However, the hype around this concept got so high that Apple exec Craig Federighi actually addressed these claims in the following quote:
"I gotta tell you, when we released Big Sur and these articles started coming out saying, 'Oh my God, look, Apple is preparing for touch,' I was thinking like, 'Whoa, why?' We had designed and evolved the look for MacOS in a way that felt most comfortable and natural to us, not remotely considering something about touch." (Source)
In other words, the problem isn't that Apple has hadn't the idea for a touchscreen MacBook yet. It's that it's intentionally not creating one.
Why hasn't Apple made a touchscreen MacBook yet?
But why? What is it about a touchscreen Mac that would be so bad? Why won't Apple budge on this, and should we as users even want a touchscreen Mac? Let's answer these questions and more.
"Touch surfaces don't want to be vertical."
This is an old quote from Steve Jobs, said back in 2010. During a keynote, he made the point that "Touch surfaces don't want to be vertical." And what that means is that if you think about the way that you use a touchscreen versus how you use a Mac, you can see that there's a bit of a disparity.
When using any computing device, our hands naturally rest below our chest, sometimes even as low as our lap. That's why keyboards, mice, and trackpads all rest on the surface of a desk or in our laps.
It's also why we tend to lay an iPad down in our lap, hold it flat, or rest it on a table when interacting with it. We may prop it up to watch or read something, but as soon as we start messing it with, we turn the thing horizontal.
This creates a bit of incompatibility when you look at the Mac lineup, which all have screens that are fixed in a vertical orientation. The Mac would have to fundamentally change to make room for touch, and it doesn't seem that Apple is willing to make that change at this time.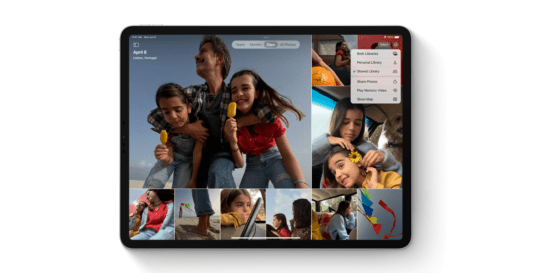 The time for a touchscreen MacBook may have passed
You may have realized that even though there is a discrepancy between the constraints of a touchscreen and the design of a Mac, other manufacturers have overcome this issue. Namely, Microsoft.
The Microsoft Surface tablet is a hybrid touchscreen laptop and tablet. And the Surface Studio is a desktop computer resembling an iMac that folds down on its hinges so that you can easily draw on it.
As is plain to see, other designers have solved the problem that Apple simply wrote off as being "unsolvable". But while that may make you think Apple will reconsider its position, it might have had the opposite effect.
Apple missed out on the chance to innovate in this department, believing there was no way to bridge the gap between the Mac and the iPad. To come out with a product like that at this point would be to ride a trend that is several years old now. And while Apple sometimes uses the "late but better" approach to releasing products, it's hard to see how it could do things better than the Surface lineup.
Keeping the Apple lineup distinct
Another reason that a touchscreen MacBook is unlikely is that it would muddy Apple's current lineup. And in all honesty, the lineup has already been muddied a bit by the power of the M-Series chips. It's now less clear what the difference between devices like the iPad, MacBook Air, and MacBook Pro are.
Imagine if there was a touchscreen Mac in the mix. You would have an iPad, which is fully a tablet. A touchscreen MacBook, which is a hybrid tablet. A MacBook, then a MacBook Pro. For Apple fans, that might not sound too complicated, but most users don't even know the difference between the iPhone and the iPhone Pro, let alone the Mac lineup.
Additionally, it's clear that Apple has always made an effort to keep its lineup as clear and simple as possible. It's the most expanded it's ever been and already becoming a bit less concise as a result. So it's not likely that Apple would further complicate things with an offering it's not even sure that most people are interested in.
The TouchBar didn't work
Some of you may remember (or may even own) Apple's last attempt at bring a touchscreen to the MacBook. It was the TouchBar, an invention that seemed innovative at the time, but unfortunately turned out fairly unpopular.
For those that don't know, the TouchBar was a touchscreen strip on the MacBook's keyboard, replacing the function keys. Just imagine if your function keys were removed and a glass screen was there with settings like volume, brightness, and scrolling. That was the TouchBar.
The idea was that the TouchBar would change depending on which app you were using, adding new features and interactions to existing apps. This didn't really happen, however, as neither users nor developers embraced the tech.
Recent MacBook Pros have dropped the TouchBar, making it clear that Apple has given up on the experiment. While it's not quite the same as making the primary Mac screen a touch surface, it's at least evidence that Apple tried to incorporate touch into a Mac and wasn't happy with the results.
Universal Control is a somewhat reasonable substitute
Lastly, Apple has already come out with substitute features instead of releasing a touchscreen MacBook. For instance, Universal Control allows you to put an iPad next to a Mac, and the iPad will instantly become a second screen for your Mac.
This allows you to draw, write, and sketch on top of files that would otherwise be confined to your Mac. This makes it a somewhat reasonable alternative to a touchscreen Mac, since it provides a similar feature set.
Obviously, it's not as ideal as a straightforward Mac with a touchscreen, but it's enough of a substitute for a lot of users. While we may never get a Mac that works with the Apple Pencil and your fingertips, you can still interact in a sideways way with your Mac using these styluses.
Will Apple ever make a touchscreen MacBook?
In all honesty, the jury is still out. No one knows for sure what Apple is going to do, but it doesn't seem that a touchscreen MacBook is anywhere on the horizon for Apple. Especially given that it's recently stated that it has no intentions of making the Mac touchable.
For now, this appears to be a pipe dream. We may see some functionality incorporating the Apple Pencil into the Mac in future updates. This would be pretty exciting for a number of users.
But for now, Apple's stance appears to be that the iPad is its only touchscreen computer. If that doesn't work for you, then you may want to consider a competitor.
Can you use the iPad like a touchscreen MacBook?
In a way, yes. Each year, the iPad gets a little more Mac-like, and the Mac gets a little more iPad-like. So it's not unreasonable that you could get an iPad and use it as a touchscreen MacBook.
That said, there are still some serious gaps between the two. Countless apps are only available on Mac, so if you make the switch, you'll have to leave these apps behind.
Additionally, while the iPad does have multitasking features and some basic file management, it's years behind the Mac. It's seriously underpowered when it comes to features, even though the computing power is there. So it's really dependent on whether the apps and features you're looking for are available on iPad, or at the very least you can find some counterparts.
Don't hold your breath for a touchscreen MacBook
With everything we've covered so far, it should be clear that Apple isn't interested in producing a touchscreen MacBook. Not only does it have plenty of reasons not to create this machine, but it's also stated outright that this isn't in its plans. Couple that with a lack of evidence and patents, and it seems clear that the touchscreen Mac is still a pipe dream.
But what do you think? Should Apple create a touchable Mac, or is it right to keep things the way they are? Let me know in the comments!
For more insights, news, and guides on all things Apple, check out the rest of the AppleToolBox blog.
See you next time!