Apple's own Mail app is the default for many who just want basic email management. Whether it's because you don't trust third-parties to not analyze your emails, or just don't want to fuss with another app, there are reasons for sticking with Mail.app.
Related Reading
However, Apple has seemingly left Mail in the dust for the time being. The company has been focused on updating and improving other apps like Notes and Reminders. And outside of a few minor changes, there haven't been any major updates to Mail.
But the most frustrating part is that Mail continues to suffer from odd-ball bugs. This includes the sender address is invalid error message that continues to appear for users.
Verify the settings for your email service
There are a couple of different options for trying to get the dreaded sender address error message to go away. And the most popular of these is to verify the settings for the email service you are using. Regardless of whether you are using Gmail, or another service, the error can still appear.
Here's how you can verify those email settings: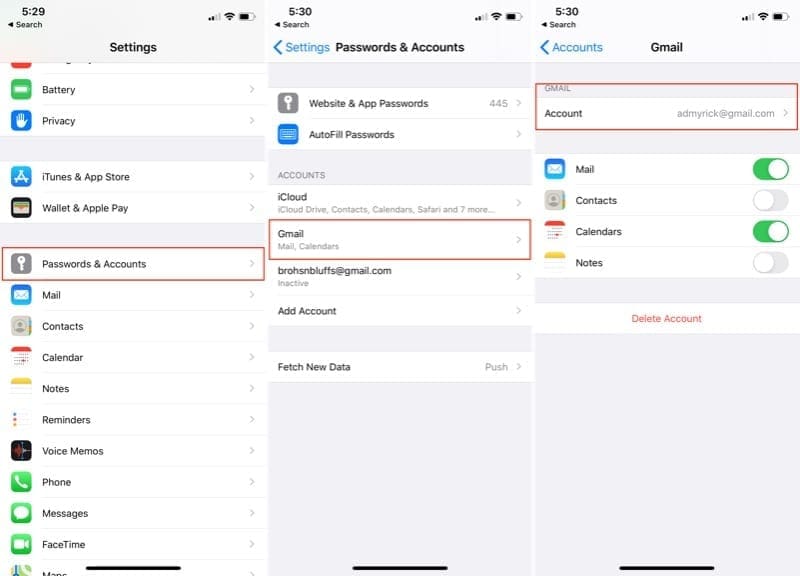 Open the Settings app on your iPhone or iPad.
Select Passwords and Accounts.
Tap the email account you are having troubles with.
Select the email again at the top of the page.
Tap Outgoing Mail Server.
Tap Primary Server.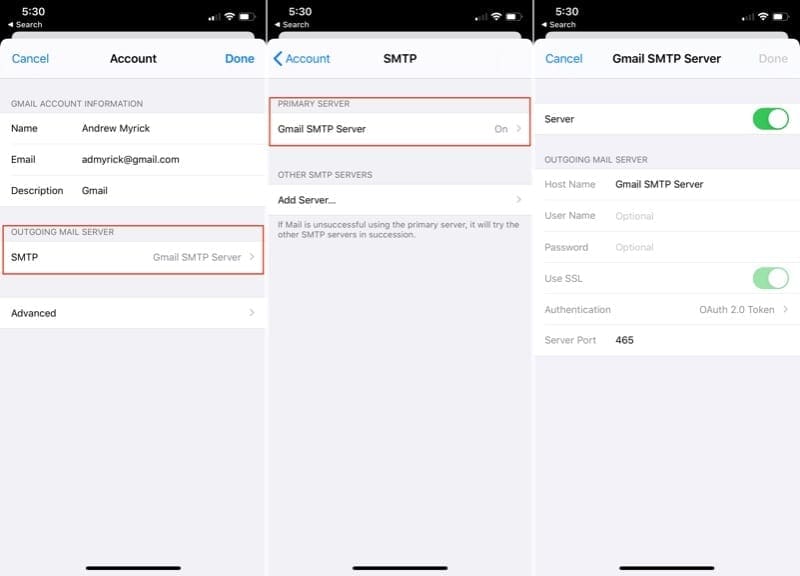 From here, you will want to make sure that all of the information is filled out. This includes the following bits:
Username
Password
Use SSL/Authentication
Por#
In some instances, you will need to check with your ISP for the Port Number. These are not changed frequently, but having the correct Port Number can make or break the experience as a whole.
Enter a description
Throughout the process of checking your email settings, there will be an option for entering a description for the account. Some users have found that entering the full email address as the description fixes the problem.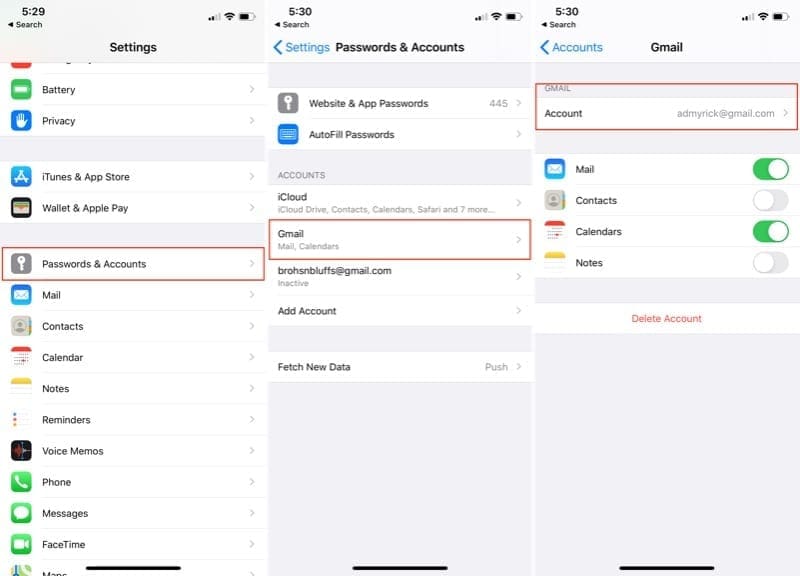 Open the Settings app on your iPhone or iPad.
Select Passwords and Accounts.
Tap the email account you are having troubles with.
Select the email again at the top of the page.
Under Description, tap in the field and delete whatever is currently used.
Enter your full email address as the Description.
After you have changed the Description, you'll want to close the Mail and Settings app. Then, go ahead and reboot your phone to see if you continue having the previous issues. These two methods should clear up any errors that appear.
Try out another email app
Because of the issues that continue to crop-up, some folks have left the stock Mail app altogether. The biggest problem is that there is no "perfect" email app. But there are plenty of solid replacement apps you can try out.
Spark Mail (Free) – This is a cross-platform email application that aims to get you to Inbox Zero. There are a slew of different tools at your disposal, and Spark Mail works with just about every email service imaginable.
Outlook (Free) – Microsoft has been slowly improving upon Outlook to provide a great all-in-one email client. This isn't just for Microsoft users anymore, as the app works with many email services and looks great. Plus, there are a bunch of great features to help manage and keep on top of your email.
Edison Mail (Free) – Edison Mail has also been improved over the years and offers fast search, and more. Perhaps the biggest benefit to using Edison is the fact that you can quickly block and unsubscribe from Spam emails. You won't have to worry about your inboxes getting clogged up with nonsense anymore.
Canary Mail (Free) – If your primary focus is to have encrypted emails at your disposal, you can't ignore Canary Mail. The app is GDPR compliant and offers end-trend encryption across the board. You even have the ability to unlock Canary with Biometrics (FaceID or TouchID) to keep your emails protected from prying eyes.
As you can see there are a slew of great email clients available on the App Store. Some of these are cross platform and will work on your iPhone and iPad. Others, will even work on a Windows computer if that's what you have for the desktop. But if you're trying to get out of using Apple Mail, these are our favorites.
Conclusion
With iOS 14 around the corner, we are hoping that Apple has taken the time to polish the Mail app. It wouldn't hurt if some new features were thrown in. However, if iOS 14 is a "polishing" update that gets rid of these bugs, we wouldn't be mad.
Let us know if you have found another workaround or solution to the 'sender address is invalid' error. We love hearing about new solutions and we'll add it to the list to help others out.
Andrew is a freelance writer based on the East Coast of the US.
He has written for a variety of sites over the years, including iMore, Android Central, Phandroid, and a few others. Now, he spends his days working for an HVAC company, while moonlighting as a freelance writer at night.