It's that time of the year. Time to break out your wallets and either upgrade to the latest iPhone, or switch over from Android over to iOS. Nevertheless, the iPhone 13 is the name of the game in 2021, as we have four devices that look pretty similar to last year's iPhone 12 lineup. However, there are plenty of differences that warrant an upgrade, such as longer battery life and improved camera hardware. And with these two specific changes, Apple is no longer trying to play the "slimmest and lightest" game any longer. Because of that, you'll need to jump in with both feet to find to the best iPhone 13 accessories, and we've rounded up our favorite options.
Related Reading
Best iPhone 13 Accessories: Cases
Apple's own Silicone Case is easily one of the best iPhone 13 accessories. The silicone exterior is soft to the touch, yet grippy enough to help ensure it doesn't slip out of your hands. And of course it's MagSafe compatible, so it works with all of your existing MagSafe accessories, plus any new ones that will be coming out.
Spigen has been making the best iPhone cases for years, and the trend continues as the company is offering some of the best iPhone 13 cases. The Rugged Armor series doesn't add too much bulk, while being flexible and including Spigen's Air Cushion technology. This provides better shock absorption without forcing you to use a case that is too big.
Those looking to add a little bit of "spice" or "flair" to their iPhone 13 won't want to look past the Caseology Nano Pop. This case comes in five different color options, offering a slim and snug profile, along with a raised ring around the camera that shows off whatever color is used for the interior of the case.
When you think of Nomad cases, you likely think about high-quality, leather cases. The company is wasting no time jumping aboard the battle for the best iPhone 13 cases. Headlining Nomad's lineup is the ultra-popular Modern Leather Case. It offers a "modern & refined" design that is compatible with all of your favorite MagSafe accessories, and is available in three different leather color options.
Best iPhone 13 Accessories: MagSafe
Apple surprisingly finally did what we all were hoping for. With this new updated MagSafe Leather Wallet, you can now pair your wallet with the Find My app on your iPhone. That way, if you wallet gets left behind or is accidentally separated from your iPhone 13, you will be notified so that it doesn't fall into the wrong hands. Apple is also introducing a couple of new colors with Dark Cherry, Sequoia Green, and Wisteria.
You might recognize MOFT from our review of the MOFT Z Stand for the MacBook. But MOFT also has an array of great accessories for the iPhone, including the Magnetic Wallet and Stand. This wallet simply snaps onto the back of your iPhone using MagSafe, and can house up to three cards at the same time. Plus, the MOFT Magnetic Wallet also doubles as a phone stand, so you can prop up your iPhone to watch some movies.
In our testing, we found that the Anker PowerCore Magnetic 5K was arguably the best portable MagSafe charger. This makes it a perfect candidate to be one of the best iPhone 13 chargers with its 5,000mAh capacity, LED indicators, and several different fun and unique colors to choose from.
Although it's not our favorite MagSafe portable charger, the Apple MagSafe Battery Pack will likely be the best option for many. It doesn't have the largest capacity out there, but it will still get you enough juice to last you through the day. Plus, it can also be used as a wireless charger for your AirPods, and supports passthrough charging.
If you're still mourning the loss of the Apple AirPower, there are some great all-in-one MagSafe charging accessories like this 3-in-1 wireless charger from Belkin. On the T-stand, there's a place to put your iPhone on the left side, while you can mount and charge your Apple Watch on the right side. Then, there's a little wireless charging ring at the bottom so you can throw your AirPods on the stand too.
This OMOTON Stand is a rather unique one, as it's not only made from an aluminum alloy, but it also can be folded up so you can take it with you. The viewing angles are adjustable, allowing you to adjust it up to 270-degrees, depending on your viewing angle needs. There are three different finishes to choose from, but the only catch is that you'll need to provide your own MagSafe charging puck.
Just about everyone loves PopSockets, but not everyone wants to actually have to stick something to the back of their case or iPhone. The PopSockets PopGrip for MagSafe solves that conundrum, as it takes advantage of MagSafe and just snaps into place. And in true PopSocket fashion, you can swap out the PopTops to match your mood, or to show off your excitement for the next season of The Mandalorian.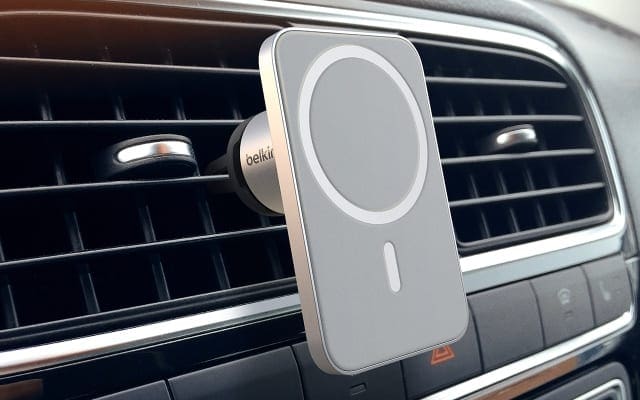 It can be a real pain to find the perfect car mount. You need one that's adjustable but that is also easy to either put your phone in or take it out. With the Belkin MagSafe Car Vent Mount, those problems are a thing of the past, as this can just attach to any of your car vents. And thanks to the strength of MagSafe, your iPhone won't fall off, even if you're driving over some really rough terrain.
Best iPhone 13 Accessories: Chargers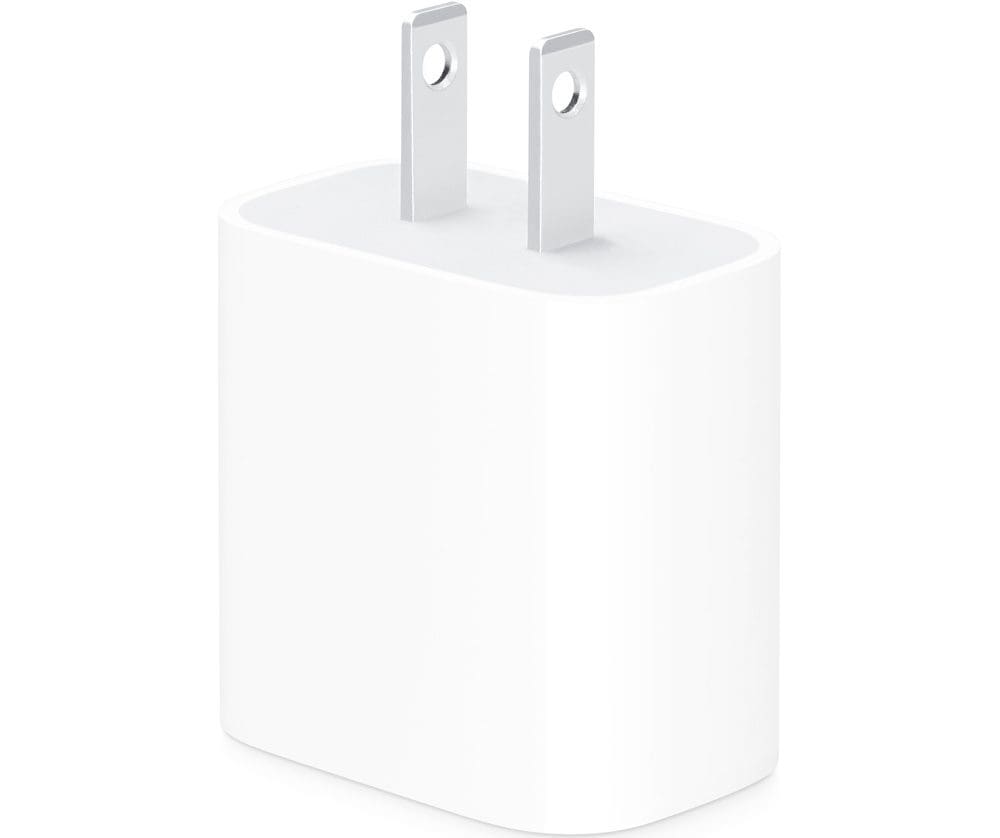 The decision to go with Apple's own 20W USB-C Power Adapter is a pretty obvious one. That's because this not only provides the best compatibility with the iPhone 13, but also is the ideal solution for those who want to use a MagSafe charging puck. While there are other great options when looking for the best iPhone 13 chargers, the Apple one is likely the best for most people.
The Anker Nano Pro is Anker's latest charging brick to be released, and it's just in time for consideration of being one of the best iPhone 13 chargers. You'll get 20W speeds courtesy of the USB-C port, an 18-month worry-free warranty, and there's even a built-in "ActiveShield safety system" to make sure that your iPhone and the Nano Pop don't end up overheating.
Pretty much everyone has a portable charger at this point, but if you don't, then you'll want to check out the Anker PowerCore Slim. This power bank features a 10,000mAh capacity, which will charge your iPhone 13 more than two times before the power bank itself will need to be juiced up. There's a single USB-A port, along with a microUSB port and USB-C, giving you the ability to charge up to three devices at the same time.
With the INIU Battery Pack. there's a built-in flashlight on the end, right between the USB-C port and the first of two USB-A ports. You might miss having another USB-C port on board, but this portable charger can still charge three devices at the same time.
Those who want a portable charger to "rule them all" won't want to ignore the Anker PowerCore+ Bundle. In the kit, you'll get the Anker PowerCore+ power bank with its enormous 26,8000mAh capacity, along with a USB-C to USB-C charging cable, and a 60W USB-C wall charger. The PowerCore+ is powerful enough to charge your MacBook with its 45W capacity, or you can just use the wall brick if you want to.
There are plenty of obvious benefits to using MagSafe, such as the fact that the magnets will automatically line up properly, giving you the full charging speeds. This is something that standard Qi wireless charging just can't offer for the iPhone. However, the convenience of throwing your iPhone on any old wireless charger can't be understated. And with the Yootech Wireless Charger, you can grab a few of these to put in different rooms of your home.
We're big fans of Mophie's lineup of accessories, and the Wireless 15W Charging Pad is a good example as to why. The surface is covered with a soft alcantara-like finish to prevent any scratches. And while it doesn't include MagSafe compatibility, this charging pad is a still a great addition to your desk or night stand.
This one is kind of cheating, but technically it belongs under both the MagSafe and Charging sections. Being able to have access to the vast array of MagSafe accessories is one thing. But being able to wirelessly charge your iPhone 13 as fast possible is something else entirely. And in order to do just that, you'll need to grab Apple's MagSafe charger.
Best iPhone 13 Accessories: Cables
You can't go wrong with just grabbing an extra iPhone 13 cable from Apple. This specific cable is three feet long, however, there is a 6-foot version available as well. As you would expect, this cable will work with just about any charger out there. The only problem you might come across is the actual durability, as these cables don't last for very long.
Anker makes some of the best iPhone 13 accessories, and that includes charging cables. The Anker Powerline III Flow is the perfect cable to pair with your new iPhone, as it comes in seven different colors and is compatible with Power Delivery for faster charging. It's also MFi certified, so it will work with all of your devices and accessories that use a Lightning port.
If you're worried about your iPhone 13 cable getting messed up too quickly, or just want one that will last a long time, Anker has you covered again. This USB-C to Lightning cable measures in with a length of six feet, and sports a nylon braiding that vastly increases the durability. Anker even states that this cable is rated to withstand up to 12,000 bends.
Sometimes you might find yourself wanting (or needing) a Lightning cable positioned at a 90-degree angle. With this UGREEN USB-C to Lightning Cable, you'll get just that. The USB-C end is like your traditional charging cables, while the Lightning charger is angled at 90-degrees so you can fit the charger into a tight space if need be.
Rounding out the pack is the Amazon Basics USB-A to Lightning Cable. There's nothing super-special about this, aside from its 10,000 bend lifespan. And although many of us believe that USB-C is the way of the future, chances are still have a few chargers laying around that rely on USB-A instead.
Andrew Myrick is a freelance writer based on the East Coast of the US. He enjoys everything to do with technology, including tablets, smartphones, and everything in between. Perhaps his favorite past-time is having a never-ending supply of different keyboards and gaming handhelds that end up collecting more dust than the consoles that are being emulated.