When you look at the Android vs iOS argument, one big reason why people lean one way over the other is because of the quality of apps. That's not to say that the Play Store has "worse" apps, but they are just different. The iPhone and iPad are incredible productivity tools, and today, we're rounding up the best productivity apps for iPhone.
Related Reading
Best Productivity Apps for iPhone: Task Management
Todoist
Those who want a task manager that can handle just about everything other than collaboration will want Todoist. The app is constantly being added with all of the project management features you want, but you'll have to pony up some dough to get them.
Things 3
Considered by many to be the best project management app, Things 3 offers an incredible design. The app is one of the few that has yet to adopt the subscription model, but that just means that one purchase provides full access to the app with no restrictions. Things 3 also follows the GTD methodology, aiming to make it easier to help you complete tasks and projects.
Tasks: To Do Lists & Planner
Tasks is an app that was released back in 2020, and because of its continued active development, it has transformed into an incredibly powerful tool. You can separate tasks in different projects, and then break those tasks down even further. Tasks is also versatile enough to be as simple or as complex as you would want.
Omnifocus
The OmniGroup finally moved away from the single-purchase model and moved to subscriptions. The app itself is perhaps the most robust out of the group, but it's well worth it if you need an app to help manage your tasks and your life as a whole. There's even a new web client available for those who want OmniFocus but don't have a Mac.
Best Productivity Apps for iPhone: Calendars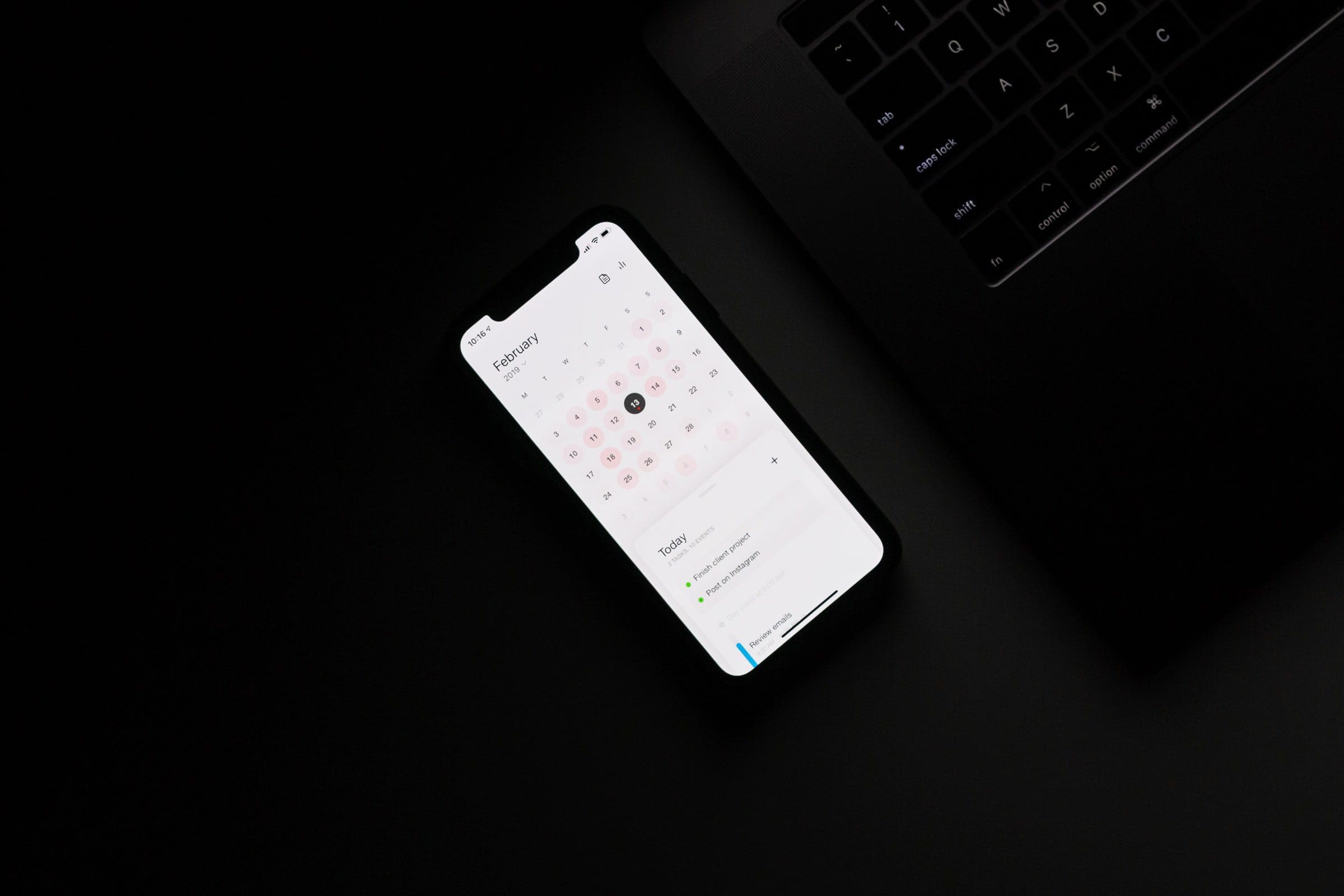 Fantastical
It's not that Apple's own Calendar app is bad. It's just that Fantastical is that good. Whenever someone asks about the best calendar app for iOS, iPadOS, or macOS, the first thing that has come to mind for years has been Fantastical. Even with the change to a subscription model, Fantastical from Flexibits remains one of the best apps you can use.
Apple Calendar
For many, Apple's stock Calendar app gets the job done just fine. It's free, pre-installed on all of your Apple devices, and can sync with your various accounts including Gmail and Outlook.
Calendars 5
If you're looking to use a third-party calendar app, then Calendars 5 by Readdle should definitely be on the list. The app features things like natural language input, can double as a task manager, and offers different layouts to view your upcoming calendar events.
Best Productivity Apps for iPhone: Note-taking
Apple Notes
Just like the Calendar app, Apple Notes is a great default option if you don't really want to dive further into the world of note-taking apps. Apple is also finally giving Notes some love, as evidenced by the introduction of Quick Notes, along with Tags with the release of iOS 15. It's completely free and is already pre-installed on your iPhone.
Drafts
Drafts is an invaluable tool and has been for years. The app's tagline is "where text starts", and we don't know if there's a better tagline for any app out there. Not only is Drafts available on all of your Apple devices, but you can now theme the app to look exactly how you want. Going even farther, there is a slew of automation features that you can take advantage of. Drafts can be one of the most complex text editors or one of the simplest text editors on your device.
Obsidian
If you can't tell by now, we sure do love our note-taking apps here at AppleToolBox. Obsidian is one of those apps that requires a bit of time to truly master, as you can just use it as a simple Markdown editor, or transform it into something completely different. This is done with the ability to download and use plug-ins that come from either Obsidian directly or from the community. It's an excellent app that everyone should check out.
Craft Docs
While Drafts is one of the best note-taking apps out there, Craft takes a different approach. It's similar to Notion or Roam Research in that it's a wonderful database application. But Craft offers one of the best designs that we've ever seen hit the App Store. Apple actually awarded the developers with the title of "Best Mac App of the Year" in its 2021 App Store Awards.
Best Productivity Apps for iPhone: Focus
Dark Noise
Dark Noise is one of our favorite apps, and it's not exactly designed with the gym or working out in mind. Instead, it's an app that is meant to help you focus better, which is great for your mental health. Whether you need some background sounds to sit down and get some work done, or to help you fall asleep easier, Dark Noise has you covered. You can even go so far as to mix different sounds together, right from the app.
Brain.fm
For me, the app primarily functions as a way to help focus so I don't get easily distracted by random thoughts that pop into my head. Essentially, you can pick from different "mental states" that you are trying to achieve, including Focus, Relax, Sleep, and Meditate. The app will then play for a pre-determined amount of time, similar to using the Pomodoro technique. It's already become an invaluable tool to help keep me focused.
Focused Work – Pomodoro Timer
If you have a hard time keeping your focus while working, then you might be interested in using something like Focused Work. With this app, you create different sessions, along with daily goals and the ability to build streaks. There's also integration with Toggl available, which is one of the best time-tracking services out there.
Forest – Your Focus Motivation
Another app designed to help keep your focus is called Forest. But instead of just throwing a timer on the screen and notifying you when it's complete, Forest encourages you to get work done by building trees. As you progress and complete sessions, a new tree is planted, and you'll end up with a forest filled with trees from the different projects that you've completed.
Best Productivity Apps for iPhone: Habit Tracking
Streaks
If you were to search for the best habit tracking apps for iPhone, Streaks is the app that you'll see listed more than any other. And it's for good reason as the app is simple enough to handle basic habit building, while also being complex enough to help you manage your health in better ways. There are an array of widgets to choose from, which help provide a reminder of tracking new habits. But you can also integrate Streaks with the Health app if you have a certain fitness-oriented goal that you're trying to reach. As the days go on, you can then view a dashboard of the pertinent information, including statistics, your best streak, and how many times the goal was reached.
TickTick
Instead of relying on separate apps to handle your task list and habit tracking, TickTick combines them together, while still providing the necessary customization and reminders that you might need. TickTick is a fantastic app to kick off the year on the right foot, as you'll be able to keep track of your habits, manage your to-do list, and plan out your month, all from the same app.
Habitica
The problem with some of the best habit tracking apps for iPhone is that they don't really cater to everyone's needs. Sure, they can track your habits and provide all of the right information, along with sending reminders. But there's something to be said about "gamifying" the habit-building process that can really help you stick to your goals. That's where Habitica comes in with its 8-bit design, offering an interface that is recognizable to pretty much everyone. Instead of just keeping track of your habits by looking at progress bars, you'll actually level up your own little Habitica character, adding things like Health, Experience, and Mana.
Andrew is a freelance writer based on the East Coast of the US.
He has written for a variety of sites over the years, including iMore, Android Central, Phandroid, and a few others. Now, he spends his days working for an HVAC company, while moonlighting as a freelance writer at night.