While many folks prefer either iOS over Android or vice-versa, the truth is that there are some that enjoy using both platforms. For example, you might find my name elsewhere other than AppleToolBox writing about various Android devices and news on the other side of the walled garden.
Related Reading
But in order to properly function with feet placed in both camps, the apps I use need to be available across the board. As you might have deduced by now, we're taking a look at the best apps on iOS and Android.
Best Apps on iOS and Android
1Password
The first app that I install on every device that I own, regardless of the platform, is 1Password. This is where all of my passwords and private notes are stored, tucked away behind multiple authentication methods. This ensures that all of your passwords will be protected, while also being available wherever they are needed.
Spark Mail
The biggest frustration that you might have with Apple's own Mail client, is that Gmail notifications are delayed. There are ways around this, but one app that solves the problem, along with quite a few others, is Spark Mail. There are some pretty great features available, such as the ability to Snooze or to create a task from an email with ease. And best of all, the app is completely free to use.
Brain.fm
Admittedly, this is a newcomer to the list, as I only just recently dove into Brain.fm. For me, the app primarily functions as a way to help focus so I don't get easily distracted by random thoughts that pop into my head. Essentially, you can pick from different "mental states" that you are trying to achieve, including Focus, Relax, Sleep, and Meditate. The app will then play for a pre-determined amount of time, similar to using the Pomodoro technique. It's already become an invaluable tool to help keep me focused.
TickTick
Normally at this point, I would have already mentioned Todoist. But after using the app for a few years, I've decided to take the MKBHD approach and give TickTick a chance. While Things 3 remains my favorite task management app for iOS, it's not available on Android. TickTick fills the void of a few different apps, as it can also be used as a Pomodoro Timer, along with a habit tracker. It's a fantastic app that can be molded to your needs, and is free to try out.
Workflowy
Workflowy is another task management app, but it takes a different approach compared to traditional to-do apps. Instead of trying to inundate you with a bunch of options, Workflowy is based on traditional lists. You can create different "areas", and then can just start writing a list of tasks. But Workflowy also allows for you to add files and images with a simple drag-and-drop, while also being available on Android, iOS, macOS, and Windows.
Google Photos
There's nothing really wrong with Apple's Photos app and backup solution. But when you are using both iOS and Android, along with constantly switching between different devices, having all of your photos backed up is extremely important. Google Photos is another one of the first apps we install on our devices, as it backs everything up and syncs everything so you can access your pictures and videos from anywhere.
Snapseed
There are some nifty photo editing features available in the Apple Photos app and the Google Photos app. But if you want to show off your creative side, with a splash of personality, Snapseed is the way to go. This is arguably the best free photo editing app out there, and it's available on any device you might find yourself using.
Pocket
Regardless of whether you are compiling a list of reference articles or just want to read something later, Pocket is a great app. It's a pretty obvious one too, despite there being alternatives such as Instapaper and Raindrop. But Pocket just works pretty well for most people's needs, and is free to use.
Sleeper
I couldn't get through this listicle without mentioning Sleeper. As an avid fan of football (go Ravens), Sleeper is the best Fantasy Football app out there. Not only will you get up-to-the-minute notifications about teams around the league, but you can also use it to run your home fantasy football league. The app is so good, that I'm moving my home league of 10 years over to Sleeper from ESPN for the next Fantasy Football season.
Microsoft OneNote
Trying to keep track of your notes across multiple devices can be a real pain. While there are other options like Evernote, that service requires you to pay if you want to use it with more than two devices. Microsoft's OneNote has come a long way in recent years, and is quite an impressive note-taking app available across all platforms. And if you own a device with stylus support, such as the iPad or Galaxy Z Fold 3, you can take hand-written notes and pull them up later on a completely different device.
Telegram
There's a lot of ongoing debate when it comes to iMessage versus SMS and RCS. If you don't feel like dealing with "green bubbles vs blue bubbles", give Telegram a shot. This is a fantastic app to use to talk with your friends, or you can even create little communities right from your phone. There are no hidden fees, and Telegram even supports the creation of custom sticker packs (i.e. emoji).
Gboard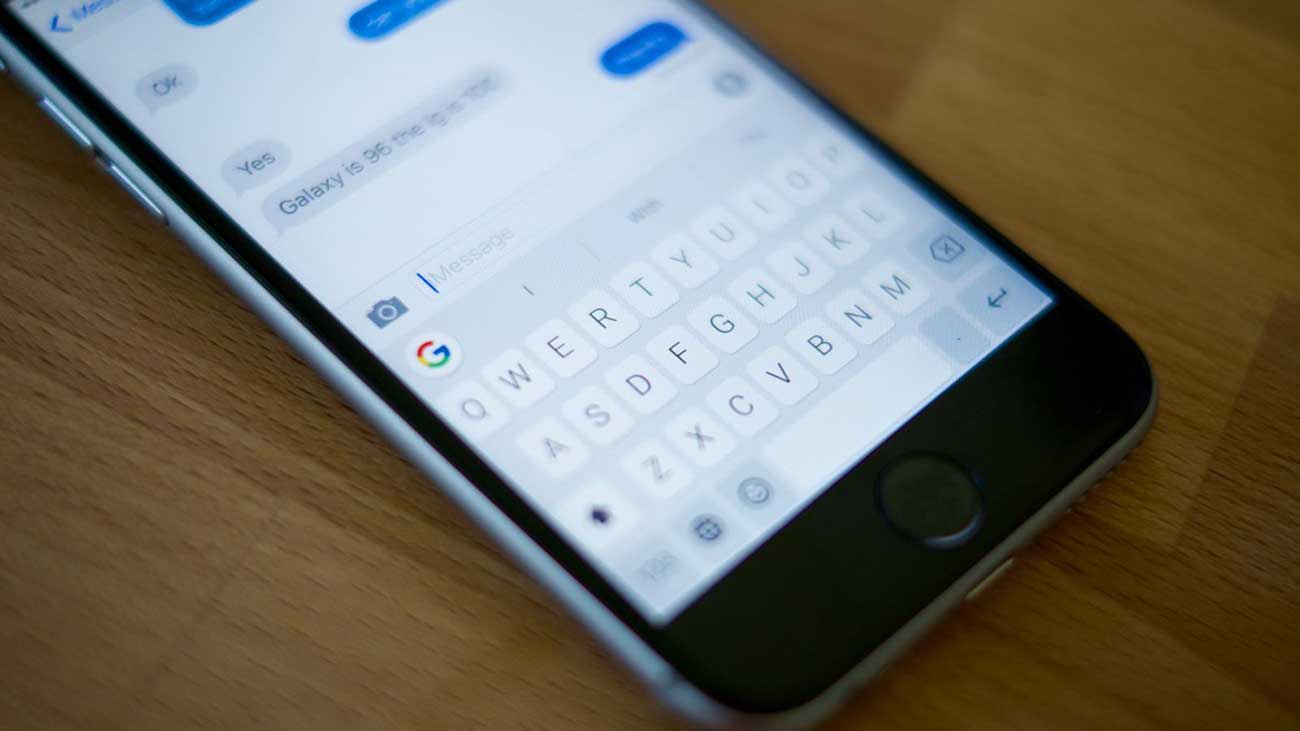 Gboard is our favorite third-party keyboard solution for both iOS and Android. While iOS users still have to "deal" with switching to the stock keyboard when entering passwords, Gboard handles the rest of the heavy-lifting. It's also one of the few apps that allows for haptic feedback when typing, something that you won't find on Apple's own keyboard.
Backdrops
If you want to spice things up on your home screen because things are getting boring, you could just move some icons around. But the best way to keep things fresh on your phones is to swap out the wallpaper. Backdrops is available on both iOS and Android, and if you sign in with a Google account, you can sync all of your favorites between devices.
Shop: Package & Order Tracker
If you happen to get a lot of packages, and they don't all just come from Amazon, it can be a pain to keep track of them. With Shop, that frustration is removed, as you sign up, enter your address, link your email, and whenever a new package is on the way, you'll be notified. You won't have to worry about manually copying and pasting the tracking number into a different app, as Shop will take care of that for you.
Pocket Casts
Podcasts are the new radio shows, and podcast networks are the new radio stations. While Overcast remains our favorite podcast-listening app, again, this isn't available on Android. In order to keep podcasts synced between all of your devices, Pocket Casts is the way to go. You won't find a desktop app here, but you will be able to head over to the Pocket Casts website if you want to catch up on your podcasts from your computer.
Andrew Myrick is a freelance writer based on the East Coast of the US. He enjoys everything to do with technology, including tablets, smartphones, and everything in between. Perhaps his favorite past-time is having a never-ending supply of different keyboards and gaming handhelds that end up collecting more dust than the consoles that are being emulated.