For everything that was released over the course of 2020, I don't think anything stole the show quite the way that Apple did with the M1 Mac. The company finally announced its long-rumored transition from Intel x86 processors. With this move, Apple is bringing the raw processing power seen in the iPad Pro lineup to the Mac.
Related Reading
However, it's important to remember that the M1 Mac is running a first-generation chipset. Yes, the Developer Transition Kit (DTK) was powered by the same processor as the iPad Pro. However, that's just because the M1 and A-series SoC's are built on the same process.
There are "hiccups" and more importantly, limitations to the M1 processor. Some of that is evidenced by the need of Rosetta for making non-native apps run properly on the M1. However, there are more limitations that you should be made aware of before deciding on which M1 Mac to buy.
Connect Multiple Displays to M1 Mac Mini
Unlike the other devices in Apple's lineup, the Mac Mini is the only one that lacks a display. In fact, the only "accessories" that you'll find in the packaging are the power cord, regulatory information, and an Apple sticker or two. That means you'll need to provide your own keyboard, mouse, and at least one display.
But with the M1 Mac Mini, things are a bit different compared to the likes of the MacBook Air and Pro. You can actually connect two devices (no more than that) to the Mac Mini and use multiple displays at the same time. Here's the description of what's possible with the M1 Mac Mini:
One display with up to 6K resolution at 60Hz connected via Thunderbolt and one display with up to 4K resolution at 60Hz connected via HDMI 2.0. 
Taking a look at the back of the Mac Mini, and you'll find two Thunderbolt / USB 4 ports, along with a single HDMI 2.0. But you can push things a bit further if you're willing to grab an external hub.
Options like the CalDigit TS3 Plus provide some more versatility while including a DisplayPort option. This way, you can have a single Thunderbolt cable going into the Mac Mini while letting the TS3 Plus handle the rest. Or you could check out the OWC Thunderbolt Dock that allows you to daisy chain devices and displays while including a DisplayPort on the back.
All of this is to say that it is possible to connect multiple displays to M1 Mac Mini. You just might want to consider an external hub and make sure your displays follow Apple's guidelines.
Connect Multiple Displays to M1 MacBook Air and Pro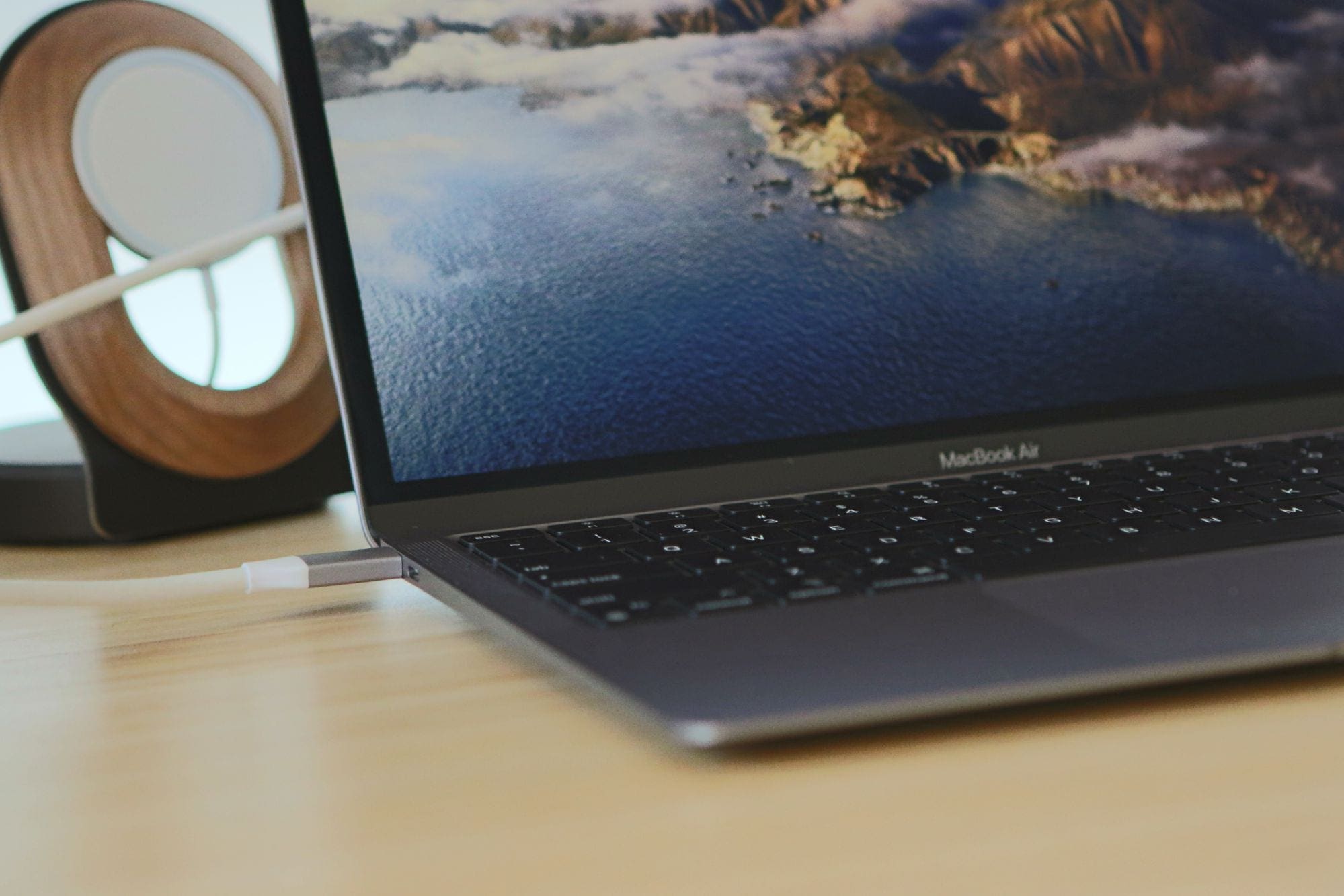 So why are the M1 MacBook Air and Pro different than the Mac Mini? Well, the answer is actually simple – it's because there is already one display being used by the M1 chip. Essentially, if you planned on using your MacBook Air or Pro in clamshell mode while being connected to more than one display, you're out of luck.
Apple's M1 chip is only capable of providing enough graphical power to make use of two displays at a time. That's one of the hesitations with adopting a first-generation product. While you can use your pre-2020 MacBook Air or Pro with an array of displays, you can't do so here.
Are there any workarounds?
Nobody likes limitations and nobody likes having to make sacrifices, especially when you're talking about this kind of money. One sacrifice you have to make is when it comes to choosing the different resolutions for a display connected to an M1 Mac. Apple has claimed that it will be fixing this in a future release of macOS Big Sur. But that update has not come to fruition as of the time of this writing.
But that hasn't stopped tinkerers and Apple fans from attempting to find ways to bypass those restrictions. One individual, Ruslan Tulupov, discovered a way to run up to six monitors at the same time when connected to an M1 Mac. With this method, you can use up to five monitors at the same time with the M1 MacBook Air and Pro, while the Mini can use up to six.
In order to make this work, you'll need to pick up some USB to DisplayPort adapters, along with the DisplayLink software. You also might want to consider grabbing one of those aforementioned Thunderbolt docks as there are only so many ports available on each M1 Mac.
Tulupov provides a detailed explanation of the steps that you need to take. This is not as convoluted of a process as you might think. However, if you have a need for up to six displays, at least you know that there is a workaround available.
What's to come
The M1 is just the first iteration of what plans to be a long-line of Apple-developed Silicon. We could see the first M1X Mac introduced as soon as this month, as the iMac line and 16″ MacBook Pro have not been updated with M1 options. That leads us to the rumors swirling around the next generation of Macs.
Rumors suggest that we'll see a completely redesigned MacBook at some point this year. It's rumored that there will be a new 14-inch model introduced to the line, along with a new version of the 16-inch model.
Powering these MacBooks will be a new ARM processor with options for either 12 cores or 16 cores. It's likely that the 14-inch model will see 12-cores, while the 16-inch variant will get the full 16 cores. Additionally, the new 14-inch MacBook Pro will be equipped with a mini-LED display for better power consumption. But perhaps even more exciting than the M1X is the supposed re-introduction of an SD card slot and an HDMI port. This will be combined with a single USB-A port and three USB-C Thunderbolt ports.
Ever since the 2015 MacBook Pro was retired, macOS fans have been clamoring for a more versatile portable workstation from Apple. It seems that we just have a little bit longer to wait, but a more powerful solution is on the way.
Andrew Myrick is a freelance writer based on the East Coast of the US. He enjoys everything to do with technology, including tablets, smartphones, and everything in between. Perhaps his favorite past-time is having a never-ending supply of different keyboards and gaming handhelds that end up collecting more dust than the consoles that are being emulated.