Preview is the default app for opening most image files on your Mac. If Preview fails to open, you might find you can't load PDFs, JPEGs, PNGs, and other images anymore.
When Preview fails to open, you might see one of the following messages:
The application "Preview.app" is not open anymore.
You can't open the application "Preview" because it is not responding.
You may also see similar error messages when Preview freezes, refuses to load certain files, or starts responding slowly. Luckily, there are a few different tricks you can use to fix Preview when these problems crop up.
Related:
1. Force Quit Preview
Whether Preview is frozen or whether it's refusing to open an image file, the first step to take is to close the app and start it up again. This allows Preview to uncross its wires and start afresh, hopefully working better on your Mac this time.
The safest way to close an app is to click Preview > Quit Preview in the menu bar.
However, this may not work if Preview isn't responding. In that case, open the Apple menu and click Force Quit. Then select Preview from the list of open apps on your Mac and choose to Force Quit it; be warned, you'll lose any unsaved progress when you do this.
This should close down the app even if it had frozen.
After successfully closing Preview, try opening it again to see if it works now.
2. Restart Your Mac
If restarting Preview didn't work, try restarting your Mac instead. The principle here is essentially the same: Preview might be failing to open because your Mac operating system has started misbehaving.
The easiest way to fix most minor problems with macOS is to restart it, allowing the operating system to start up properly again.
Open the Apple menu and choose to Restart your Mac. Then wait for the computer to power off and on again.
If your Mac doesn't respond, you can force it to shut down by holding the power button. However, you'll lose any unsaved progress in all your open apps when you do this.
3. Update macOS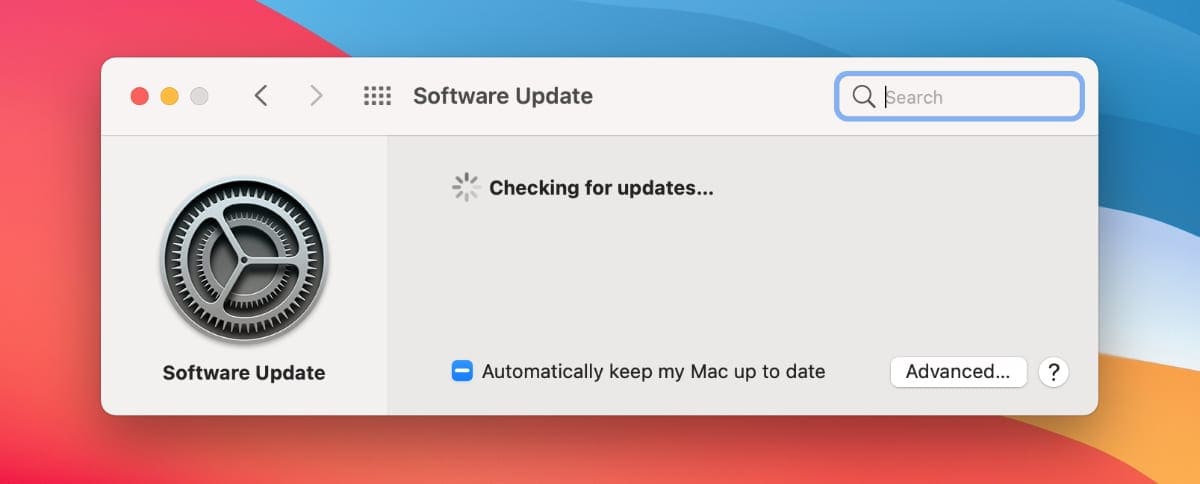 You might find that Preview still fails to open even after restarting your Mac. This might be happening as the result of a bug in macOS, which will still be present after you restart it.
The only way to fix software bugs is to update your Mac to the latest available software. This is because Apple frequently patches its updates to fix software bugs.
To update your Mac, open the Apple menu and click System Preferences > Software Update. This will search for the latest version of macOS that works with your Mac. Be sure do Download and Install any updates you find.
4. Test Preview With a New File
It's possible that the problem with Preview isn't actually a problem with Preview at all. Instead, there might be a problem with the file you're trying to open in Preview.
Occasionally, files get corrupted, which means they don't open properly or they cause all sorts of unexpected issues in apps that do open them.
The simplest way to test this is to try opening a different file in Preview. We suggest you export a web page as a PDF—in Safari, you can do this by going to File > Export as PDF. Then try opening that PDF file in Preview.
If this Preview opens this new file without any problems, then you know there's an issue with the file you were trying to use. We suggest recreating that file from scratch or restoring it from an earlier backup when you know it still worked in Preview.
5. Test Preview in Safe Mode
Sometimes other apps on your Mac might cause problems with Preview. This is especially common with apps that open in the background every time you log in or power up your Mac. We call these apps Login Items.
The easiest way to test this theory is to boot up your Mac in Safe Mode, which stops any Login Items from loading. Safe Mode also clears various temporary caches of data, which can also help it to work properly.
Open the Apple menu and choose to Shut Down your Mac. When it finishes powering off, press and hold the Shift button while you turn it back on to boot into Safe Mode.
From the login screen, you should see that it says Safe Boot in the menu bar.
If Preview works normally in Safe Mode, follow this guide to remove all your Mac Login Items. Then reintroduce the ones you need one at a time until you find out which one caused problems with Preview.
6. Delete Your Preview Preferences
Pretty much every app on your Mac saves a hidden Preferences List (PLIST) file, which contains all the data about your preferences and settings for that app. Usually, this only includes minor details like whether you had the Toolbar turned on or off in Preview.
Because these PLIST files constantly update, it's quite common for them to get corrupted, which could explain why Preview keeps throwing out error messages or failing to open.
When this happens, all you need to do is delete the PLIST file for a particular app, then open it again to create a new one.
To do this, open Finder, then select Go > Go to Folder from the menu bar. Type the file path below, then click Go to find your Preview PLIST file:
~/Library/Preferences/com.apple.Preview.plist
When you find your Preview PLIST file, drag it to the Trash to delete it. You may want to also create a copy of the file on your Desktop, to keep as a backup.
Restart Preview to make macOS create a new PLIST file.
7. Test Preview in a Different User Account

If Preview still fails to open, there might be a problem with your particular user account in macOS. Try logging into a different user account and testing Preview in that account instead.
If you don't have any other user accounts on your Mac, follow this guide to add a new macOS user account. You can always delete the account after you've finished testing.
If Preview works in a different user account, it means there's a problem with your particular account. This can be particularly difficult to troubleshoot as the problem could lie with one of your apps, documents, media files, or even your hidden system files.
We suggest you incrementally transfer your data to a new account, testing Preview all the time, to find out what makes Preview stop working.
If you transfer everything across and Preview still works, simply delete your original user account and start using the new one instead.
8. Back Up and Reinstall macOS
The last troubleshooting step you can take is to erase your Mac and reinstall macOS from scratch. This is an extreme step to take, so we only suggest it if you've already tried all the other suggestions and Preview still fails to open or work properly.
Before doing anything, make sure you back up your Mac to an external drive. Reinstalling macOS involves completely erasing your Mac, so if you don't do this, you'll lose all your data.
After backing up your Mac, follow this guide to reinstall macOS.
If Preview Still Doesn't Work, Use Another App
At this point, you've exhausted all your troubleshooting options. If Preview still fails to open, the only option left is to start using a different app.
Depending on the file type, there are several apps you can use to view images on your Mac, rather than Preview. The simplest way to quickly view a glance is to highlight it in Finder and press Space, to reveal a Quick View window.
Alternatively, lots of image types will open in the Photos app, where you can edit them to your heart's content.
Let us know in the comments which image apps you use when Preview fails to open. Or tell us how you managed to fix Preview on your Mac if you used a method we haven't mentioned here!