After installing macOS Monterey, many users noticed their external monitors would no longer display images via USB-C and HMDI connections. A strange "No Signal" alert may sometimes pop up on the monitor, forcing you to restart your devices. While this quick workaround may occasionally work, it's not at all practical. Let's see what else you can do to troubleshoot this problem.
Fix "No Signal" Alert After Upgrading to macOS Monterey
Unplug Your Monitor
Disconnect your external monitor and check if resetting the connection solves the problem. Remove the USB-C or HMDI cable and unplug your monitor. You need to unplug your monitor's power cable, don't just power cycle it using the On/Off button. Wait for two minutes to get rid of flea power. Then, plug your monitor back in, connect it to your Mac and check if the "No Signal" alert is still there.
Additionally, check your cable and make sure it's not frayed or faulty. Use a different cable and check if the alert disappears.
Lower DisplayPort Version
Try lowering your DisplayPort version from 1.4 to 1.2, and check if you notice any changes. Go to monitor settings and switch to DisplayPort 1.2. Then disconnect and reconnect the cable from your Mac to reset the connection. This should allow your monitor to capture signal output from your Mac.
As many users noticed, this issue often affects devices configured for Display Port Protocol v1.4. Most likely, Monterey is messing up protocol negotiation. Switching to DisplayPort 1.2 should fix the problem.
However, setting the DisplayPort version back to 1.4 fixed the glitch for some users. If downgrading to DisplayPort 1.2 doesn't fix the problem, go back to version 1.4 and check if you notice any changes.
Unfortunately, if your monitor only supports DisplayPort 1.1 and 1.2, switching between those may not make a difference.
Delete All WindowServer Files in Safe Mode
Unplug all the connectors, and restore your smart monitor to factory settings. Then, enter Safe Mode on your Mac, and go to /Library/Preferences.

Delete all the files that contain .windowserver in their name. Restart your Mac, connect your monitor and check if you're still getting "No Signal" alerts.
Use a MultiPort Adapter
If you own an M1 MacBook, consider buying a multiport adapter that's compatible with your current configuration. As a quick reminder, M1 Macs can't handle two external monitors. They natively support just one monitor. So, if you're getting a "No Signal" prompt when using a two-monitor configuration with your M1 MacBook, buy a Hyperdrive Dual HDMI Adapter to work your way around this limitation.
Roll Back to Big Sur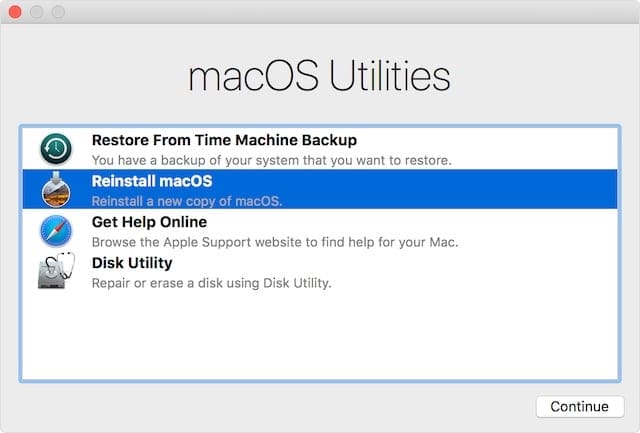 Well, if nothing works and you can't use a multiport adapter, consider downgrading to Big Sur. If you did not experience similar issues on Big Sur, rolling back should help you get rid of the "No Signal" alert. For more information on how to reinstall macOS, go to Apple's support page.
Conclusion
To sum up, if you're experiencing "No Signal" output issues on macOS Monterey, unplug your external monitor and downgrade to DisplayPort version 1.2. Additionally, delete all the .windowserver files in Safe Mode. If the issue persists, use a multiport adapter and roll back to Big Sur.
Which of these methods helped you solve the problem? Did you find other ways to troubleshoot this issue? Feel free to share your ideas in the comments below.