Just when you think that our smartphones could not provide any more usefulness, new features are released. This is especially true when you take a look at all of the AI advancements that have taken place over the last year. Google Lens on iPhone is just the latest of these advancements to make its way to our smartphones.
What is Google Lens?
Google Lens was initially introduced to the world at Google's yearly developer conference last May. The app was initially only available for Pixel 2 and Pixel 2 XL owners.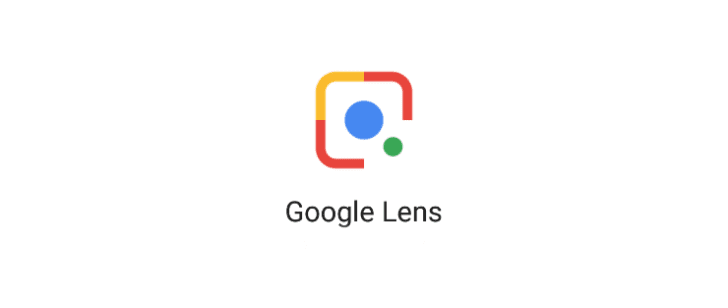 Lens is built using Google's AI image recognition technology, meaning that it should be able to identify just about anything that you may throw at it. This can come in handy if you're visiting a new location for the first time, or just want to learn more about something in general.
However, at MWC 2018 Google announced that Lens would be rolling out to more devices. This is where iOS users can join in on the fun.
Starting today and rolling out over the next week, those of you on iOS can try the preview of Google Lens to quickly take action from a photo or discover more about the world around you. Make sure you have the latest version (3.15) of the app.https://t.co/Ni6MwEh1bu pic.twitter.com/UyIkwAP3i9

— Google Photos (@googlephotos) March 15, 2018
Google has released a server-side update for the Google Photos which brings the Lens functionality. In order to be eligible, you'll want to make sure that you have the latest version of Photos installed (v. 3.15). From there, it's just a waiting game.
What Does Google Lens do?
So you may be asking yourself what can Google Lens actually do? Well, it's pretty simple and complex at the same time. Google states that you will be able to simply point your camera at various objects, and pieces of information will appear on your display.
Some key examples of this are as follows:
Identify and save addresses, emails, and phone numbers (business cards)
Identify landmarks and learn more information
Show reviews and ratings for a business
A few Google Lens tricks to know
Now that Lens is rolling out to iOS owners, we are now privy to using these features without feeling left out. In order to invoke Google Lens, you will need to head over to the Google Photos application.
From there, you need to open a photo that has already been saved in your library. A new icon will appear on the bottom of the screen, and this is how you activate Lens.
Scan Business Cards
An easy example of this comes after you take a picture of a business card that you need to save. Open the photo in Google Photos, tap the Lens icon, and then the photo will be analyzed.
After Google Lens works its magic, the contact information will be parsed and a pop-up screen will appear. This pop-up screen will show all of the important information and will allow you to automatically create a contact.
Add events to your calendar
Another useful feature of Lens is being able to quickly add events to your calendar. Say you're walking down the street and see a poster for an upcoming Open Mic Night or concert.
Simply take a picture of the poster, open the image in Photos, and let Lens do its magic. From there, Lens will allow you to add the event to your calendar, and then you can be sure that you won't miss that concert that you have been looking forward to. This is one of the coolest features of Google Lens!!
Check out the latest book reviews
This one is for the bookworms out there, but Lens also makes it possible to get more information about books on the go. If you're at your local bookstore, you can take a picture of a book that has caught your attention, but you're unsure of whether it's really good or not.
You can take a picture, open it up in Google Photos, and let Google Lens work its magic. After the image has been analyzed, you will be presented with different pieces of information about the book. These will include the author, title, and reviews that may have been published about the book.
Delete Google Lens activity
Now it's important to explain that Google is using the information from the Photos that you take for its own purposes. Luckily, Google makes it easy to delete any activity that you perform with Google Lens (along with other information).
In order to do so, follow these steps:
Navigate to My Activity
Find an event that you want to be removed
Tap the three-dot overflow button
Select 'Delete'
Once completed, that information will be scrubbed from your Google account, and will no longer show up on Google's servers. This is useful if you just don't want everything to be shared with Google.
What's new with Google Lens for iPhone in 2020
Previously, you would only be able to use Google Lens from within the Google Photos app. However, that's no longer the case as the feature has been added directly to the Google application.
In order to get started with Lens, just open the Google app on your iPhone. From there, you will see the search bar at the top. On the right-hand side, the Google Lens icon will be available. Just tap on that grant the app the necessary permissions, and you are taken to a new interface.
From here, there are a few options for you to interact with. At the bottom, the Search feature is automatically selected. Just point your camera at something around you, tap the icon and it will be analyzed. With this magnifying glass option, the objects are automatically analyzed, regardless of whether it's products, or text.
On the left-hand side, there are options to analyze text and to provide translations. With translations, you can tap the pop-up menu at the top to select which translations to make. On the right-hand side, you are provided with Shopping and Dining options.
But what is even more awesome is that you can import pictures from your Photos app. Then, Google Lens will analyze them and spit out various bits of information.
How well does it work?
Admittedly, we ran into a few issues when getting Google Lens to analyze various products. For example, when pointing the camera at the Magic Trackpad 2, Lens spit out information about binders and other nonsense.
But when lining it up with the MX Master 3, Lens figured out immediately what we were looking at. Rather hilariously, when trying to search for our AirPods Pro in the Nomad Leather case, we were provided with shopping suggestions for leather purses.
There is no guarantee that it will always work on the first try. But if you attempt to reposition the product or take a shot from another angle, you may get some better results. We would also recommend taking advantage of the flash capabilities that are found in the viewfinder. This will help to make sure that Lens is given as much detail as possible.
Give it a shot
Google Lens is starting to roll out to iPhone owners who have the latest version of Google Photos installed. This is a server-side update, meaning that Google is rolling out Lens to users in batches.
If you don't have the Lens icon yet, don't fret. Google has already confirmed that everyone with Photos installed should see the feature arrive in the next week or so.
Once Lens has arrived, be sure to give it a shot and you can see what Google has been working on in the AI department. Let us know what you think about Google Lens and if you could see yourself using this on a regular basis.
Andrew is a freelance writer based on the East Coast of the US.
He has written for a variety of sites over the years, including iMore, Android Central, Phandroid, and a few others. Now, he spends his days working for an HVAC company, while moonlighting as a freelance writer at night.