It feels like just yesterday, many Mac users were bemoaning the fact that there had not been any major updates or changes to the platform in years. Catalyst started the ball rolling and the Apple M1 chip has changed everything. Since then, we've seen all-new MacBook Pro models that actually bring back port selection, an incredible new addition in the Mac Studio, and an incredibly long-overdue update to the iMac. And macOS Ventura aims to completely change how you use macOS on a day-to-day basis.
Related Reading
macOS Ventura: Stage Manager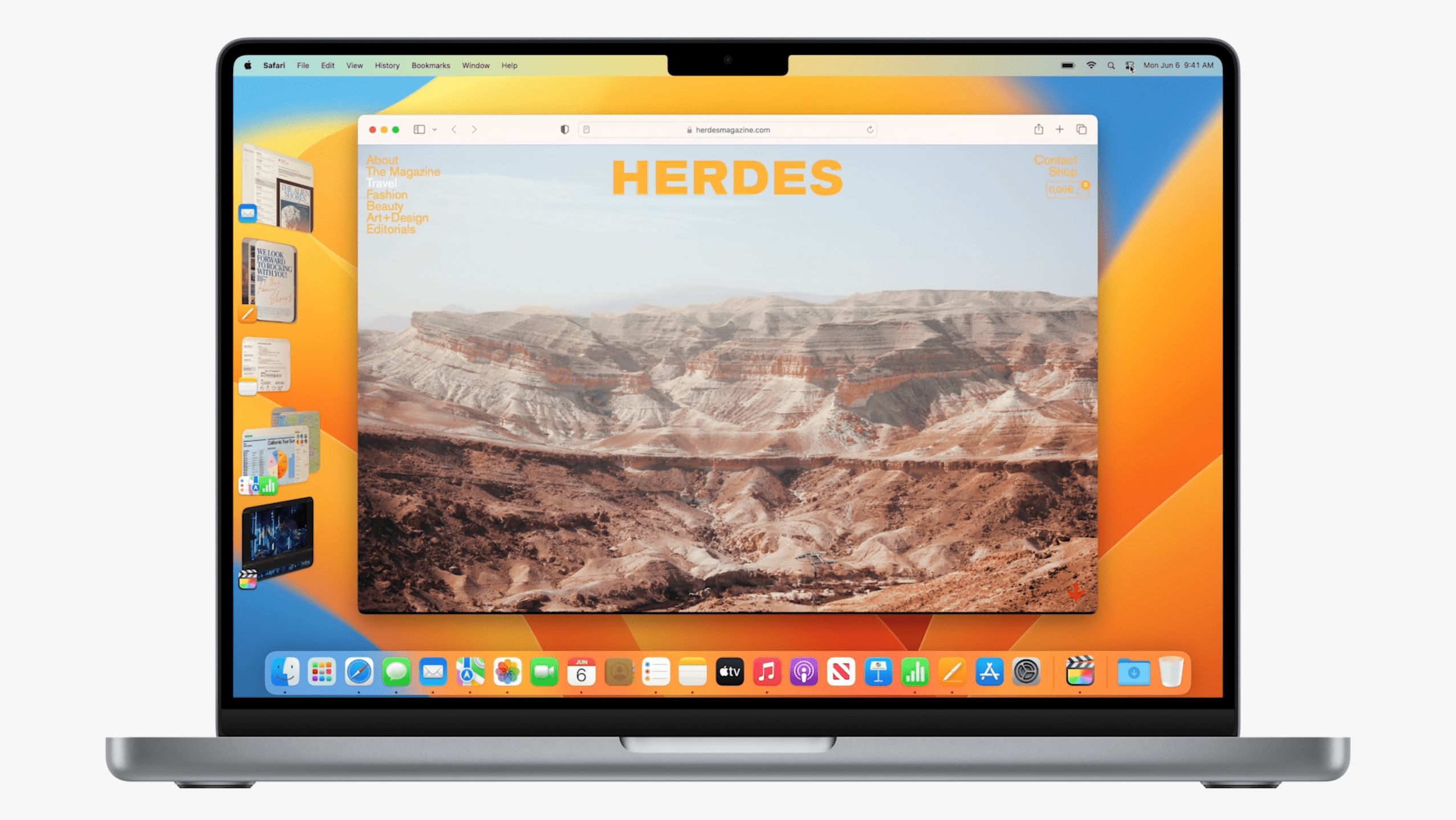 Just like its counterpart in the iPad Pro, macOS Ventura is getting Stage Manager. This is a new way to interact with the various apps that you have opened at any given time. Instead of dealing with a bunch of app windows overlapping with no clear method of organization, Stage Manager aims to fix that for you.
All of your recently-opened apps will appear on the side, with a single app focused in the middle of the screen. From there, you can tap on different apps to replace them, or you can create stacks of apps to "create your ideal workspace". These different windows can be rearranged and resized, making it simple and painless to multi-task.
Something that helps Stage Manager separate itself on the Mac compared to the iPad is its integration with Mission Control and Spaces. Apple didn't share this during the WWDC '22 Keynote, but Stage Manager on macOS Ventura will work easily with those features allowing you to "arrange your windows apps however you want to view them".
macOS Ventura: Spotlight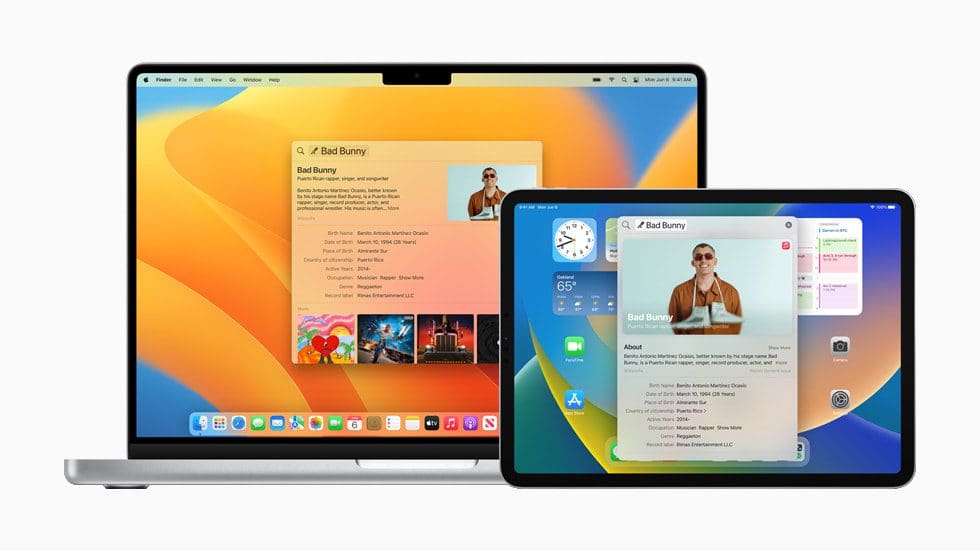 If you thought that Mail needed an update, then you definitely thought an update for Spotlight was long overdue. With macOS Ventura, Spotlight now offers an "enhanced image search", providing results right from Spotlight, even those from a web search. Live Text integration means that you can search for an image based on the text inside it, without needing to open another app.
Spotlight has also been slightly redesigned, offering "richer search results", along with the ability to quickly preview files just by pressing the Space bar (Quick View). And you finally won't need to rely on third-party Spotlight replacement apps just to run Shortcuts. macOS Ventura now makes it possible to perform various actions, including setting a timer, running a shortcut, starting a Focus mode, and more.
macOS Ventura: Mail
Mail has long been in need of an update across all of Apple's devices, and it's finally here. With Mail on macOS Ventura, iOS 16, and iPadOS 16, search has been vastly improved. Now, as soon as you start typing, Search will begin providing potential results and suggestions. This expands to typos and misspellings, as it will fix the typo for you, or provide results that are closest to what it thinks you meant.
Other new features coming to the Mail app include the ability to unsend an email in a specific amount of time, schedule emails to be sent, or get a reminder when you need to come to a message later on. Rich links also are now supported in the Mail app, and you'll even see a prompt if you meant to send an attachment but forgot.
macOS Ventura: Gaming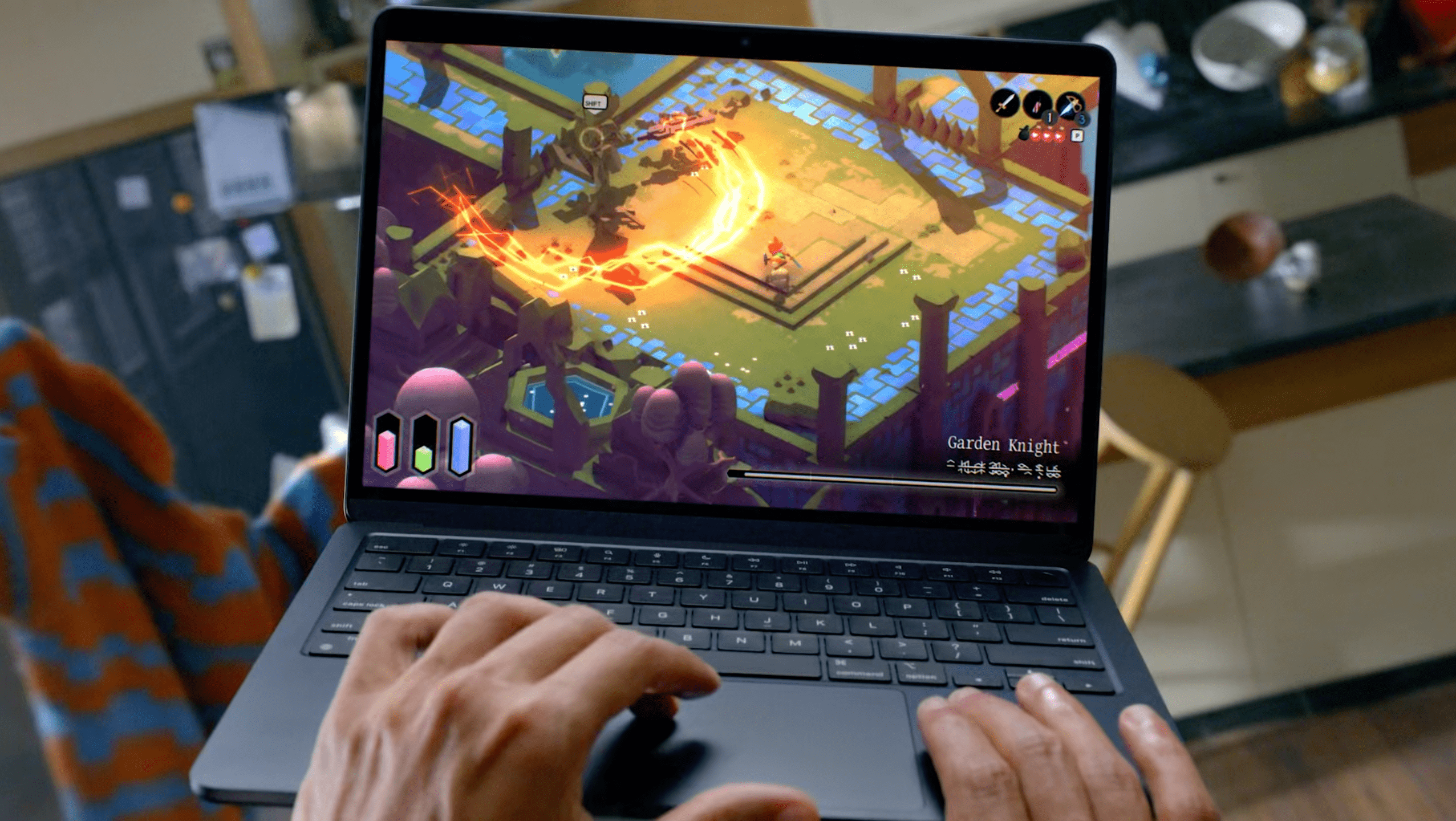 One of the reasons that many people still rely on consoles or have an old Windows PC hanging around is for gaming. Needless to say, outside of Apple Arcade, gaming hasn't been much of a selling point for Apple's lineup of macOS computers. And honestly, it's a shame considering the raw power and performance provided by the M1 chip, and now the M2. But during the WWDC 2022 Keynote, Apple shared that Metal 3 is on the way, which provides upscaling tools that are capable of rendering better graphics without impacting performance.
It was even announced that Resident Evil Village and No Man's Sky are coming to macOS later this year, likely coinciding with the final release of macOS Ventura. these are definitely AAA games, and while they are not brand new (i.e. Elden Ring), it was definitely a shock to find out we're getting some really great games on the Mac. We're hoping that bringing those developers onboard will entice others to start creating and/or developing AAA titles that can be played on Steam or just on the Mac in general.
Bonus Pick: Apple M2
This one's kind of cheating, as the M2 really has nothing to do with the release of macOS Ventura. But we couldn't pass up on the chance to mention it. Apple's M1 series of processors have revolutionized the Mac, and putting it right up against the best of the best Windows computers. Performance gains won't blow your mind in the same way that the M1 chip did, but a 20% boost in performance, is still quite an incredible feat.
And what device is the Apple M2 coming to first? The MacBook Air (2022). While we're still awaiting the arrival of an Apple M-powered Mac Pro and a revamped Mac Mini, the MacBook Air is the perfect laptop to kick off the M2 lineup. The previous-generation MacBook Air was the first device to be powered by the Apple M1, and we've since seen what's happened with other Apple devices. There are many who still consider the 2020 MacBook Air to be the best "bang for the buck" laptop on the market, but we're excited to see how the M2-powered MacBook Air improves upon that success.
What Are You Excited For?
Arguably, macOS Ventura is getting lost in the sauce, compared to the changes coming to iOS 16, iPadOS 16, and watchOS 9. But the truth is that there are quite a few new features coming to compatible-Mac computers this fall, all of which aim to provide an even better experience. Let us know what your favorite new features are, and whether you plan on upgrading to the new MacBook Air or are waiting for something else.
Andrew Myrick is a freelance writer based on the East Coast of the US. He enjoys everything to do with technology, including tablets, smartphones, and everything in between. Perhaps his favorite past-time is having a never-ending supply of different keyboards and gaming handhelds that end up collecting more dust than the consoles that are being emulated.