Can't locate your previous app purchases after updating to iOS 11? Does it seem like iOS 11 made all your purchases invisible? Quite a few users are having a hard time finding their purchases apps on iOS 11 App Store. The good news is that The Purchased tab in the iOS 11 App Store hasn't disappeared, it's just moved!
Not only did Apple completely redesign the App Store in iOS but they have also removed apps entirely out of iTunes 12.7.
Quick Tips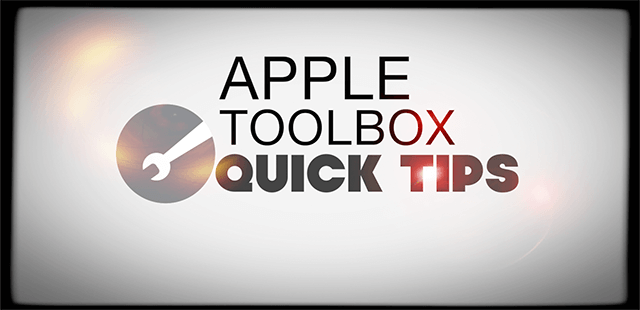 Follow These Quick Tips to Find All Your App Purchases in the iOS 11 App Store
Tap Your Account Details in the App Store and tap the Purchased option
RELATED:
What Happened to the Purchase Tab?
In earlier iOS versions (iOS 10 and earlier,) it was easy to locate all of your previously purchased apps in the bottom App Store tab bar or on your list of app updates. But with iOS 11, things are different.
There are many times when you need the ability to re-download apps that you had previously purchased. This option is still there but the navigation to reach your purchased apps has changed in iOS 11.
How To Find Purchased Apps on iOS 11 App Store
To access your previously purchased apps, tap on App Store to Open it.
Next, tap on Today tab on the far left-hand side at the bottom menu

Or tap any of the App Store tabs except the search tab

Then, Tap on your User Account Icon at the top right-hand corner of the screen. The icon might look like a silhouette headshot of a person (as in the example above), or it might be a picture you uploaded to identify you. 
Now, access your previously purchased apps from the Purchased option in this menu. This shows all your purchases as well as any apps that you purchased as well as apps from your Family Purchases, if applicable.
Scroll through the list of the purchased apps or type in the name of an app in the Search bar to locate a specific app.
Want to Hide an App Purchase?
If you share a device with a spouse, parent, or friend or are using a company's device and want to hide some of your app purchases from any prying eyes, there's an easy way to do that!
Locate the app in question and then simply swipe left on the app and then tap the red Hide button–that's it! 
And just so you know, hiding an app doesn't cancel its subscription!
Redownload a hidden iOS apps
Open the App Store app then tap Today
Tap your User Account icon then tap your Apple ID

Enter your Apple ID password if requested (or Touch ID/Face ID)

Scroll and tap Hidden Purchases (under iTunes in the Cloud section)
Find the app that you want to re-download and tap the cloud icon
How To Edit / Remove the iMessage App Drawer in iOS 11
Speaking of App Store, many users are having a little hard time adjusting to the new layout of the iMessage. The iMessage shows the App drawer with the keyboard.
If you do not like the App Drawer, you can simply turn it off by pressing and holding on the App icon as shown below. This will remove it from your iMessage screen.
You can also choose to customize the App Drawer. Scroll the App drawer to the left and tap on" …". (More). 
Next, Tap on the Edit button at the top right of the screen. Here, you can remove the different Apps from your favorites. When you remove all of them, it shows you the App Store icon and More (…) at the bottom of your screen
We hope that you found these quick tips helpful!