For the second year in a row, Apple has made the conscious decision to ditch the included charger in the box. This comes after the company started doing so with the release of the iPhone 12 last year, and the trend continues with the iPhone 13. If you're upgrading from the iPhone 12, you should have no issues with your current charging situation. However, if you are upgrading from an older iPhone, you'll want to make sure you have the one of the best iPhone 13 chargers.
Related Reading
Where's the iPhone 13 charger?
Along with removing the EarPods from the box, Apple ditched the included 5W charging brick with the iPhone 12. Since then, we've seen other smartphone makers follow suit, all of which claim something different. Apple's official reasoning for not including a charger in the box has to do with "protecting the environment". But in reality, it all comes down to money as slimmer packaging means cheaper shipping costs. Plus, deciding to just get rid of the included charger altogether makes it so Apple can sell its 20W charging brick that works with the iPhone, iPad, and MagSafe chargers.
How Fast Can The iPhone 13 Charge?
While there were rumors that Apple was going to speed up the charging a bit with the iPhone 13, that's not the case. Instead, we have the same 20W charging speeds when using a cable and a charging brick. According to Apple, this provides a 50% charge in just 30 minutes, the same as last year's model.
We were really hoping to see faster MagSafe charging speeds, but alas, it just wasn't meant to be for the iPhone 13. What you end up with is 15W speeds when using a MagSafe-compatible charger, or 7.5W charging speeds when using a traditional wireless or "Qi" charger.
The Best iPhone 13 Chargers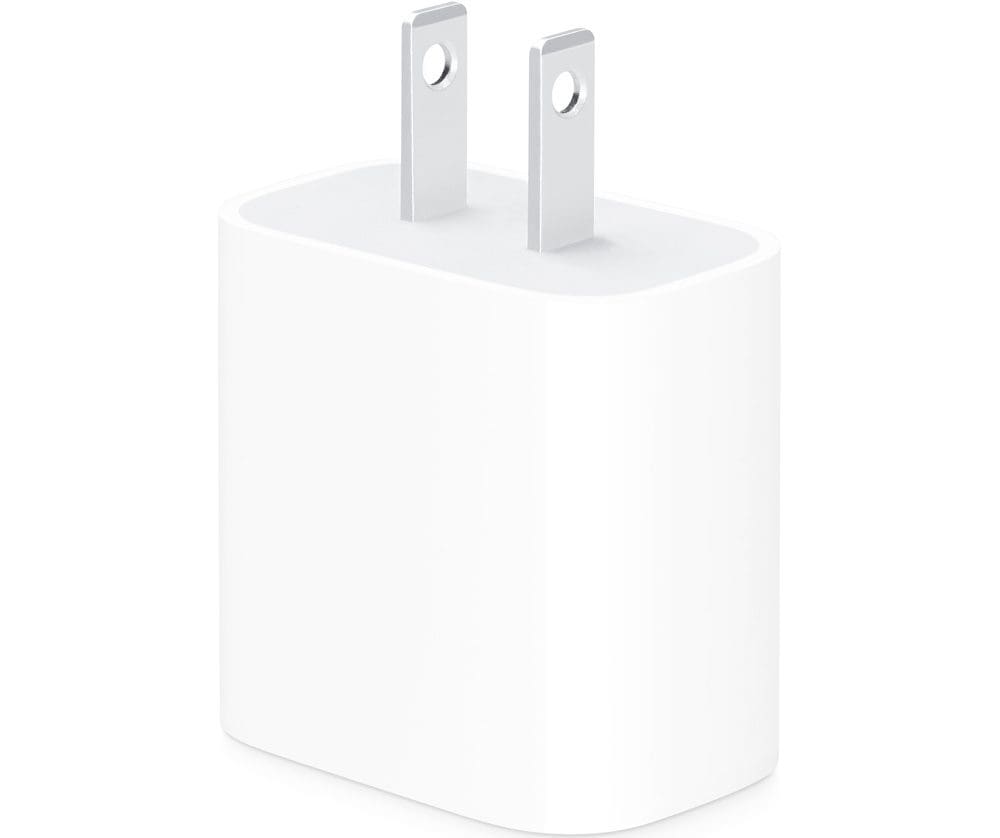 The decision to go with Apple's own 20W USB-C Power Adapter is a pretty obvious one. That's because this not only provides the best compatibility with the iPhone 13, but also is the ideal solution for those who want to use a MagSafe charging puck. While there are other great options when looking for the best iPhone 13 chargers, the Apple one is likely the best for most people.
The Anker Nano Pro is Anker's latest charging brick to be released, and it's just in time for consideration of being one of the best iPhone 13 chargers. You'll get 20W speeds courtesy of the USB-C port, an 18-month worry-free warranty, and there's even a built-in "ActiveShield safety system" to make sure that your iPhone and the Nano Pop don't end up overheating.
If you want something just a little bit more robust, then the Anker Nano II is a great pick. This charger provides up to 30W charging speeds, while being almost 60% smaller than Apple's own 30W USB-C charging brick. And it gets even smaller thanks to the fact that you can fold up the prongs, helping to save a bit of space when traveling.
The Best iPhone 13 Chargers With MagSafe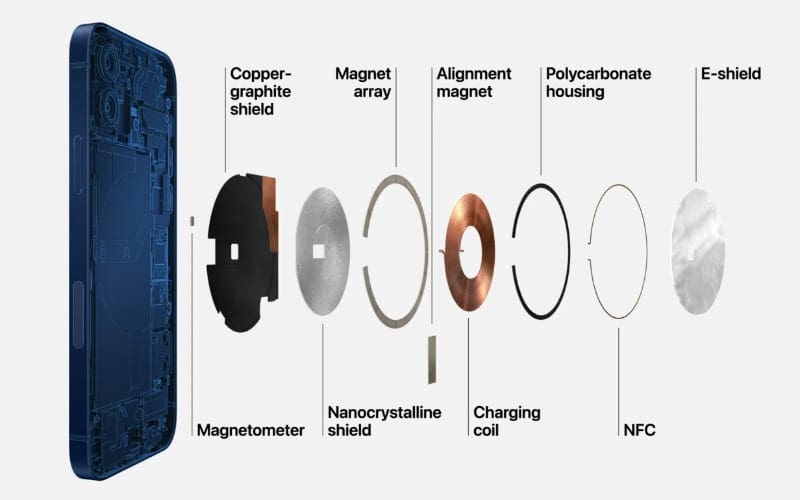 Ditch the wires and go MagSafe, you won't regret it. But you'll need to get the Apple MagSafe Charger if you want to do it. The magnets align perfectly, even when using a MagSafe compatible case, so you'll never find yourself waking up to an iPhone that didn't charge overnight because the wireless charger was misaligned.
When it comes to traveling, it would be extremely annoying to have to remember both a charger for your iPhone and a charger for your Apple Watch. Thanks to the MagSafe Duo Charger, that's no longer an issue, as you'll only need a cable and a charging brick. The MagSafe Duo folds in half for easy storage, and can even be used just as a MagSafe charger if you don't need to juice up your Watch.
In our testing, we found that the Anker PowerCore Magnetic 5K was arguably the best portable MagSafe charger. This makes it a perfect candidate to be one of the best iPhone 13 chargers with its 5,000mAh capacity, LED indicators, and several different fun and unique colors to choose from.
Although it's not our favorite MagSafe portable charger, the Apple MagSafe Battery Pack will likely be the best option for many. It doesn't have the largest capacity out there, but it will still get you enough juice to last you through the day. Plus, it can also be used as a wireless charger for your AirPods, and supports passthrough charging.
Rounding out our favorite picks for the best iPhone 13 charger is the Mophie Snap+ Juice Pack Mini. This also features a 5,000mAh battery capacity, along with making use of MagSafe to line up perfectly on the back of your iPhone. But the real power of the Snap+ series of accessories is the included Snap adapter. With this, you can essentially make any smartphone compatible with MagSafe accessories, including some of the best Android phones.
We Need More MagSafe
Wireless charging is just something that many of us simply can't live without anymore. And the same is becoming true for MagSafe chargers. However, we would love to see more MagSafe chargers released in the coming months now that the iPhone 13 has been announced.
Apple only recently introduced the MagSafe Battery Pack, but it would be pretty awesome to see a larger capacity Battery Pack introduced. Or maybe even just provide a few more color options to go pick from. Nevertheless, you can't go wrong with any of the above options if you're looking for the best iPhone 13 Chargers. Let us know in the comments what your favorite charger is and why!
Andrew is a freelance writer based on the East Coast of the US.
He has written for a variety of sites over the years, including iMore, Android Central, Phandroid, and a few others. Now, he spends his days working for an HVAC company, while moonlighting as a freelance writer at night.