Buying an iPhone, even an older generation handset, doesn't come cheap with some of the newest models now going for over $1,000. That cost could go up significantly if you break the screen accidentally. And, yes, that can happen easily if you don't have a case on your phone.
When your iPhone display gets broken, here's what to do.
Related:
Invest in AppleCare+ for your iPhone
Warranties for electronics are often crapshoots at best. When it comes to iPhones, however, getting an AppleCare+ warranty at the time of purchase is a good idea, especially when you consider what you might have to pay without it.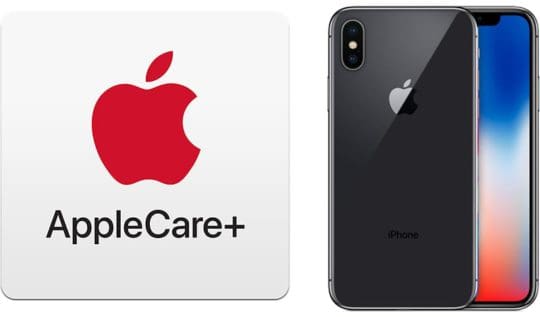 If you have a broken iPhone screen and you have AppleCare+, the repair cost is $29. Without the warranty, that number could skyrocket up to $279 depending on your iPhone model. (Other hardware damages cost $99 to repair with AppleCare+ and up to a whopping $549 without.)
Luckily, Apple has made it much easier to purchase AppleCare+ for your new iOS devices, including iPhone and iPad. You can pay the full amount within the first 60 days of your iPhone purchase or make payments every month. With AppleCare+, your one-year limited warranty is extended by two years and includes free technical support. The limited warranty that comes with every iPhone doesn't cover screen damage.
For the iPhone 7 and 8: $129 for AppleCare+, $199 for AppleCare+ with Theft and Loss
iPhone 7 Plus and 8 Plus: $149 for AppleCare+, $249 for AppleCare+ with Theft and Loss
For the iPhone XS and XS Max: $199 for AppleCare+, $299 for AppleCare+ with Theft and Loss
iPhone XR: $149 for AppleCare+, $249 for AppleCare+ with Theft and Loss
Repairing your broken iPhone screen
What's the damage?
Screen damage comes in many forms. Your iPhone display might shatter, for example, in which case you can't use your device, or maybe it only has a hairline scratch. If it's the latter, you should take your iPhone to an Apple retail store for repairs — even if you don't have AppleCare+.
Sometimes, but certainly not always, Apple will replace a screen for free when it's a minor repair. They'll let you know the costs before making any repairs.
Make an appointment with Apple.
If you have AppleCare+, there's no reason not to have your phone repaired by the mothership. You can either make an appointment at your local Apple retail store or send your phone away for repair. When choosing the latter, it can take one week or before your iPhone gets returned. If you elect to have your screen fixed at a retail store or authorized service provider, it's usually fixed the same day.
Of the various options, Apple charges the most for repairs if you don't have an AppleCare+ contract. By contrast, it's almost certainly the least expensive option if you do have the warranty. Regardless, the company stands by its work if there is a problem in the future.
You can schedule an appointment through the Apple Support app or from the Apple Support website.
Use a third-party vendor for broken iPhone screen.
Until early 2017, having a third-party vendor repair your iPhone's screen would have voided the device's entire warranty. That's no longer the case as Apple retail stores, and authorized service providers can now accept handsets for repair that have a third-party display installed.
Should you? Previously, I would have steered clear of recommending third-party iPhone screen repairs. However, now that Apple's stance has changed, I'm more open to this.
A few years ago, I needed my phone screen repaired and had planned on having it done at the local Apple retail store. Unfortunately, I hadn't purchased AppleCare+ service for the device, so the job was going to cost me around $150. Because the wait time for the repair was going to exceed two hours, I ended up getting the screen replaced at a kiosk at the same mall just outside the Apple retail store.
I was happy with the service they provided and ended up saving around $30. The new screen looked identical to the one it replaced and during the final three months of ownership, I experienced no problems with the screen or iPhone itself.
Despite this, keep in mind that replacement screen quality varies. In other words, if it sounds like an unbelievable deal, don't take it.
Mail-in services
Companies like iResQ have become popular in recent years by offering mail-in repair services for electronics. Typically, these companies charge less than Apple does (when you don't have a warranty) and are worth considering. When deciding whether to go this route, be sure to discuss the price, how long it takes, and whether the work comes with a guarantee. Also, add insurance to your shipment if it isn't provided by the company.
You should also find out where the repair will occur. Depending on the location, your shipment back could be delayed.
Try companies that do at-home repair.
Companies like Puls offer at-home repair for electronics like iPhones. These services vary by location, including the prices. Puls certifies each of its technicians are "carefully vetted and screened." Contact them for more information.
Naturally, the benefit of taking this approach is that the technician comes to you. Plus, there's no wait time, meaning you won't be without your phone for long.
Don't do this yourself!
Replacing your own iPhone screen isn't recommended as the process has become much more difficult over the years. The delicate process now involves a special tool and the removal of tiny components and cables inside the phone. If you make a mistake, your phone won't work, and it will still need to be repaired!
The bottom line: Don't do this yourself.
A final word …
Before getting your iPhone repair, Apple suggests backing up your data (if possible) using iCloud. Additionally, to service your iOS device, the Find My iPhone feature will need to be temporarily turned off. You should also make sure you're using the latest iOS version.
Who do you use for iPhone repairs? Let us know in the comments below.