You expect some apps to take up a lot of storage. But what happens when an app that shouldn't be hogging up the precious storage space on your iPhone actually is? Luckily, the fix is pretty simple. Here's how to easily clear out an app that's taking up too much storage, as well as a few other related tips.
Related
The simple solution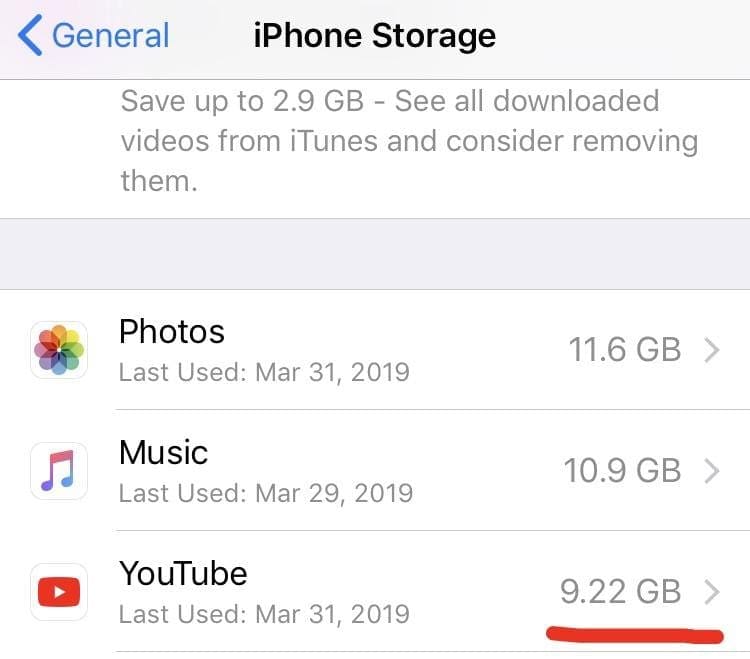 If you want the simplest, barebones answer to dealing with this issue, it's this: delete the app and reinstall it.
In the majority of cases, excessive use of storage on an app is due to its cache. Over a long period of time, that cache could grow to an unnecessarily large amount. It isn't supposed to, technically. But it can happen, particularly on data-heavy apps that you use daily. Apps like YouTube or Podcasts come to mind.
Apple, unlike Android, doesn't let users delete the cache of an app on iOS. To actually "clear out" the junk data, you'll need to delete the app and reinstall it from the App Store.
What about app data?
Be warned that, depending on the app, you may lose some app data in the process. That could include settings and preferences, some in-app purchases, or previously saved progress for games.
Luckily, many apps are account-based, so you can easily get settings and progress back. Also keep in mind that most App Store apps will let you redownloaded in-app purchases.
Other app storage tips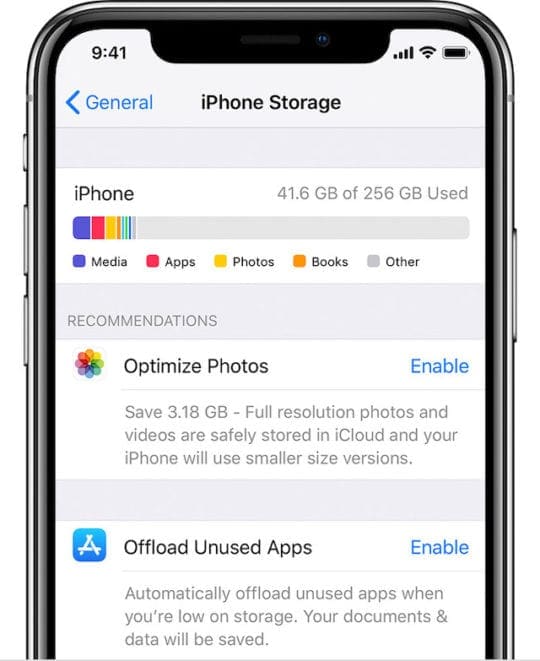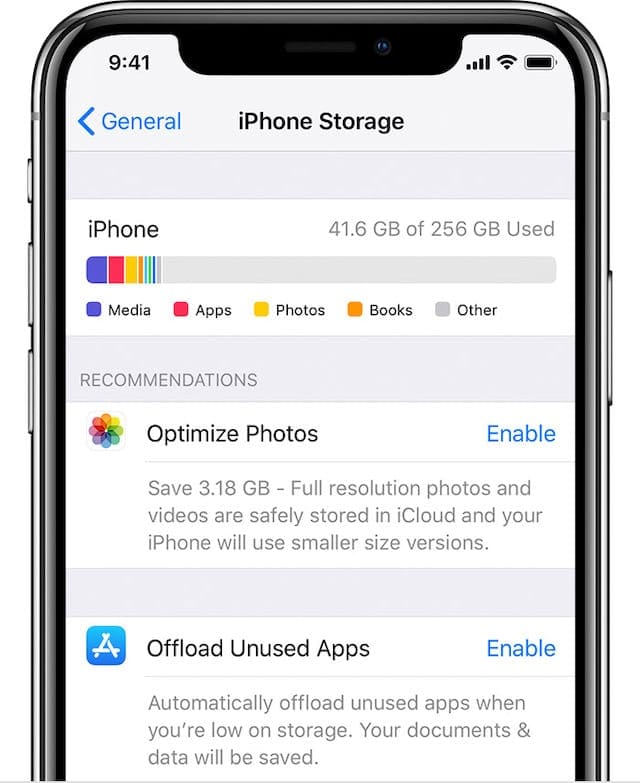 If the issue persists, then you may want to look at the more in-depth answers below.
Cannot take photos on iPhone, storage full
The Photos app is a whole different thing! For most users that have the latest iPhones with tonnes of storage, this is not an issue. For users who have older iPhone with limited storage, you are constantly juggling to clear storage so that you can use your iPhone camera to shoot photos and videos.
We looked at this issue and developed a detailed guide that walks you through some of the clever tips around managing your iPhone storage. Please take a look and explore ways to save storage on your iDevice.
Check for downloaded content
An underlying cause of data usage could be downloaded content — basically, anything you can access offline. Some common offenders are YouTube videos, Spotify songs, and Podcasts. In the latter case, the first-party Podcasts app is set to automatically download all of the latest podcasts that you are subscribed to.
Depending on the content, this can eat up storage extremely quickly. To delete content that's been downloaded on your device, you'll generally need to open the specific app and navigate to the offline content settings menu. Look up instructions for the particular app you're having trouble with.
Clear your browser caches
While iOS doesn't normally allow users to delete their app's caches, there is one exception: browsers. Popular options like Safari and Google Chrome do allow you to clear out a cache while in the app.
For Safari, just go to Settings —> Safari —> Advanced —> Website Data. Swipe to delete excessive cookies or other data. For Google Chrome on iOS, open Chrome and tap the three-dot menu in the corner. Then, tap on History and the red Clear Browsing Data … button.
Consider offloading apps
If you're concerned about losing progress or important settings on an app, you may consider offloading it. It's a new feature that Apple has added in iOS 11. Basically, it lets users "delete" an app while keeping its data and settings on your device.
Just go to Settings —> General — iPhone Storage. You should see a prominent option to enable automatic offloading. Otherwise, just tap on any app in the iPhone Storage menu and select the Offload App option. Of course, if an app's documents and data are eating up storage, this solution might not help.
Contact the app developer
If an app is using up an unnecessary or otherwise large amount of storage and deleting it hasn't helped, it may be due to an underlying process or a bug.
In these cases, it may be best to try and find an alternative for that app. If that isn't possible, then contact the app developer and alert them to the problem.
We hope that you found the tips useful and informative. Please let us know if you have any questions via your comments.
Mike is a freelance journalist from San Diego, California.
While he primarily covers Apple and consumer technology, he has past experience writing about public safety, local government, and education for a variety of publications.
He's worn quite a few hats in the journalism field, including writer, editor, and news designer.