The older that iOS gets, the more mature it becomes as Apple continues to add new features. One big focus has been providing more control over different aspects of your device, including how long you can use apps and restrict volume control.
Related Reading
It seems that while Screen Time has been a great addition, there are still some quirks. Users have found that specific controls are not exactly tailored as one would expect. However, thanks to the beauty of iOS, there are still ways to get things done.
How to restrict volume controls from headphones or Bluetooth speakers
The process for restricting volume controls itself, is pretty easy. Especially if it's just for an app like Apple Music, as you can just head into the Settings app and adjust everything.
Open the Settings app on your iPhone or iPad
Scroll down and select Music
Tap on Volume Limit
Set limit
Toggle Sound Check to the On position
Now that a Volume Limit has been set, you will need to make sure that you restrict volume control completely. Here's what you'll need to do: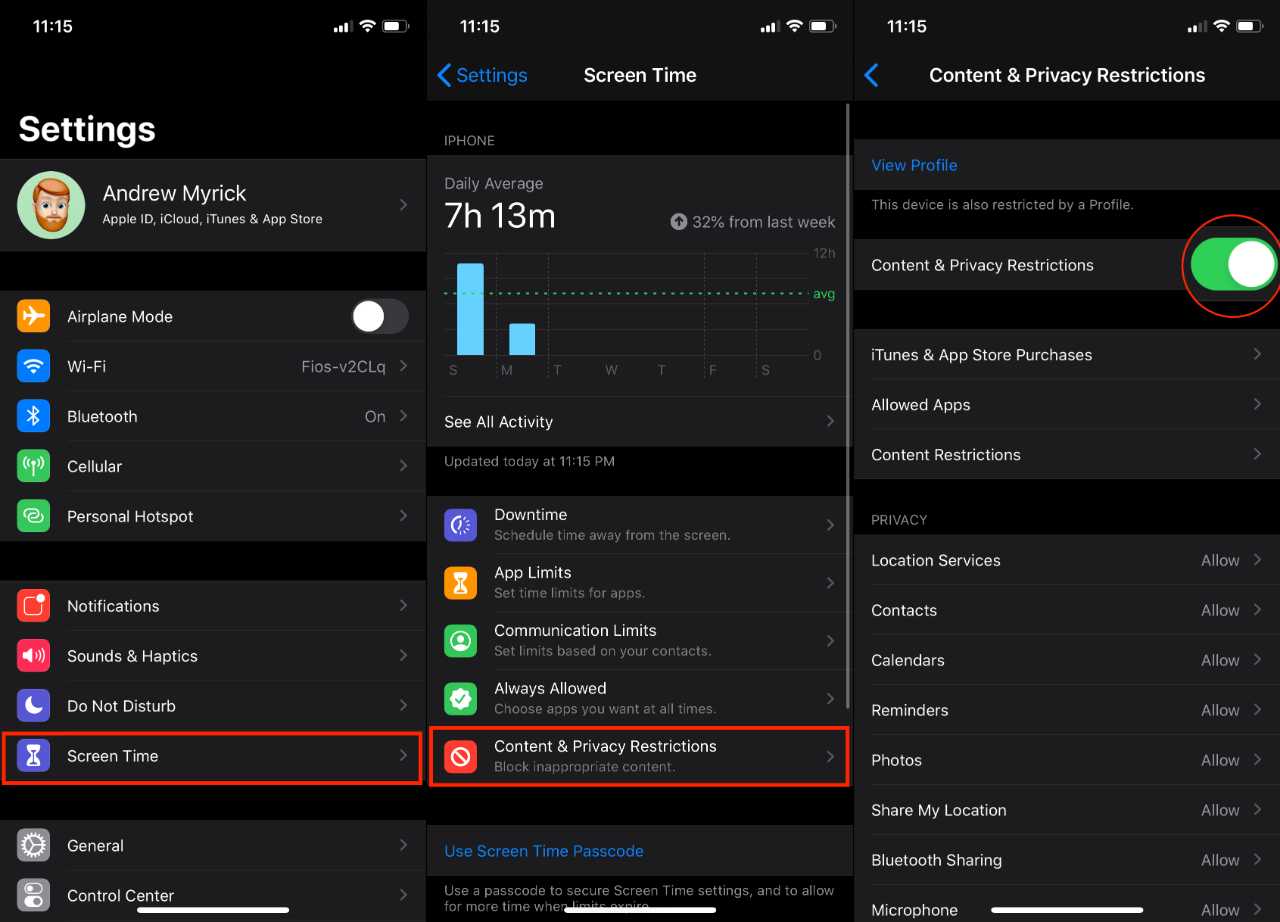 Open the Settings app on your iPhone or iPad
Scroll down and select Screen Time
Tap on Content & Privacy Restrictions
Toggle this to the On position and tap Volume Limit
Tap Don't Allow
Restart your device and verify that the setting is enabled
If everything is correctly set up, you should not run into any more issues with volume levels with headphones or Bluetooth speakers.
Limit volume on built-in speakers
While it's great to be able to restrict the volume of media playback from headphones and Bluetooth speakers, that doesn't solve everything. The other "problem" that you may face comes when your children are using the device's built-in speakers.
Take advantage of Guided Access
For those instances, you'll need to take a deeper dive into Guided Access which is found under Accessibility. Here's what you can do to limit volume controls for the built-in speakers.
Set up Guided Access
Before getting started, you will need to ensure that Guided Access is enabled and set up properly. Here's what you'll need to do: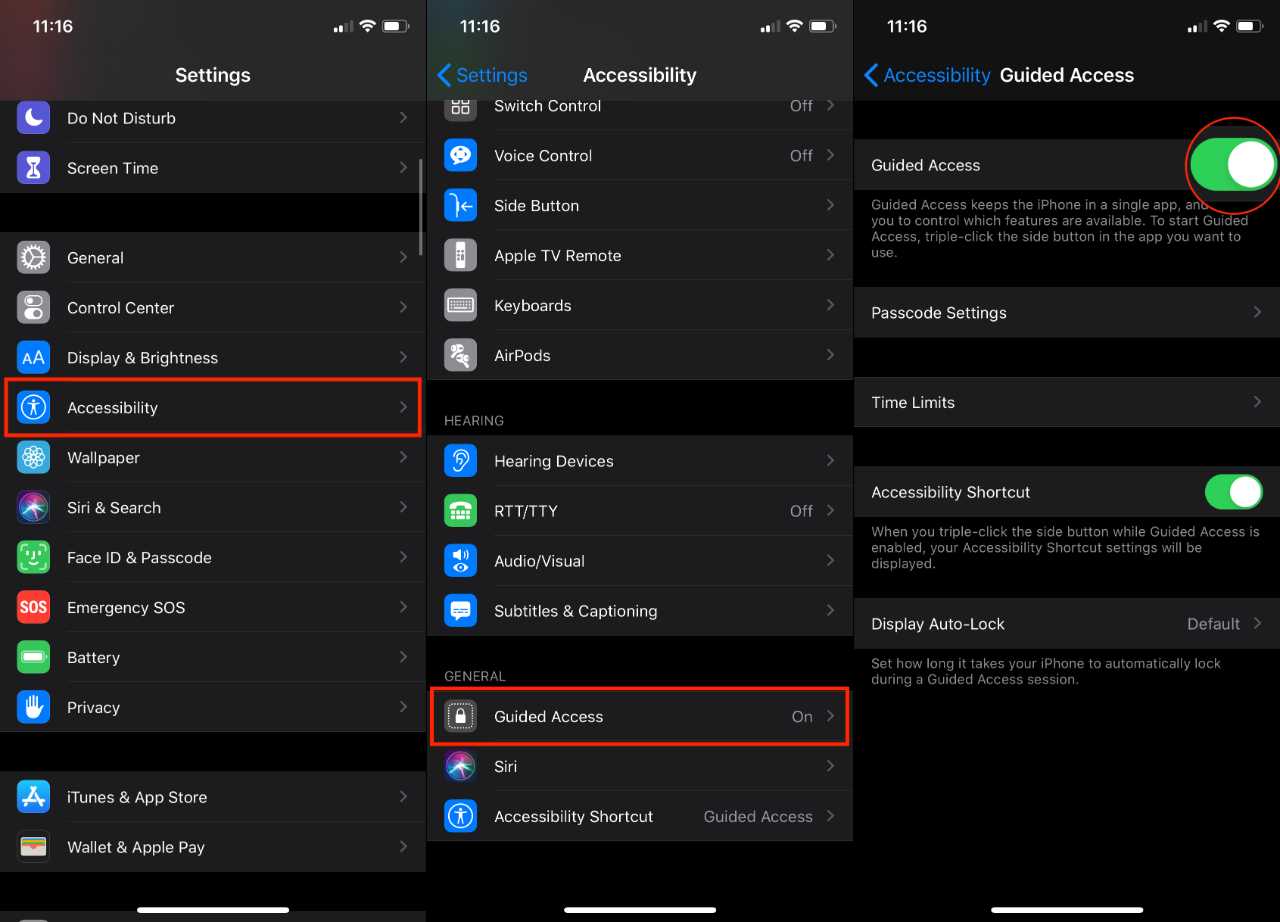 Open the Settings app on your iPhone or iPad
Scroll down and select Accessibility
Locate Guided Access and tap on it
Toggle Guided Access to the On position
After turning Guided Access on, you will want to set up a passcode that is different from your normal passcode. This will pop up a notification when something behind Guided Access is trying to be changed and you need to override it.
From the Guided Access settings, tap Passcode Settings
Select Set Guided Access Passcode
Enter the passcode, and then confirm
From here, you are also provided with the ability to turn on either Face ID or Touch ID. Once the passcode has been entered, the Guided Access session will end.
Before leaving this settings panel, you will want to make sure that you can use this with the Accessibility Shortcut. There is a toggle under Time Limits that you will need to turn on before moving forward.
When enabling the Accessibility Shortcut, you will be able to quickly enable Guided Access by triple-clicking the Side Button. For those who are on older iPhone's and iPad's with the Home Button, triple-click the Home Button instead of the Side Button.
Start and end a Guided Access session
Now that Guided Access has been set up, including the Accessibility Shortcut to enable it, you'll need to actually activate it.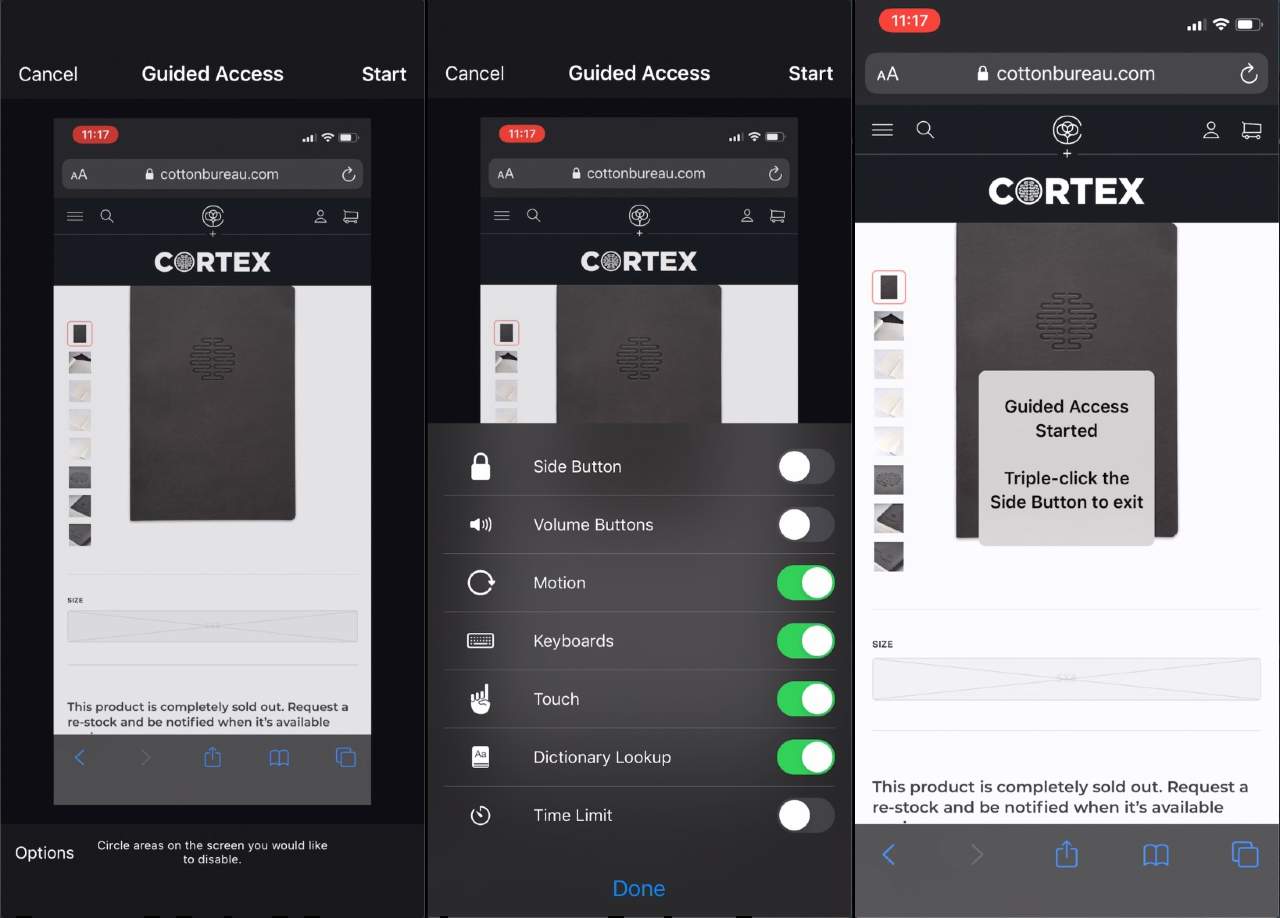 Open the app that you wish to use
Triple-click the Home or Side Button on your device
Circle the areas that you wish to disable, if applicable

You can drag and re-size the "mask" to make sure that the correct areas are disabled
Tap Options in the bottom left-hand corner
Choose from the following:

Side Button
Volume Buttons
Motion
Keyboards
Touch
Time Limit
Tap Done
Tap Start in the top right-hand corner
It's unlikely that you will want to keep using Guided Access for yourself after your kids are done watching videos. Here's what you will need to do in order to end the session:
If on an iPhone X or later:

Double-click the Side Button and unlock with Face ID (if enabled)
Triple-click the Side Button, and then enter the previously-created Guided Access passcode
On older models:

Double-click the home button to unlock using Touch ID (if enabled)
Triple-click the Home Button and enter the previously-created, Guided Access passcode
What else can you do?
At the time of this writing, there is not much else that you can do if the above steps don't work. However, there is one third-party app that seems to help fix any additional issues.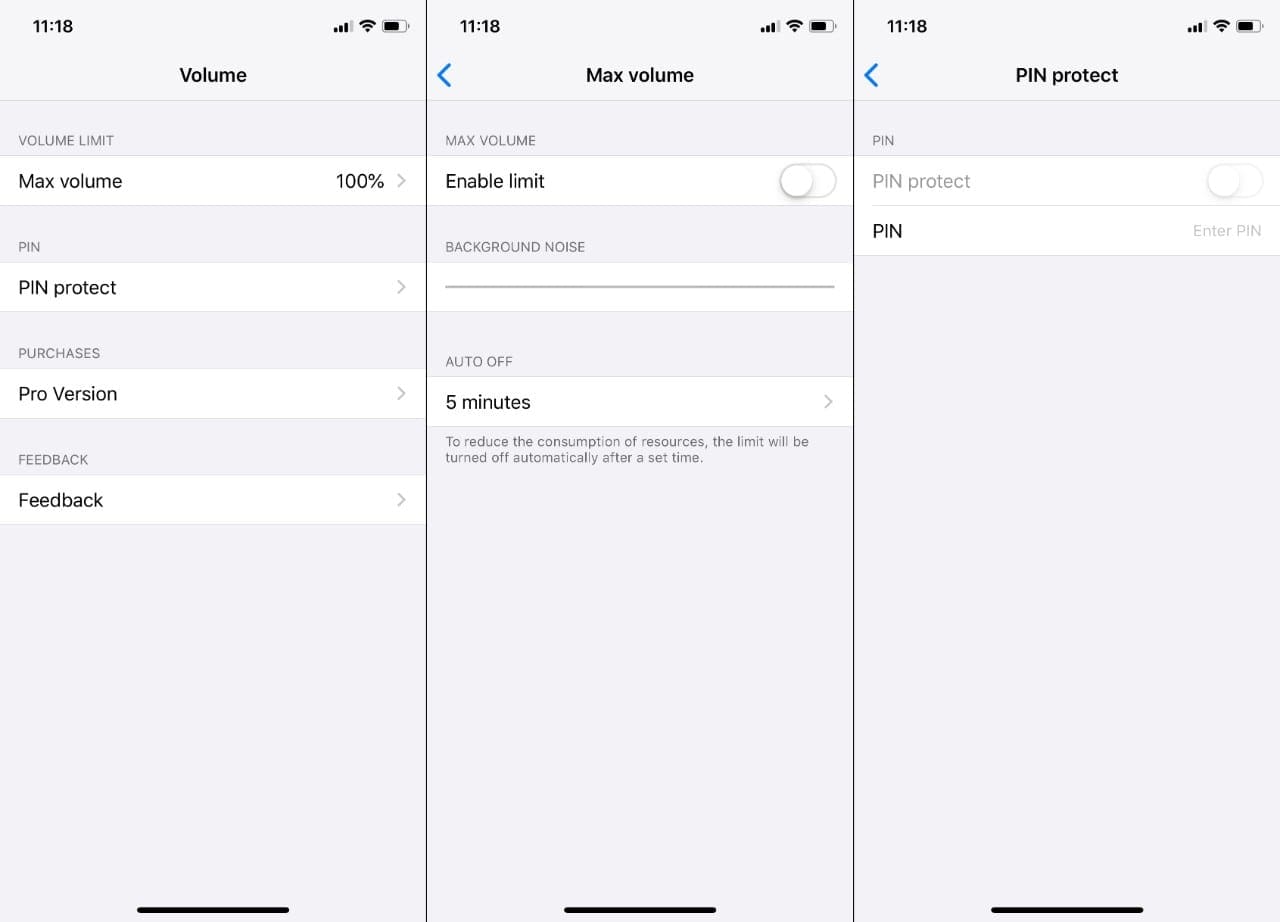 The app is called Volume Limit Control, and is advertised as a "Parental volume controller." There are mixed reviews, and while the app itself is free, there is an in-app purchase to remove any additional limitations.
If you continue to have problems, then trying out the aforementioned app may be the best bet for the time being.
Conclusion
Apple has done a lot of work to give users, and parents, more control over iPhone's and iPad's. The best part is that this is done at the system-level, and doesn't require you to download another app. But you can dive into the App Store if the needs present themselves.
If you have any issues with the above methods to restrict volume control on the iPhone or iPad, let us know. Also, if you have found another app or method that isn't mentioned here, sound off in the comments so we can add it!
Andrew is a freelance writer based on the East Coast of the US.
He has written for a variety of sites over the years, including iMore, Android Central, Phandroid, and a few others. Now, he spends his days working for an HVAC company, while moonlighting as a freelance writer at night.