Did your iPad's sound suddenly cut out and stop working while using an app or watching a video? Or has your iPad stopped playing music or other audio altogether, after a recent update? Wondering why your iPad's gone silent? If so, you are not alone!
A lot of users complain that their iPad sound is not working or have other sound issues with their iPad.
The device has no sound when trying to play music, use an app, play a game, watch Netflix or another video app, or use FaceTime and other video calling apps.
The no sound on iPad happens irrespective of the model
We have however found that this can happen right after an iOS upgrade or if you have an older iPad. Either way, this seems to be a very annoying issue.
Quick Tips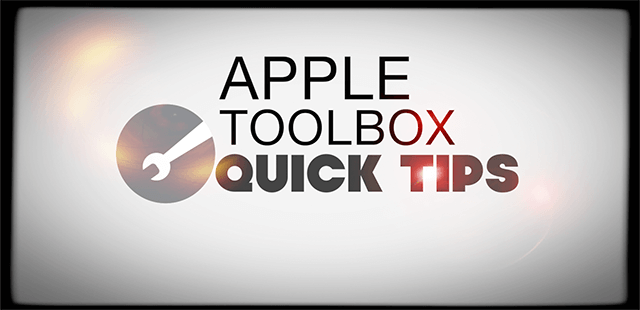 Follow These Quick Tips To Get Sound Back On Your iPad!
Toggle Mono Audio On and Off
Plug and unplug headphones for devices with a headphone jack
Toggle your iPad's Side Switch (if applicable)
Change your iPad's Side Switch Setting to lock orientation instead of mute
Open Control Center and adjust Mute or Volume from there
Toggle Bluetooth Off and On
Check the Do Not Disturb is off
Restart or force restart your iPad
Related Articles
Check Accessibility Settings For Hearing
Go to Settings > General > Accessibility
Scroll down to the section Hearing
Toggle Mono Audio under Hearing on and off 
Mono Audio combines any stereo sound into one track, so all sounds always play combined with any speakers including AirPods, EarPods, Bluetooth headsets, headphones, and any type of audio speakers.
Stuck in Headphones Mode?
Sometimes our devices get stuck thinking that headphones are plugged in when they aren't. We call this stuck in headphones mode. 
To unstick, grab a pair of headphones and insert them into the headphone jack of the iPad and then immediately pull them out. Do this repeatedly.
For more tips on what to do when iDevices get stuck in headphones mode, see this post.
Check Your iPad's Mute Switch
Look at the most obvious and overlooked. Yes, I said it.
Though newer iPads do not feature a side switch, many older model iPads do.
So check your iPad and make sure that you have not switched on the mute button by accident.

Typically, when you share your iPad with other family members at home, check this setting.
Lost sounds for keyboard clicks, games or other apps, email notifications and other notifications?
It's likely your iPad's system sounds are muted. So let's check the iPad's side switch in our Settings App.
How to Unmute the Sound on an iPad via Settings App
Go to Settings > General > Use Side Switch To
Change this setting from Mute to Lock Rotation
When you have the side switch set to lock screen rotation, your Mute Button is in the Control Center 
What Happens When I Lock My iPad's Screen's Rotation?
If you lock the screen via the side switch or via Control Center, iOS highlights the lock icon in Control Center. 
Depending on your iPad or iPhone model, you may also see a small lock icon in the upper right corner next to the battery indicator. 
No Side Switch Settings On Your iPad?
Many iPads (especially newer models) do not have the side switch.
On iPads without a side switch, both Rotation Lock and Mute are controlled via Control Center. 
Open Control Center and Adjust Volume
Sometimes it's just a single app that's the problem, or maybe someone lowered the volume too much.
Either way, it's easy to check by swiping open Control Center.
Tap the Music Card to start playing one of your songs in the Music App. Then adjust the sound slider higher, if needed.
And remember to tap the Mute Button (bell icon) if it's highlighted to turn it off.
Can't Find Control Center?
For folks using iOS12 and above, find control center by swiping down from the top right corner of your device.
For earlier iOS, swipe up from the bottom of your device to reveal Control Center.
Learn more about the changes to control center starting in iOS 12 in this article.
Is Do Not Disturb On?
Another setting to check is your iPad's Do Not Disturb feature.
Go to Settings > Do Not Disturb and make sure this is not enabled.
You can also toggle this setting on and off via Control Center.
Look for the crescent moon–if it's highlighted, it's on. Tap it once to toggle it off. 
iPad Sound Not Working Without Headphones?
Inspect Your Speakers
Plug in a pair of headphones and see if you can hear sound through the headphones but not through your device's speakers.
First, check that your iPad isn't stuck in headphones mode (see tips above.)
If your iPad isn't stuck in headphones mode, unplug the headphones and take a close look at your speakers.
Inspect them for any dust or debris clogging the speakers' screen.
If they are dirty, clean them out gently using a toothpick, interdental brush, or a microfiber cloth.
Another option is to try blowing air on the speaker and see if any debris comes loose.
Don't use too much pressure or you'll likely push that dirt in further, causing more problems!
Is your iPad sound not working with headphones?
If you don't hear anything when using headphones, make sure there isn't any lint or other debris inside the headphone port (or lightning port.) See this post on how to clean these ports
Make sure your headphones cable, connector, or buds aren't damaged, broken, or frayed

Check the mesh for any lint or other dirt that might be clogging it

Try plugging and unplugging your headphone a few times
Test with another set of headphones
Turn Bluetooth Off
Sometimes our sound is connecting to a nearby or previously used Bluetooth accessory.
The easiest way to check if the sound is routing to a BT device is to turn Bluetooth off temporarily.
Go to Settings > Bluetooth and toggle it off. 
iPad Sound Not Working: Restart your iPad
When in doubt, restart!
On an iPad with no Home Button and iPhones X or later: press and hold the Side/Top/Power button and either volume button until the slider appears 
On an iPad or iPhone with a Home Button and iPod Touch: press and hold the Side/Top/Power button until the slider appears
Drag the slider to turn the device off and after the device turns off, press and hold that Side/Top/Power button again until you see the Apple Logo 
With iOS 11 and above, restart using Settings > General > Shut Down 
Following this soft Reset, the sound should return to your iPad. If not, try a forced restart
Perform a Forced Restart 
On an iPhone 6S or below plus all iPads & iPod Touches with home buttons, press Home and Power at the same time until you see the Apple logo
For iPhone 7 or iPhone 7 Plus: Press and hold both the Side and Volume Down buttons for at least 10 seconds, until you see the Apple logo
On an iPhone or iPad with no Home Button or iPhone 8 or iPhone 8 Plus: Press and quickly release the Volume Up button. Then press and promptly release the Volume Down button. Finally, press and hold the Side button until you see the Apple logo  
Factory Reset Your iPad
Warning: Please note that this erases all the information on your iPad.
You need to have a backup to restore your iPad
Connect your iPad to your computer and make a backup in iTunes, if possible. If iTunes isn't available, backup to iCloud
Disconnect your iPad from the computer and plug into its charger–make sure the iPad is charging before proceeding
After you make a backup, go to the Settings App on your iPad
Click General, scroll down to Reset
Click on Erase All Content and Settings 
When prompted, click through the warning messages
Reader Tips 


A few readers had success when resetting their network's settings. Go to settings > general > reset network
Use your vacuum's crevice tool to suck out any dirt that clogging your iPad's ports. Worked for me in about 2 minutes!
I tried just about everything I could think of to get my iPad mini's speakers working again. What finally worked was using a toothpick and lightly scraping the insides of the speakers and the charging port
For me, the solution ended up being very simple but not very intuitive! Open Settings > General > Accessibility and toggle Mono Audio under Hearing on and off
It sounds unbelievable, but I fixed my problem by installing and then using the Skype App. Not sure how or why it worked, but it did!
Check that no apps are set to mute effects or music. Setting even one app to mute can impact all apps!
I did this: go to settings> general > reset>reset all settings. And that fixed the no sound problem on my iPad Pro
I changed my iPad's language to English UK and then back again to the US & it worked!!
Obsessed with tech since the early arrival of A/UX on Apple, Sudz (SK) is responsible for the original editorial direction of AppleToolBox. He is based out of Los Angeles, CA.
Sudz specializes in covering all things macOS, having reviewed dozens of OS X and macOS developments over the years.
In a former life, Sudz worked helping Fortune 100 companies with their technology and business transformation aspirations.