Trying to swipe up Control Center in iOS 12 on your iPad, only to discover your Home Screen or App Switcher? If you can't find it, you aren't alone! iOS 12 changes the location of its signature Control Center to match the iPhone X's design.
Quick Tips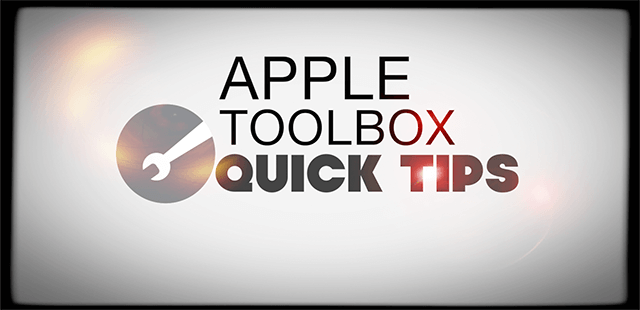 Follow These Quick Tips to Access Control Center in iOS 12 on your iPad or iPhone X
Swipe down from the upper-right status bar from your Home Screen or inside any App
Related Articles
iOS 12 Change is Here!
For folks that already use an iPhone X, this change to control center's location is easy!
But for the rest of us, it takes just a bit of time to get used to the new gesture. Believe me; you'll swipe up from the bottom for a few days before the new Control Center gesture becomes auto-pilot.
So let's get to it!
Control Center in iOS 12
In iOS 12, we open Control Center using the same gesture as all those iPhone X folks!
To Open Control Center iOS 12
Swipe down from the upper-right corner of the screen, where you see the current status of your device, including battery, WiFi, and network signal icon information 
To Close Control Center iOS 12
There are a number of ways to close control center

Swipe up from the bottom
Tap the top of your screen
Press the Home button
Swipe up on the Home Gesture Bar (for devices without a Home Button)
Get access to the control center from any app!
Using an app and need to quickly change your screen's brightness, mute your device, change screen orientation, or turn on Do Not Disturb? It's still all done via your Control Center.
Accessing the control center while inside an app is also the same. Just swipe from the top right in any app– you don't need to go to the Home screen first. 
Then swipe back up or tap the screen to close it. Easy peasy!
Access Your Notifications!
Another change is how to get to your Notifications Center. In the past, you could swipe down from anywhere in the middle of your screen to open up the Notification Center, but with iOS 12 no more!
On iOS 12, swipe down from the top-left of the screen, just under the Date and Time, to go to your Notification Center. 
The "New" Status Bar
In iOS 12, Apple redesigned the iPad status bar and now it mimics the status bar of the iPhone X.
Best of all, your device now shows you the date and time in the upper left side of the status bar. Like the iPhone X, the middle is left open (it's where the notch is on iPhone X).
Your battery life icon, WiFi, and the mobile or cellular signal connection status icon now display on the right-hand side of the new iOS 12 status bar.
Another Great iOS 12 Feature Quiet Notifications Delivery
Are you getting tired and bothered by your iPhone or iPad beeping at every new incoming message or app notification? If so, you're not alone.
Quite a few Apple users let the company know that they wanted a feature to quiet down all those beeps and sounds. And Apple listened.
With iOS 12, Apple introduces a long-overdue Deliver Quietly feature, which mutes selected notifications sounds and prevents banners from popping up on-screen. These notifications still show up in your Notification Center, allowing you more control over what you want to see and hear.
How-To Turn On Quiet Notifications
Find a notification that you want to quiet alerts for on your Lock screen or open your Notification Center
Swipe from right to left on that particular notification until you see Manage 
Tap Deliver Quietly 
Repeat for other notifications you'd like to silence
Quiet Notifications are App Universal!
Be mindful that when you silence a notification, it quiets all notifications from that specific app.
So for example, if you silence notifications from Jerry in Messages, it then delivers all your Messages and texts quietly–including ones from Jerry and anyone else!
How To Turn Off Quiet Notifications
Surprise, surprise that turning off quiet notifications is not as simple as turning it on!
If you decide that you don't want to universally quiet all the app's notifications, follow these steps:
Go to Settings > Notifications
Select the App you wish to unquiet notifications for 
Tap and checkmark Lock Screen and/or Banners to turn these back on

Select a Banner Style

Toggle on Badges if it's off
Select a Sound from Sounds if you want to hear your notification
Choose any other notification options you want (show previews, notification grouping, and repeat alerts) 
iOS 12 Control Center Crashing With 3D Touch?
Several users discovered that when using 3D Touch with their control center, it ends up crashing. If you experience this issue after updating to iOS 12, fix the issue by making a quick change in your settings.
Fix 3D Touch Crashing Control Center in iOS 12
Tap on Settings > General > Accessibility> Speech
Please turn off the feature 'Speak Screen" 
Then restart your device
For most of her professional life, Amanda Elizabeth (Liz for short) trained all sorts of folks on how to use media as a tool to tell their own unique stories. She knows a thing or two about teaching others and creating how-to guides!
Her clients include Edutopia, Scribe Video Center, Third Path Institute, Bracket, The Philadelphia Museum of Art, and the Big Picture Alliance.
Elizabeth received her Master of Fine Arts degree in media making from Temple University, where she also taught undergrads as an adjunct faculty member in their department of Film and Media Arts.