Is your iPad's or iPhone's volume, sound effects, headphones, or ringer symbol popping up randomly on your screen or showing up in the center? Or noticing that your volume icon keeps appearing after opening an app? Happening even when iDevice is asleep? Unable to get it off? If so, you are not alone!
Quite a few of our readers tell us that their volume icons pop up, without hitting any of the volume or ringer buttons. And it shows that bell icon–sometimes with and sometimes without the volume bar indicators below it. So what's going on here?
Quick Tips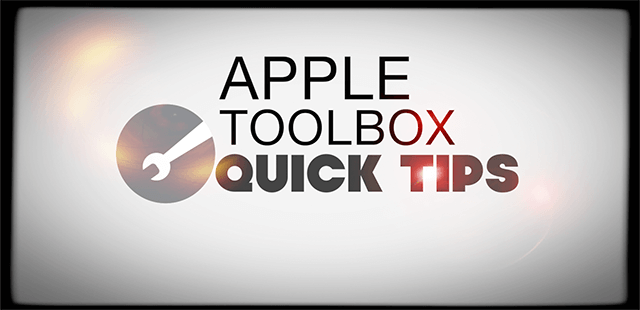 Follow These Quick Tips To Get Your Ringer or Volume Icon Off The Screen
Remove any case
Toggle the side switch multiple times
Clean the switches and buttons
Force close open and suspended apps
Reset All Settings on the device
Restart or Force Restart
Inspect for any water or liquid damage
Contact Apple Support when you suspect hardware problems
Related Articles
Stuck in Headphones Mode? 
If the symbol shows headphones mode, that's a slightly different problem. Check out this article and video for tips on dealing with iDevices stuck in headphones mode.
Remove Any Case
Often it's the case that surrounds your iPhone or iPad that's the problem by blocking or placing pressure on the switches and buttons. So before troubleshooting, remove your case and see if this problem continues or not.
Cases often push the ringer or volume buttons, and consequently, that icon shows up on your screen.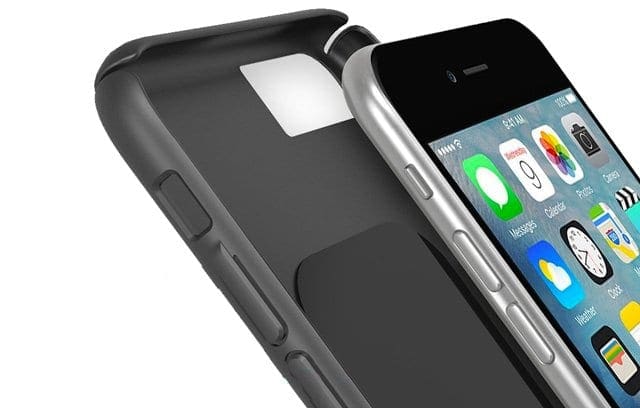 If you are using a case designed for a different model, the case is usually the culprit.
Clean The Contacts
We think it this problem may be due to dirt, corrosion, or lint clogging the volume/ringer button contacts–this is particularly true for iPad models that feature a large round sliding side switch.
So if your device has that side switch for mute or screen orientation, let's clean and try to clear up those contacts. Physically move that switch back and forth at least 10 times and see that cleans things up and helps. 
For folks seeing this problem with their volume button(s), perform those same steps of pressing the switches at least 10 times to get better contacts.
Follow up with a soft cloth, preferably microfiber, and clean the buttons and switches again with the cloth to pick up any loose debris and grease.
Close Open Apps
Sometimes it's an advertisement playing in the background or stuck that causes this issue. Ads are in all sorts of apps and in particular on websites.
So the easiest way to stop these ads is to close your open apps.
How To Force Close Apps
Double Press your Home Button or swipe up the Home Gesture Bar
Swipe up on each app preview, towards the top of your screen 
Continue swiping up on ever app preview until no apps remain, and you see your Home Screen
Check if the ringer/volume icon is gone or remains
Look At Settings App
Toggle Off Change With Buttons
Open Settings > Sounds & Haptics
Toggle Off Change With Buttons 
Check and see if the Ringer/Volume Icon is now unstuck or still stuck!
Use Assistive Touch Feature in Accessibility 
Go to Settings > General > Accessibility > AssistiveTouch
Turn on AssistiveTouch
A small round icon appears on the screen
Tap  the icon
Select Device 
Tap the Volume Up or the Volume Down icon once 
Wait until the ringer/volume icon disappears from your screen (usually 20-30 seconds)
Check if the ringer/volume symbol is gone, if so toggle off Assistive Touch (unless you like it!)
Reset All Your Device's Settings
Some folks discovered that a random setting caused the problem. Finding out which particular one is often difficult and time-consuming.
So rather than go one-by-one, simply reset your device's settings!
To Reset Settings
Open Settings > General > Reset  
Tap Reset All Settings

Performing this action returns all personalized settings and features to factory defaults–things like wallpapers, accessibility settings, notifications settings, Do Not Disturb settings, and so forth
It also removes any stored WiFi passcodes so have these on-hand to re-enter
Restart or Force Restart
Some folks found that restarting their devices made the problem go away, so give this a try. Just power off your device, wait for a few sounds, and power back on.
If a simple restart didn't work, try a forced restart and see if that does the trick!
Perform a Forced Restart
On an iPhone 6S or below plus all iPads & iPod Touches, press Home and Power at the same time until you see the Apple logo
For iPhone 7 or iPhone 7 Plus: Press and hold both the Side and Volume Down buttons for at least 10 seconds, until you see the Apple logo 
On an iPhone X Series (XS, XR, and X) or iPhone 8 or iPhone 8 Plus: Press and quickly release the Volume Up button. Then press and promptly release the Volume Down button. Finally, press and hold the Side button until you see the Apple logo 
Look for Water or Liquid Damage
If your iDevice recently took the plunge and got wet or soaked, it's possible that there was some internal damage done to your hardware and your buttons.
So check for water damage and take a look at your device's Liquid Contact Indicator (LCI) 
Most iPhones have the LCI in or around the SIM card port.
The LCI activates when it contacts water or a liquid. The indicator's color is ordinarily white or silver, but turns red when it touches water.
If you discover that your device has liquid damage, the bad news is that liquid damage to an iPhone or iPod isn't covered by the Apple's warranty. Apple's usual remedy here is to purchase a new device.
Contact Apple Support
If none of the solutions above helped, it's time to get your device thoroughly inspected at an Apple Store, via Apple Support online, or with an Apple Service provider. 
We particularly recommend chatting online with Apple Support–it's easy and convenient and the wait times are usually the least.
For most of her professional life, Amanda Elizabeth (Liz for short) trained all sorts of folks on how to use media as a tool to tell their own unique stories. She knows a thing or two about teaching others and creating how-to guides!
Her clients include Edutopia, Scribe Video Center, Third Path Institute, Bracket, The Philadelphia Museum of Art, and the Big Picture Alliance.
Elizabeth received her Master of Fine Arts degree in media making from Temple University, where she also taught undergrads as an adjunct faculty member in their department of Film and Media Arts.