Getting phone calls or hearing your alarms is one of the most important things our iPhones do! So, if you can't hear your iPhone ringtone, it's a real problem.
Related Reading:
Missing calls is not fun, especially when they come from your boss or a family member. So when you can't hear your iPhone's ringtone or your alarms because the volume is too low or it dips in volume after the first couple of rings, it's a real problem.
Today, we share the one setting that fixes this problem for most folks. And we'll also add some additional tips to get your iPhone ringing loudly AND consistently!
So, let's get to it!
Check This One Setting for Ringtone Volume Problems
Perhaps the most surprising feature that can fix your iPhone's call volume problems is related to your Face ID. It's often people using iPhones without a Home Button that experience this issue as well. In particular, they report that the iPhone XR model often rings or starts an alarm at full volume — but then quickly, the volume fades out to a level that's difficult to hear. This issue seems especially true for people who are hard of hearing.
When this feature is on, the TruthDepth camera checks if you are paying attention. If it believes you are, it automatically lowers the volume when you look at the screen when the phone is ringing or when an alarm triggers. If your iPhone's ringer issue is that the phone's ringer or alarm volume goes from loud to low, this tip is for you — even if you're using a newer model than the XR!
We mentioned there was a single setting that usually fixed the problem, and that setting is part of your iPhone's Face ID. It's called Attention Aware Features. Here's how to switch it off:
Go to Settings > Face ID & Passcode.
Enter your passcode when prompted.
Toggle off Attention Aware Features.
When you turn off Attention Aware Features, your ringer and alert volume remains loud even when you pick up and look at the phone. This feature is also in Settings >Accessibility > Face ID & Attention. There's no real difference — other than with the Accessibility route, you'll need to enter your passcode AFTER toggling the feature off (as opposed to before, which is the case when you take the first route we mentioned).
Check the Action Button (For Users With an iPhone 15 or Later)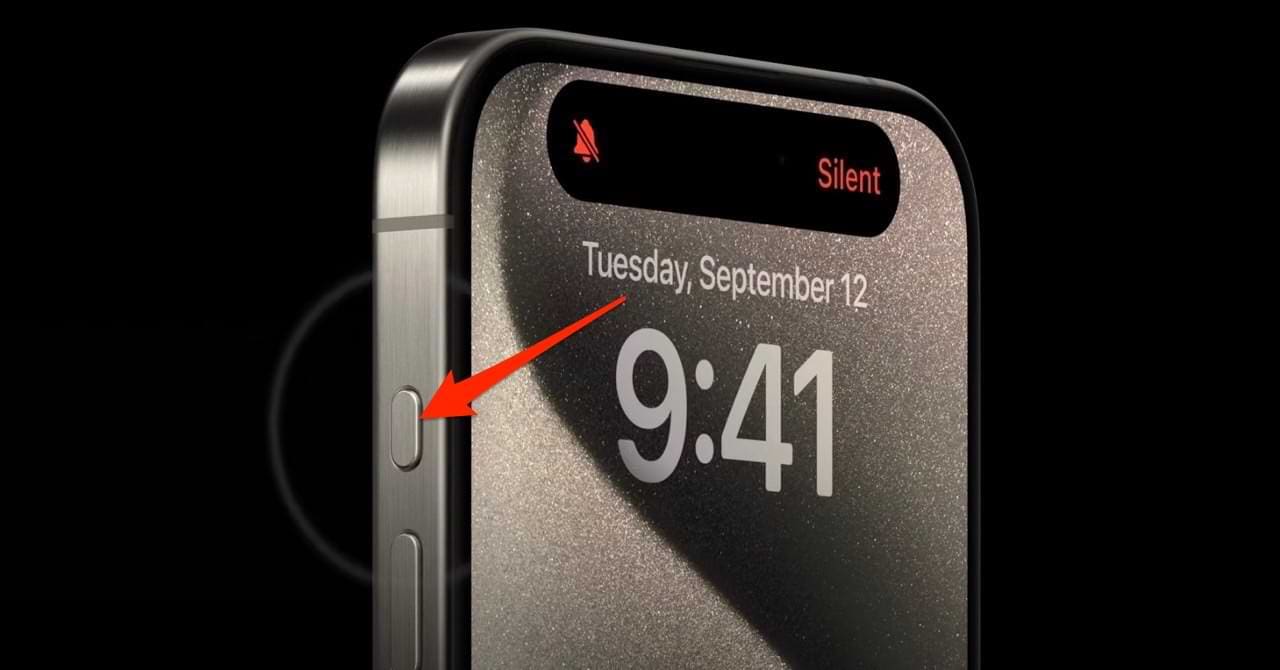 Apple released a new feature with the iPhone 15 called the Action Button. This replaces the mute switch/toggle that you'll recognize from previous iPhone models. You can customize it for different actions, but by default, it's used to control whether your iPhone is in Silent Mode or not.
If you're having issues with the ringer on your iPhone, it's worth checking to ensure that you haven't switched on Silent Mode. Press the button to turn off Silent Mode if you have; if you notice that you've now switched on Silent Mode, you can then press the button again to switch it back off.
For more information about how to use the Action Button, please read this guide.
Turn Your iPhone's Ringer's Volume All the Way Up
For users without Face ID, or if your ringer problem isn't associated with the Attention Aware feature/Action Button, try manually increasing your ringer volume. You can hold the volume up button until you've reached your preferred sound level.
If you want to control the ringer's volume with the side (physical) volume controls, toggle the switch for Change with Buttons on.
Tapping Settings > Sounds & Haptics > Change with Buttons allows you to manually adjust the volume of your alarms or your ringer as needed via the physical volume buttons on the side of your phone.
When this option is off, tapping the physical volume buttons doesn't change the volume of your ringer or your alarms.
Alternatively, follow these steps:
Go to Settings > Sounds & Haptics.
Locate the section Ringer and Alerts. Slide the volume control all the way to the right.
Check Your Mute Switch
If you don't have an iPhone with an Action button, you can check the mute switch to fix problems you're experiencing with the ringer volume. Simply flip it so that you no longer see the orange space; your iPhone should show a Ringer message at the top, and it'll be similar to what you see in the image below (iPhone users with a Dynamic Island might see the message there instead).

Ringer Volume Too Low on Your iPhone? No Problem!
Being able to hear incoming calls is essential, especially if you're expecting an important one in the near future. So, knowing how to control the ringer volume on your iPhone — especially if it's too low — is crucial.
Adjusting the ringer volume on an iPhone will depend largely on which model you have. Users without a Home Button can adjust their Face ID settings, while iPhone 15 customers can tap the Action button. If you use an older device, you can alter the mute switch to ensure that you hear incoming calls (note that you'll still see calls appear on your screen even in Silent Mode and Do Not Disturb).
If anything worked for you that we haven't mentioned, feel free to let us know in the comments section!
For most of her professional life, Amanda Elizabeth (Liz for short) trained all sorts of folks on how to use media as a tool to tell their own unique stories. She knows a thing or two about teaching others and creating how-to guides!
Her clients include Edutopia, Scribe Video Center, Third Path Institute, Bracket, The Philadelphia Museum of Art, and the Big Picture Alliance.
Elizabeth received her Master of Fine Arts degree in media making from Temple University, where she also taught undergrads as an adjunct faculty member in their department of Film and Media Arts.