Have you dropped your iPhone in water? It's an unfortunate reality, but it happens to the best of us. Whether you dropped your device in seawater or toilet water, it's never a good thing. Fortunately, it might — surprisingly — not be too late to avoid water damage to your iPhone.
Related:
The very first thing to do is carefully remove your iPhone from the water and turn it off.
Now leave it turned off!
Resist the temptation to check if your iPhone still works, and leave it powered off. The second you touch one of those buttons, you're likely to cause more damage, so don't do it.
With that out of the way, let's get into what you should do next.
What to Do if You Drop Your iPhone in Water
We've received a lot of comments asking what to do in certain situations, such as if you were caught in a heavy downpour or dropped your iPhone in salt water. Some variations in things that you need to do could be necessary — for example, the salt in seawater could cause damage that might not have occurred in a freshwater lake.
But for the most part, the advice that you read here applies to every situation where you've dropped your iPhone. That goes for both devices that are and are not water-resistant.
1. Turn Off Your iPhone Immediately
We already said this, but it's worth repeating. Turn your iPhone off as soon as you get it out of the water. Press and hold the Side button with the Volume Up button, then slide to power off.
And once it's turned off, do not turn it back on.
2. Take Your iPhone Out of the Case
If your iPhone is in a case, water might have gotten trapped when you dropped it. Remove the case and any other accessories from your iPhone, including your screen protector.
Dry off your bare iPhone by wiping it with a lint-free cloth. You want to absorb the liquid on the outside of your device without leaving it covered in material fibers. If you don't have a lint-free cloth to hand, a T-shirt usually does the trick.
3. Ease Liquid Out of Your iPhone
One of the trickiest things about dropping your iPhone in water is that it could result in liquid getting into your device. This often occurs via charging ports and similar points of entry.
Tilt your iPhone so the port faces down and gently tap it to encourage liquid to drip out. Do this for the speakers as well, and if you have a headphone jack, you should also follow the same steps. Once you've finished easing liquid out of your iPhone ports, your device should hopefully feel more dry.
4. Remove Your SIM Card
Your iPhone might appear dry, but there's probably still liquid inside it. Use a SIM tool, a straightened paperclip, or a pin to eject the SIM tray on the side of your device.
Remove the SIM card and carefully dry it off. Now store it somewhere safe. Leave the SIM tray out of your iPhone to create a vent, which helps the liquid inside to evaporate.
If your iPhone only uses eSIM, you don't need to worry about this step.
5. Wait for Your iPhone to Dry
You've probably seen the "put it in rice" internet meme… but from a practical standpoint, do not put your iPhone in rice. Rather than fixing the problem you're currently facing, you can actually cause more damage — as we'll discuss later.
Instead, you should find a flat, well-ventilated, dry, and open space to dry your iPhone. For example, you can place your device on a bookshelf.
One important thing to remember is that you should not place your device in direct sunlight. So, while the windowsill may be a good place to dry your iPhone, you should also consider where the sun comes into your house. Pick somewhere that's covered by shade. Ideally, you should wait 24-48 hours before trying to turn on your device.
If you want, you can try to speed up the process by placing silica gel packs around your iPhone or putting it under a cool fan. DO NOT use a hairdryer or a radiator, as the heat can damage your device.
Wait as long as possible without using your iPhone. Do not turn your iPhone on during this time. If you use your device while the components are still wet, you could cause irreparable damage.
Only when you're confident your iPhone is dry should you turn it on again. This will naturally depend on the situation, as dropping your device at the bottom of a lake might need a longer period to dry than if it fell into a sink.
How Do I Know When My iPhone Is Dry?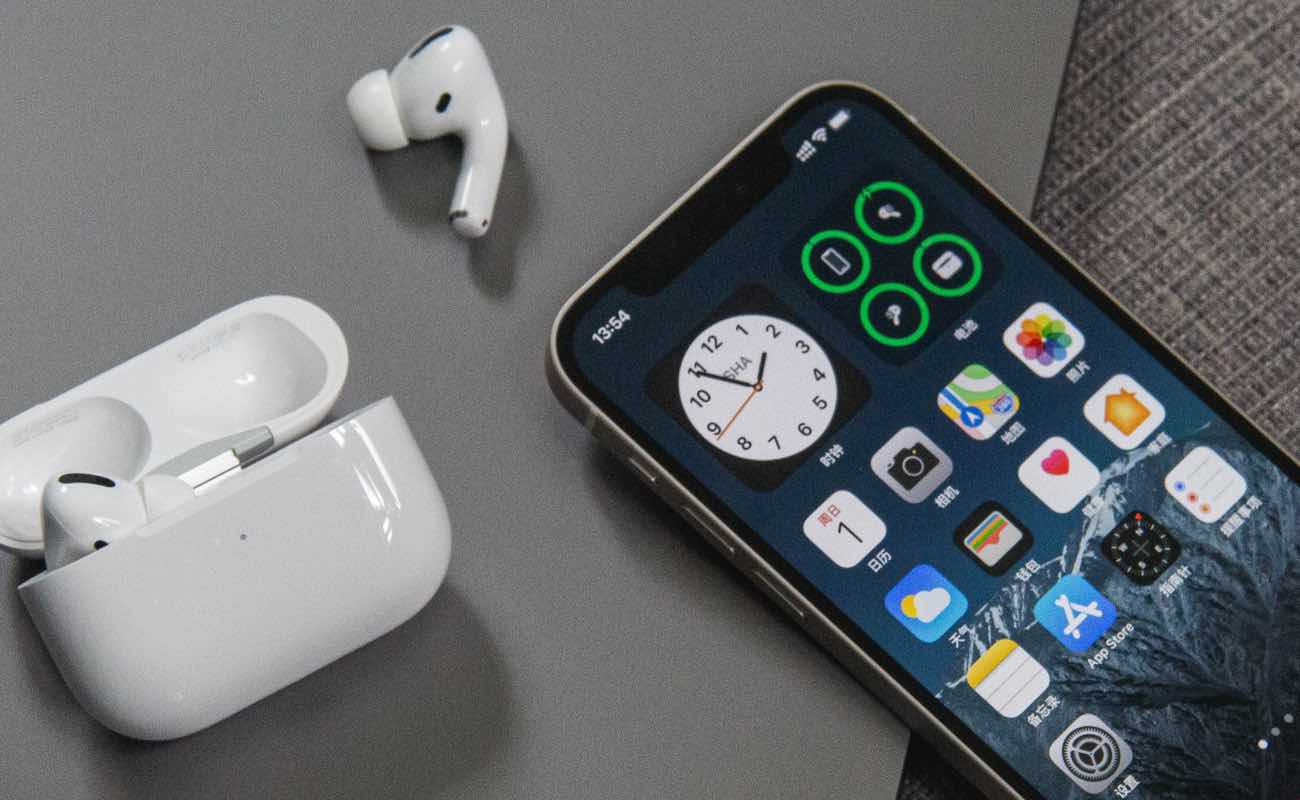 Unfortunately, it's impossible to know if the liquid inside has evaporated or not — unless you open your device, which would likely void your warranty if you haven't already.
All you can do is wait as long as possible, then take a leap of faith and start using it again. You'll need to use your judgement here, but it's important to remember that you are still taking a risk regardless.
If it turns on, the first thing you should do is make a backup. You never know if a water-damaged iPhone is going to stop working two weeks down the line. For added certainty, you should look into getting a repair or a replacement.
Should I Use Rice to Dry My iPhone?
To put things bluntly: No, you should not use rice to dry your iPhone.
It's not hard to understand the logic. Rice absorbs water, so it should draw out and absorb the water from your iPhone. But the reality is that rice is less effective at drying your device than just leaving it in an open, well-ventilated space. Not only that, but you run the risk of getting grains jammed in your iPhone ports. You should also remember that rice has various materials that could damage your iPhone, so it really is not worth it.
Chances are, whenever you hear a successful rice story, that person's device would have been fine if they left it alone anyway. In fact, it would have dried out faster if they avoided the rice. Ignore the stories and keep your iPhone in the open.
What Happens When an iPhone Is Dropped in Water?
There are three major things you need to worry about if you drop your iPhone in water.
First, the battery could short circuit. This is potentially quite dangerous as it can cause the battery to heat up, swell, or burst. But even if nothing as dramatic (and unlikely) as that happens, your battery life is probably going to take a hit. So, even if you do repair your device afterward, you should be prepared for a potentially worse battery life.
The second thing to worry about with a wet iPhone is corrosion on your internal components. This actually comes from a variety of minerals and chemicals in most water sources reacting to the electrical current. The reactions reduce the use of your components until they stop working.
And finally, you should worry about what happens to those minerals when the water evaporates. This is why salt water is so bad your iPhone because the water leaves salt deposits on your internal components. That salt has extremely high conductance and short circuits the components. So, you should take particularly quick action if you drop your iPhone in the sea or a salt lake.
Is My iPhone Waterproof?
Pretty much every modern iPhone is water-resistant. But one mistake that many people make is to correlate that with waterproof. They are two very different things, and while modern iPhones are typically water-resistant, none of them are waterproof.
Since the iPhone 7, all new iPhones have had a water resistance rating of at least IP67. That means they should survive at a depth of one meter for up to 30 minutes. The iPhone XS and iPhone XS Max even have a rating of IP68, taking them down to two meters. In addition to being water-resistant, modern iPhones are also dust-resistant.
However, the water-resistant elements of your iPhone degrade over time. That means a three-year-old iPhone 7 isn't as water-resistant as it used to be. Not only that, but the chemicals and minerals in water sources can damage or rust the outside of your iPhone.
You should always try to avoid getting liquid on your electronics. Water-resistance and waterproofing are there to mitigate potential damages if the worst occur, but that doesn't mean you should be careless.
What's the Difference Between Waterproof and Water-Resistant?
A waterproof device is designed to work underwater. It should be fully sealed to keep water out. A water-resistant device is designed to protect against accidental spills and splashes. You should still avoid liquid whenever possible.
How Do I Tell if My iPhone Is Water-Damaged?
Water damage can be an invisible killer of iPhones. Generally speaking, it can cause any number of erratic or unusual behaviors: Poor battery life, unresponsive touchscreen, or blurred photos to name just a few.
What's more, this strange behavior might take weeks or even months to arise. Corrosion on the internal components of your iPhone continues to develop long after you dropped it in water. You might think your iPhone is fine, only for it to die a few months down the line. So, you'll need to keep an eye out for potential mishaps after you've initially dried your iPhone.
How Does Apple Know if I Dropped My iPhone in Water?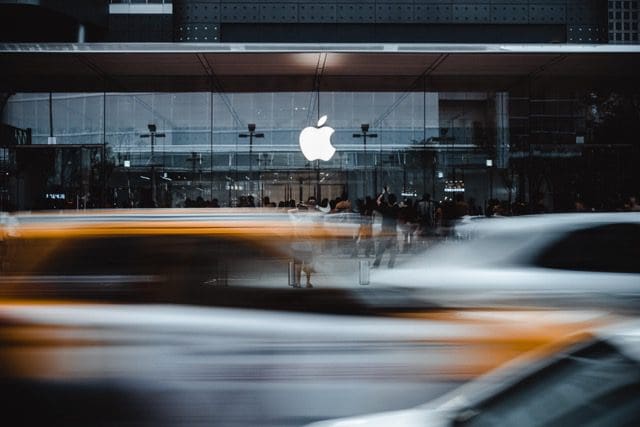 If you take your iPhone to the Genius Bar for a repair, they can find out if it has been water-damaged. They do this by looking for a number of different signs.
A liquid contact indicator (LCI) in the SIM tray or headphone port on your device turns red when it gets wet. You can check this yourself, but there's another one on the inside of your iPhone that you need to open the device to find.
Upon opening your device, there are usually other signs of liquid damage as well. This could range from mineral deposits to corrosion, to a puddle of water still being present on the inside.
There is no point in lying about what happened to your device as it will just create an awkward situation in the Apple Store. If your iPhone is water-damaged, the Apple Geniuses will find out about it.
How Do I Fix a Water-Damaged iPhone?
Drying your iPhone and hoping for the best isn't the only course of action you can take after dropping it in water. You could also look into getting a repair or, in Apple's case, a replacement device.
But first, if you dropped your iPhone in the toilet, please clean it and let someone know before you hand it over to them!
Take it to Apple
Apple doesn't repair water-damaged iPhones. This is because they can't guarantee that they can fix it without replacing every single component. So, they offer a replacement device instead.
Apple's warranty doesn't cover liquid damage, even for water-resistant iPhones. So, unless you have AppleCare+, you need to pay for an "Out of Warranty" replacement device.
This is usually quite expensive, but it doesn't cost as much as a new iPhone off the shelf. If you've not upgraded your device for a few years, though, you may just want to get a completely new iPhone instead.
Take Your iPhone to a Third-Party Repair Shop
Alternatively, you could look for a third-party iPhone repair shop offering water damage repairs. There is still no guarantee they can fix your device, but many repair shops operate on a "No Fix, No Fee" principle.
Even if the repair shop can't fix your iPhone, they may have an option to help you recover data.
Attempt a DIY Repair (Advanced Users Only)
If you're feeling pretty handy, you might consider a DIY repair on your water-damaged iPhone. You should only consider this if you have no other option — since it isn't easy and can easily do more damage to your device.
Follow the comprehensive guide on iFixit to attempt a DIY repair on your water-damaged iPhone. You need to buy several specialist tools, as well as some 90% isopropyl alcohol to soak your damaged components. You should also really know what you're doing and have some experience with DIY projects of this magnitude.
Dropped Your iPhone in Water? We've Got Our Fingers Crossed for You!
So, there you have it. Having read this guide, you should have a better understanding of what you should do if you dropped your iPhone in water. Unfortunately, it's impossible to say what the extent of damage will be as every situation is unique. It'll depend on how long your iPhone was submerged in water for, along with the type of water you dropped it in and how old your device is.
You can try numerous solutions if you've dropped your iPhone in water, such as drying out your device or taking it to an Apple Store. If your device still works after drying it, make sure that you keep an eye on your phone for a few months. Sometimes, issues can take longer to form.
Danny is a freelance writer who has been using Apple products for over a decade. He's written for some of the largest technology publications on the web and previously worked as an in-house writer before carving his own route. Danny grew up in the UK, but now writes about tech from his Scandinavian base.