Several users have noted that their iPhones do not turn on when trying to start the device. We often see this particular issue in models iPhone4S, iPhone 5, and some iPhone 6 models.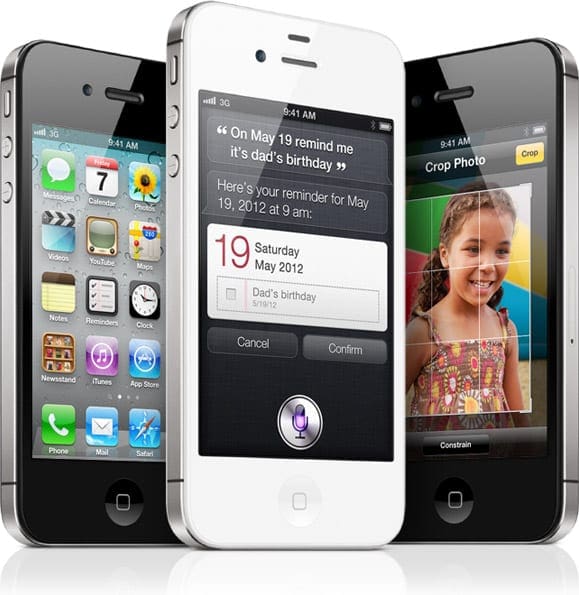 In an attempt to fix the problem, users have tried to leave the device on charge over night but it still does not resolve the issue.
Related Articles
The Symptoms
Won't turn on when pressing the home button
iPhone only works when connected to a wall power outlet directly
Shows a black screen
iPhone responds to pressing the Home/Sleep button with Apple Logo but turns off immediately
"Connect to iTunes" message shows up and then nothing happens
If you are having these issues, here is how you can troubleshoot. Please check to see if your problem still exists after performing each step.
The Solutions
Step – 1 Restart 
Perform a Forced Restart
On an iPhone 6S or below plus all iPads & iPod Touches, press Home and Power at the same time until you see the Apple logo
For iPhone 7 or iPhone 7 Plus: Press and hold both the Side and Volume Down buttons for at least 10 seconds, until you see the Apple logo 
On an iPhone X or iPhone 8 or iPhone 8 Plus: Press and quickly release the Volume Up button. Then press and quickly release the Volume Down button. Finally, press and hold the Side button until you see the Apple logo 
Step – 2 Plug-In
If your iPhone does not respond to Step 1, try charging the iPhone for an hour and plug your iPhone charger directly into a wall outlet and then repeat Step – 1. Some users found that plugging into a power strip did not work. Only plugging directly into a power outlet worked.
Step – 3 Clean It Up
If your iPhone won't charge at all, make sure to take a look at the charging port of the device. Sometimes on older phones, accumulation of debris on the charging port can prevent the device from getting charged. Clean the charging port using a plastic clip to remove any stuck debris and then try Step 2 followed by Step 1 again. Also, check the power cable. If it is worn out or damaged, you may need a new charging cable.
Step – 4 Connect to iTunes
Some users have noted that after they have charged their device and tried pressing the Home and Sleep buttons for 20 seconds, their iPhone screen shows a message "Connect to iTunes" and halts. If you see this message, you should try putting the device into Recovery mode. If your iDevice does not have a mechanical Home button, press the Volume Down button instead.
Step – 5 Recovery Mode
To put the device into recovery mode, connect your device to your computer and open iTunes. Once you have connected your device to the computer, follow the directions for a forced restart for your iPhone model (or iPad & iPod Touch) till you see the Apple logo followed by the restore message
Step – 6 Restore
Once you see the message, choose to Restore and set up your device.
RELATED: Unable to Restore iPhone
The Details
The procedure essentially reboots your iPhone following an iOS Crash. One way to prevent this problem is by regularly turning off your iPhone at least once a week. Press the Sleep/Wake button till the Slide to Power off Message appears and use it to shut down the device.
Power Button Not Working?
On some of the older devices, your power button or the sleep wake button may be broken. In such instances, it's hard to do this without getting the device fixed. One way to restart the device is by using the accessibility setting. Go To Settings > General > Accessibility > Bold Text. Scroll down to the Bold Text setting and just toggle it. You see a message suggesting that it restarts your iPhone. Confirm it and your device restarts.
Another Option for Power Button
You can also Press and hold the Lock Screen Accessibility Button until you see 'slide to power off' on the screen. That shuts down the device. Go to Settings > General > Accessibility > Assistive Touch > Customize Top Level Menu. A little gray square with a white circle inside appears on your screen.
In the Customize Top Level Menu, press the Custom button and choose "Lock Screen" from the list of options. Now the Lock Screen appears in your Assistive Touch Menu. To use this feature, press the Assistive Touch button opening up its menu. Now, press and hold the lock icon until the power off slide appears.
Need Other Options?
Try to unplug the phone from its power source and plug it back in. Or just plug the phone into a power supply to turn it back on.
No Home Button?
Add a virtual home button in a manner similar to how we added a lock screen button using the Assistive Touch Menu. Take a look at our in-depth article if your home button isn't working.
Restarting the device on a regular basis will also help prevent this issue on an older device.
The other aspect to be mindful of is regarding the iOS update. If your iPhone is an older model such as the iPhone 4S-5C, you may want to wait before you upgrade your iOS. In fact, Apple is not making the new iOS 11 available for the older phones or apps that use a 32-bit architecture.
Similarly, if you have an older iPhone model, such as the 5C or 5S, wait for a few weeks after a new iOS is released before you decide to upgrade your device. That saves you a lot of heartache with the problems.
No Time? Check Out Our Video!
Summary
If you are still experiencing the issue, you may have to take the device to an Apple repair center and have them look at the device.
Apple used to have a program where you could reach the iPhone Support and provide them your phone number so that they were able to run remote diagnostics on your battery and then send you a text regarding the status of your battery. Unfortunately, that option appears to be no longer available on the support page.
Click here and set up an appointment to speak with Apple tech support. Please let us know if it worked for you and share the post with others.
Good luck.
Obsessed with tech since the early arrival of A/UX on Apple, Sudz (SK) is responsible for the original editorial direction of AppleToolBox. He is based out of Los Angeles, CA.
Sudz specializes in covering all things macOS, having reviewed dozens of OS X and macOS developments over the years.
In a former life, Sudz worked helping Fortune 100 companies with their technology and business transformation aspirations.