We often get the question, "can I send texts or iMessages in airplane mode?" And the answer is yes AND no. And it's often confusing. You can text your Aunt who uses an iPhone 5S, your brother who uses an iPhone X, even your Grandma who just loves her iPad Air. But you can't text your partner, who loves her Samsung Galaxy 7 or your boss who's still somehow using Blackberry. Well, what in the world is going on here?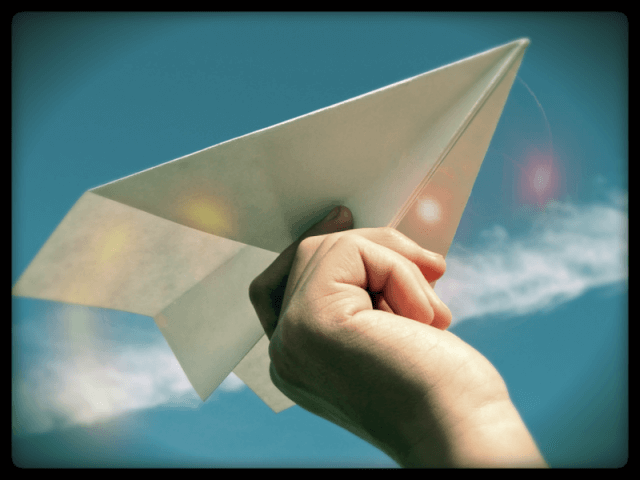 Essentially, it comes down to Apple users versus non-Apple users. Yes, you can text Apple devices and Macs using iMessage when in Airplane Mode. And no, you cannot text your best friend, who's attached to her Android phone.
What's AirPlane Mode Anyway?
Airplane mode disables the wireless connections and services (cellular, Wi-Fi, GPS, location services, and Bluetooth) of your iPhone, iPad, or iPod touch. However, you may still send and receive iMessages when you enable airplane mode, if you're in range of your Wi-Fi connection, because iMessage allows users to send messages over Wi-Fi. 
Here's How it Works!
Steps on how to send/receive iMessages in airplane mode
Tap Settings > Airplane Mode and turn it on. Then, if Wi-Fi isn't already on, tap Settings > WiFi and turn WiFi on (re-enable Wi-Fi.)

Or use Control Center and tap both AirPlane Mode and WiFi to enable them

Open the Messages app and try to send an iMessage. An error message appears, saying either:

Turn Off Airplane Mode or Use Wi-Fi to Send and Receive Messages

Tap Settings (see image below) and enable WiFi 
Then tap the red exclamation point next to the text listed as Not Delivered and choose Try Again
Your message is sent via WiFi if it's an iMessage (blue)

SMS/MMS messages (in green–like the one above) are not sent until AirPlane Mode is off and you connect to your mobile carrier
To resend an SMS/MMS message once AirPlane Mode is disabled, tap the exclamation point and choose to Try Again
And it's as easy as that!
Not All Texting in AirPlane Mode Is Equal
While on WiFi, your iPhone sends iMessages to other iDevices and Macs. If you're unable to send texts to friends or family, they might use Android or other non-Apple devices, which require SMS/MMS messaging via a mobile carrier. You cannot connect to your mobile carrier when Airplane Mode is ON.
The easiest way to tell is iMessages are blue, and SMS/MMS are green. Only blue iMessages can be sent while Airplane Mode is on.
If iMessages aren't sending, try toggling iMessage off and then back on by going to Settings > Messages.
Obsessed with tech since the early arrival of A/UX on Apple, Sudz (SK) is responsible for the original editorial direction of AppleToolBox. He is based out of Los Angeles, CA.
Sudz specializes in covering all things macOS, having reviewed dozens of OS X and macOS developments over the years.
In a former life, Sudz worked helping Fortune 100 companies with their technology and business transformation aspirations.