We're rapidly approaching the one-year anniversary since Apple released the AirPods Max. In a world that is relying more and more on Bluetooth headphones, the AirPods Max are Apple's first attempt at an over-the-ear set themselves.
Related Reading
The AirPods Max sport a comfortable design with interchangeable ear cups and a mesh band that just sits atop your head. But along with the premium design, you also get premium features. The AirPods Max include support for Active Noise Cancellation, Spatial Audio, and Adaptive EQ. Plus, Apple device owners will greatly benefit from the integrated H1 chip that allows for ultra-fast pairing and setup.
How to Use AirPods Max With Android
Since, at its core, the AirPods Max are Bluetooth headphones, they can be used with more devices than just the iPhone and other Apple devices. So in the event that you have the AirPods Max and want to use them with Android, you can do so. Here's how to do it:
Open the Settings app on your Android phone.
Tap Bluetooth & Device Connection.
Tap Bluetooth.
Select Pair new device.
Press and hold the noise control button on your AirPods Max until the status light flashes white.
Wait for your AirPods Max to appear under Available Devices on your Android phone.
Tap the name of your AirPods Max to pair them.
Once paired, you'll be able to enjoy the comfort and sound quality offered by the AirPods Max with your favorite Android phone. This is a great combination, especially if you want the best audio experience paired with some of the most powerful smartphones in the world today.
What Works and What Doesn't?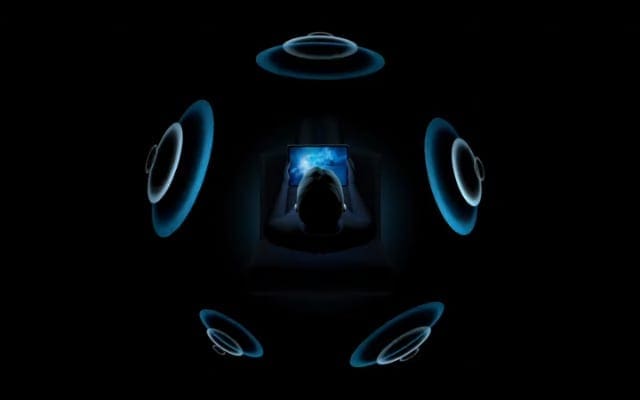 As you might expect, there are going to be some features that don't work at all when pairing your AirPods Max to an Android phone. But on the bright side, some of the more important features will work just fine.
Of the features that do work with AirPods Max and Android, you can enjoy the following:
Active Noise Cancellation.
Transparency Mode.
Digital Crown for controls.
Those are three big reasons to use the AirPods Max with an Android phone. However, in doing so, you will miss out on some features as well.
Digital Assistant support
Adaptive EQ
Spatial Audio
H1 chip compatibility
If you don't mind missing out on those features, then the AirPods Max paired with an Android phone will still be a great option. Plus, those are the features that you would expect to lose if using Apple-branded devices with non-Apple products.
Conclusion
While we love the AirPods Max, it really doesn't provide the best experience on Android. While it's usable, and you still can enjoy Active Noise Cancellation, you might want to look elsewhere for a better feature-set.
Another one of our favorite headphones of the year is the Sony WH-1000XM4s. Sony offers some of the best noise cancellation in the business, and these are priced well-below the retail cost of the AirPods Max. Plus, they can be found on sale regularly for between $50 to $100 off.
Andrew is a freelance writer based on the East Coast of the US.
He has written for a variety of sites over the years, including iMore, Android Central, Phandroid, and a few others. Now, he spends his days working for an HVAC company, while moonlighting as a freelance writer at night.